News & Announcements
In the economic driver's seat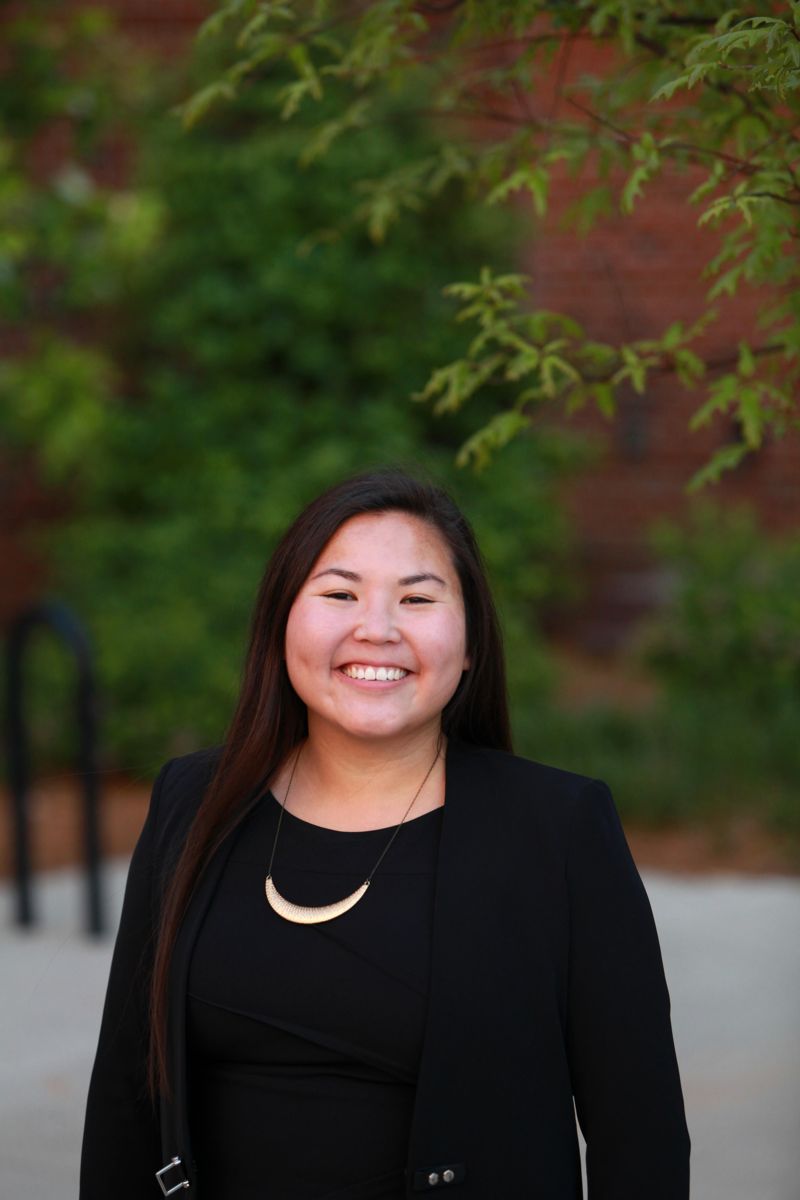 Generating positive momentum in a community is nothing new for one member of the Tallulah Falls School Class of 2017.
That's good news for Walton County as Aida Roberts is taking a lead role as the new Economic Development Manager for the Development Authority.
Academic Dean Kim Popham remains close to many former students, including Roberts and knows the future is bright for the ambitious young professional.
"Aida always had a smile on her face walking through our hallways," Popham says. "She set goals for herself and pushed herself to accomplish them. She is still setting goals for herself and accomplishing them. I am very proud of her and her accomplishments!"
Working to recruit new business requires a positive outlook as well as more tangible skills Roberts gained through her education and internships.
"Day-to-day operations include responding to requests for information, developing marketing materials, analyzing and developing policy recommendations, assisting workforce development needs and establishing and maintaining relationships with stakeholders," Roberts says.
Roberts believes in the experiential learning she gained working for several local governments and the Carl Vinson Institute of Government before graduating from the University of Georgia's Terry College of Business in May of 2021.
She's been immersed in the field of economic development her entire life as the daughter of Georgia Power Economic Developer Rope Roberts.
"My dad has always inspired me to think strategically about the impact of economic development in my community and professional growth," Roberts says.
"The impact of my job is rewarding because the Development Authority of Walton County is very intentional about what kind of jobs we bring to our community," she says. "We want to make sure we provide career opportunities for our residents, like working at our current companies such as Facebook, Takeda, General Mills, etc., or future automotive companies."
She is working strategically to attract new industries and, through her role, helps to support and expand existing businesses.
This approach, she says, is the key to increasing job opportunities, diversifying the county's tax base and cultivating an excellent quality of life in the community.
"One of my favorite things about the job is the teamwork and partnerships with local municipalities, key stakeholders, statewide project managers and utility companies to help bring about a better tomorrow," she adds.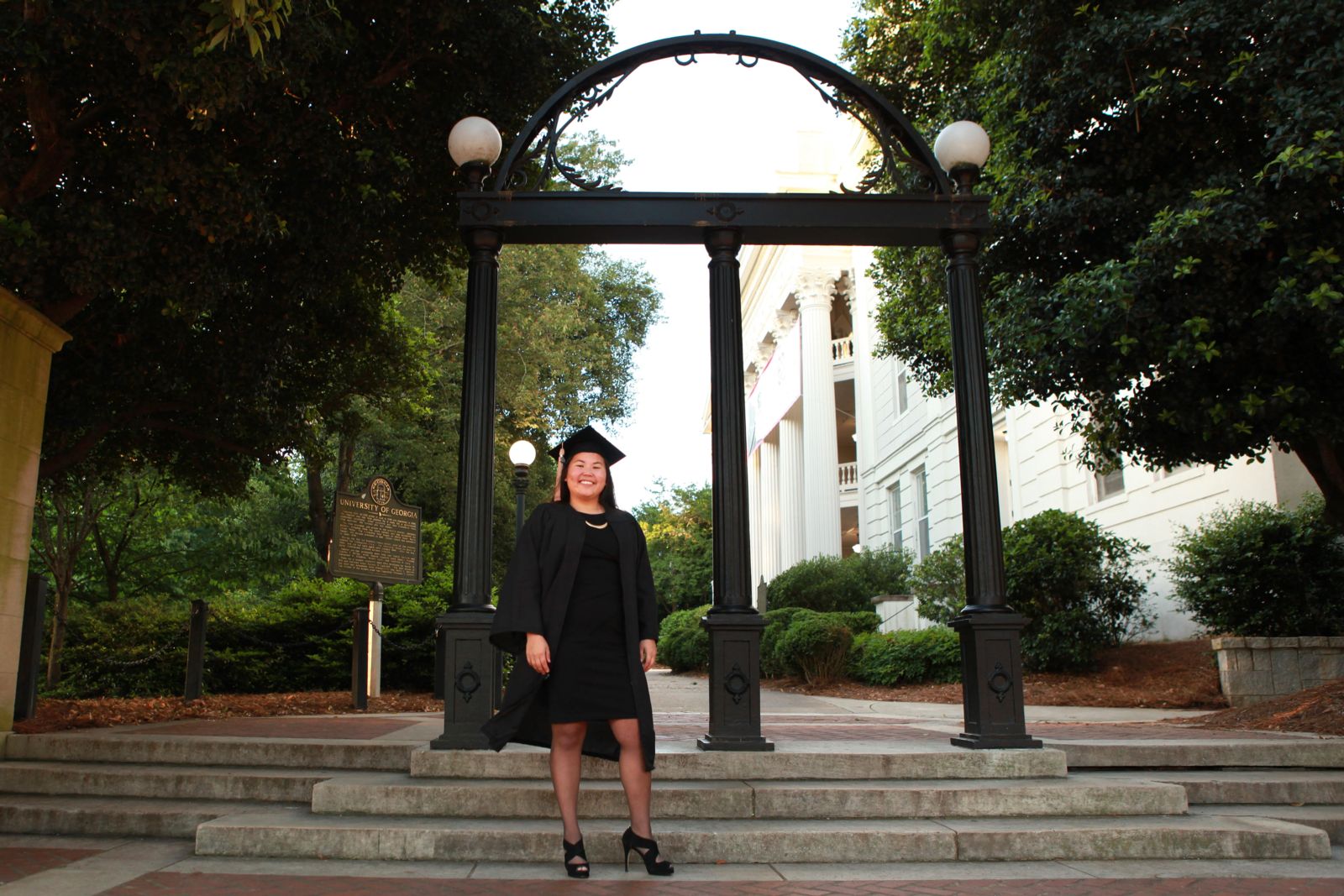 She's committed to a deliberate career pathway, establishing a firm foundation for future success; she hopes to eventually become an executive director for a community or work for the utility side as an economic development professional.
---
Why TFS?
A seven-year veteran of the TFS experience before graduating in 2017, Roberts and her parents, Rope and Anne Roberts, selected the school because of its dedication to helping students grow inside and outside the classroom. She also had a head start on college because of enrolling the
"I appreciate the small class sizes and a diverse community while attending TFS. Also, the lifelong friends I am still in contact with, Roberts says.
For students seeking inspiration for future success, Roberts says it's essential to have a broad approach to developing professional skills.
"My advice for current students is to have a diverse toolbox," she says. "What I mean by that is having a well-rounded resume and diverse network base, so you can position yourself for the best opportunities that come. Most importantly, have a solid foundation of your core values. Work hard but work smart and be intentional about everything you do."
She notes the importance of mentors along the way, specifically PE teacher/coach Jinny Hanifan-Wagner, Academic Dean Kim Popham, and coaches Tom Tilley and Ashley Walden.
"Coach Hanifan-Wagner did a great job as a teacher and inspiring her students to be the best they can be. Dean Popham; I appreciated her leadership and mission to help elevate character," she says. "Both of my high school basketball coaches [Tilley and Walden] were pivotal to helping me be more comfortable as a basketball player and believing I am a leader."
And today, she's inspired by colleague Shane Short who serves as the executive director of the Development Authority of Walton County.
"He inspires me through his leadership, smart growth of Walton County, and lending a hand to anyone who needs help," she says.