News & Announcements
New academic year delivers growth to TFS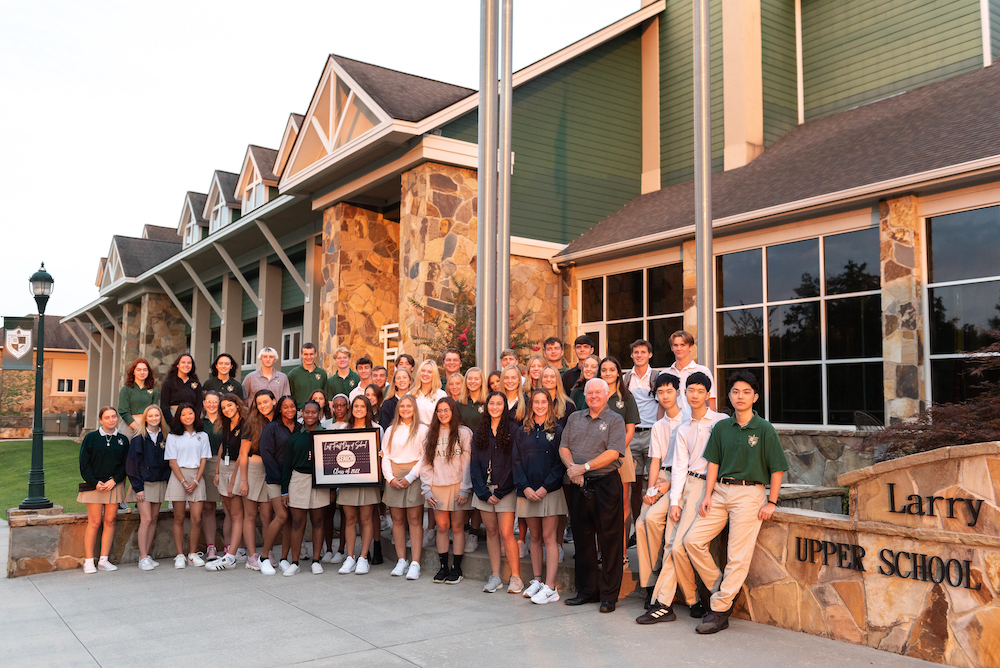 Classes commenced Aug. 9 with 555 students enrolled at Tallulah Falls School for the 2021-22 academic year.
With 204 middle school students and 351 upper school students, the corridors on the middle and upper school campuses are bustling with the positive energy the back-to-school season brings.
"We are delighted to welcome our students back to campus," said President and Head of School Larry A. Peevy. "Our faculty and staff worked hard to prepare for the return of school; I'm eager to observe how this first week unfolds as everyone is excited about greeting their friends and welcoming the 124 new students who joined us this year."
Bringing together students from across the globe to learn with students from Northeast Georgia is a hallmark of the TFS experience, Peevy said.
New countries represented in the student body, Peevy said, include students from Belarus, Croatia, Poland, Romania and Turkey, bringing the total number of countries represented on campus to 22.
Local families continue to represent the majority of the day student population, with 243 students from Habersham County and more than 170 students from the four other closest surrounding counties, Stephens, White, Rabun and Banks.
TFS residence hall staff welcomed 116 boarding students, with 75 international students making their home on campus.
For the Class of 2022, the first day started early with a traditional sunrise biscuit breakfast and middle school students kicked off the year with a special assembly.
Fall season athletic activities are already in motion, Peevy said, with clubs and other extracurricular activities set to start soon.
Peevy is also excited for students to use the newly opened natatorium, featuring a 10-lane competition pool. In addition to being available for the swim team, students in all grades will have access for PE classes, water safety and other special activities, he said.
Click below to view images from TFS first day: