News & Announcements
TFS names All In Students of the Month for September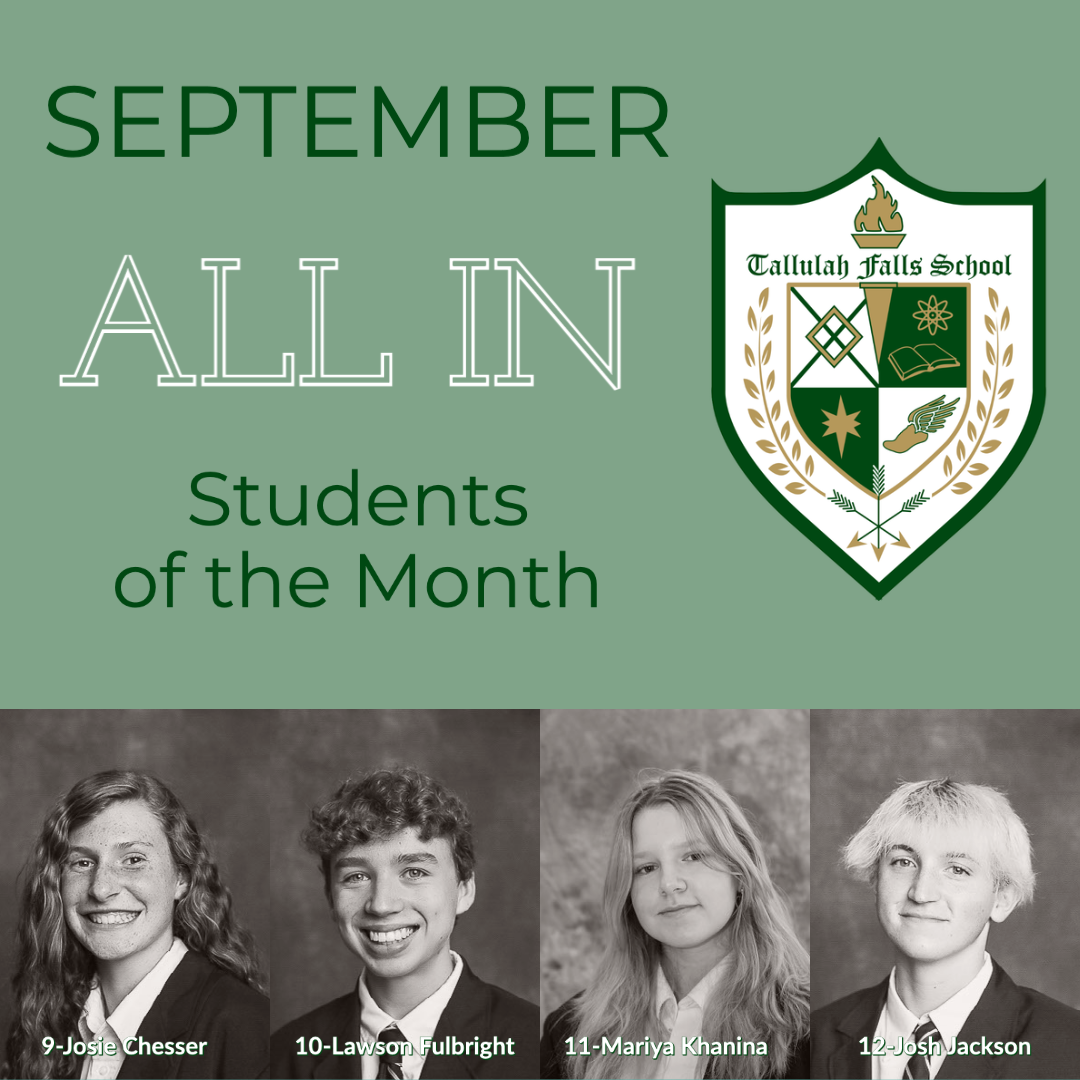 Tallulah Falls School faculty and staff members have named the All In Students of the Month of September, representing the monthly theme of Kindness.
Honored students for September are freshman Josie Chesser of Cleveland, sophomore Lawson Fulbright of Toccoa, junior Mariya Khanina of Almaty, Kazakhstan and senior Josh Jackson of Alto.
"Congratulations to our September Students of the Month for exhibiting kindness in their everyday interactions with teachers, staff and peers," said Upper School Academic Dean Kim Popham. "This is a great example of a character-building trait that is a key element in our school's mission."
---
Shown, from left, are Chesser, Fulbright, Khanina and Jackson.