News & Announcements
Season Recap: JV & C-Team Volleyball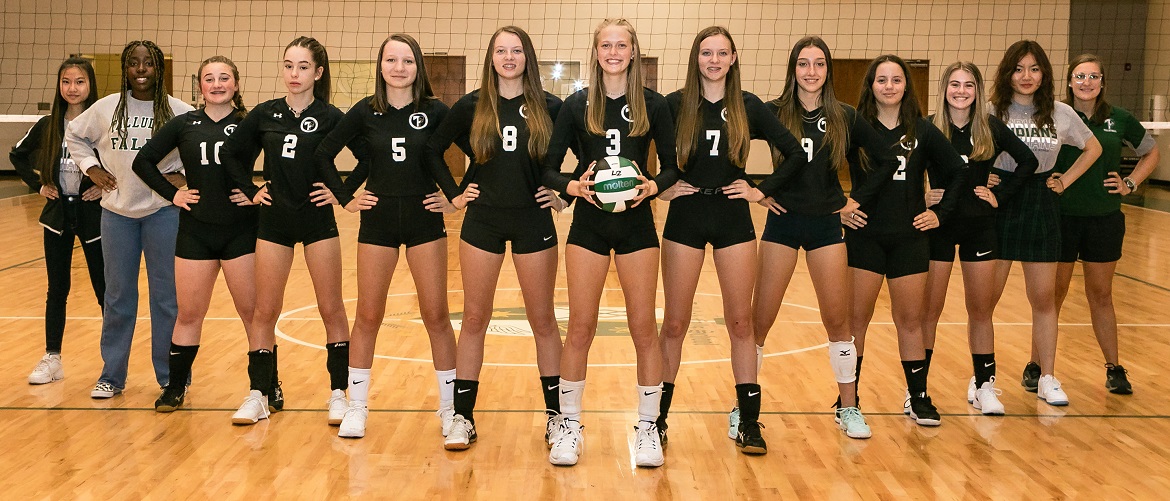 Chalk 2021 as a very successful season for the TFS JV and C-Team volleyball teams. The teams combined for more than 20 wins, and showed promise for the future of the varsity program.
JV
The JV team, coached by Danielle Smith, put an exclamation point on the end of their season with a pair of straight-set wins in a trimatch at George Walton Academy on October 6. The girls seemed to be playing their best as the season neared its end.
Overall, the JV Lady Indians went 17-10 overall and 4-2 in area play. Players such as Chesney Tanksley, Sophia Rueda, Kyndal Anderson, and Ashyln and Skylyn Yaskiewicz, among others, contributed heavily to the success of the team. Others who displayed their skills on JV included Claire Kelly, Elsa Sanchez, Julia Smith, and Reese Wilson.
"Very proud of the girls this season," says Smith. "We grew a lot, had some struggles, and improved tremendously throughout the season."
C-Team
The C-Team, coached by Jo Kimbrel, went 4-8 overall on the season. The Lady Indians' third team was comprised largely of freshmen and a few sophomores. Many of the girls had not played organized volleyball before, or played very little.
The improvement throughout the season was noticeable, and players like Karagan Branson, Gemma Farris, Jace Ibemere, and Rebecca Heyworth were among those that led the team. Others who were instrumental in the growth of the team in 2021 includes Jaylan and Josie Garrison, Allie Phasavang, Caroline and Julia Smith, and Lizzy Wanner.