News & Announcements
Season Recap: MS Tennis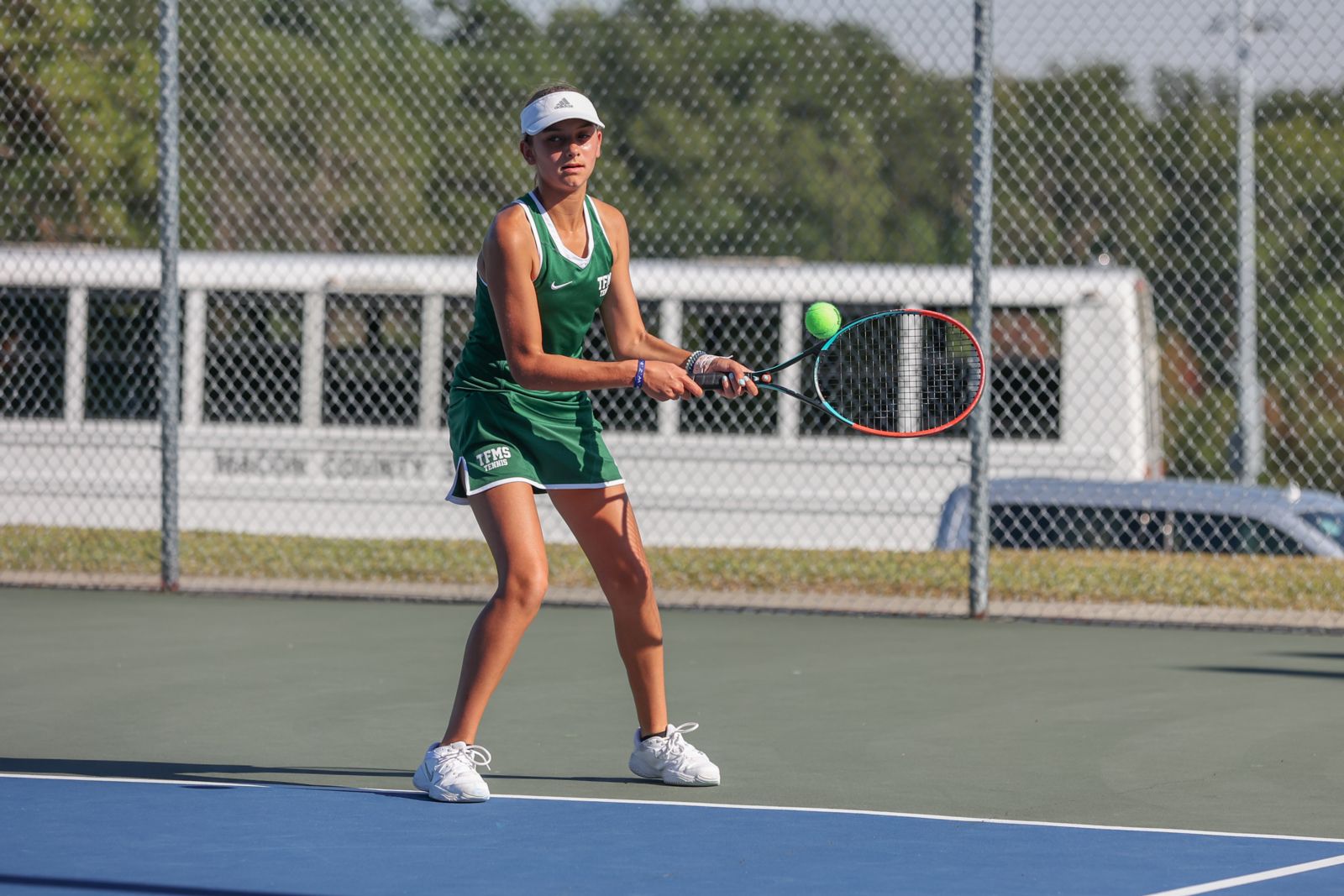 A target on the back is either viewed as a burden, or a privilege. The Tallulah Falls School middle school tennis program, both the boys and girls team, didn't let it be a hindrance after entering the fall season as the defending conference champions.
The boys went 5-4 overall, taking four out of six conference wins and completed their 2021 run in the semifinals. The girls, meanwhile, were 7-2 overall and also went 4-2 in conference play. They also advanced to the semifinals.
After incredible dominance last season, nearly every singles player on both sides moved to the high school level. The cupboard was far from bare, but new head coach Anthony Cox and assistant coach Jennifer Cox had to quickly acclimate an inexperienced team to the standards of the conference.
After dropping two of the first three matches, the girls reeled off five straight wins. They earned a big 4-1 win over Habersham Central in the opening round of the tournament after going 5-2 in the regular season. In the semifinals, the Lady Indians fell 3-0 to Rabun Gap. Kiera Webb anchored the team at #1 singles, going 7-1 overall, while Charlotte Stafford was 7-1 at #2 singles. Madison Phillips was 6-3 at #3 singles. Doubles units included Agnes Hogan and Jessica Cook and Olivia Bonner and Ellie Shaw among others who participated.
The boys had a pair of back-to-back wins mixed in, then had a dominating 5-0 win in the first round of the tournament over Macon County. Against Rabun Gap in the semifinals, the Indians fell in a tiebreaker to end their season. Rylee Smith went 5-4 at #1 singles, as did Reilly Cox between #2, #3, and #1 doubles. Derrick Lane was 6-3 in matches played, while Jackson Savage was 7-1. Jack Thomson went 8-1 mostly at doubles, while Walker Wright's doubles record was 5-3. Jackson Cantrell went 6-2 mostly at #2 singles.
"We could not be more proud of the efforts of these TFS student athletes," says coach Cox. "Not only did they excel on the court showing dramatic improvement during the course of the season, but also they did it with integrity and represented TFS well with high levels of character."