News & Announcements
Pit Vipers crowned World Junior BBQ champions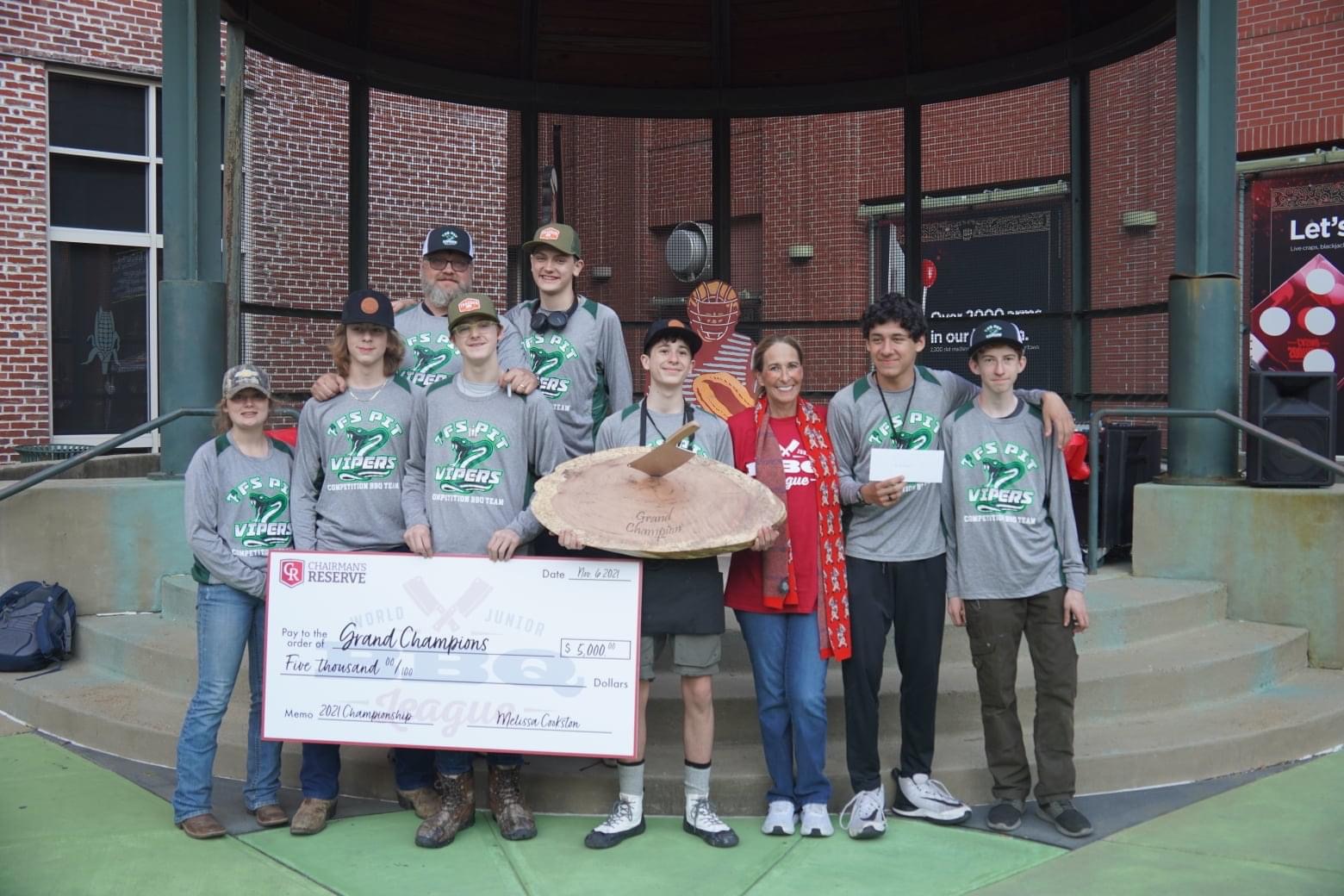 The Tallulah Falls School Pit Vipers traveled to Memphis, Tennessee with two competition barbecue teams and one goal – to earn the right to be called World Junior BBQ League Champions. The teams finished the Nov. 6 competition as Grand Champion and Reserve Grand Champion, winning $13,250 in prize money with an additional $20,000 waived for the team to travel to compete at the Memphis in May event.
"Bringing home the top two trophies truly made for a tremendous experience, said Head Pit Master Tom Tilley. "I am super proud of these kids. This is a well-deserved honor, but I am actually not surprised by the results because these kids are fantastic pit masters."

Team results were as follows:
First and third, chicken
First and second, ribs
First and sixth, pork
First and third, brisket
The Pit Vipers include freshmen Marc Crotta of Cornelia, Jake Owensby of Cornelia, Teyrk Tilley of Tallulah Falls and Zach Freeman of Clarkesville, sophomores Joel Bourlet of Tallulah Falls, Brooke Hayes of Cornelia and Matthew Wolfe of Clarkesville. The TFS Pit Viper dessert maker is freshman Lily Turpin of Demorest.
"This was a very unique experience and a really fun event because the adults had to stand 12 feet away," Owensby said.
According to the Kansas City BBQ Society national rankings, the Pit Vipers are ranked No. 3 in ribs and No. 7 in chicken. In the Georgia BBQ Championship rankings, the Pit Vipers are No. 1.
Next up, the Pit Vipers travel to KCBS World Invitational in Shawnee, OK. There are 136 teams competing on Nov. 12. Every team in attendance must have at least one grand championship and the Pit Vipers have earned four over the past 10 months, Tom Tilley said.
---
Additional media: