News & Announcements
Outdoor ed students aim at archery lessons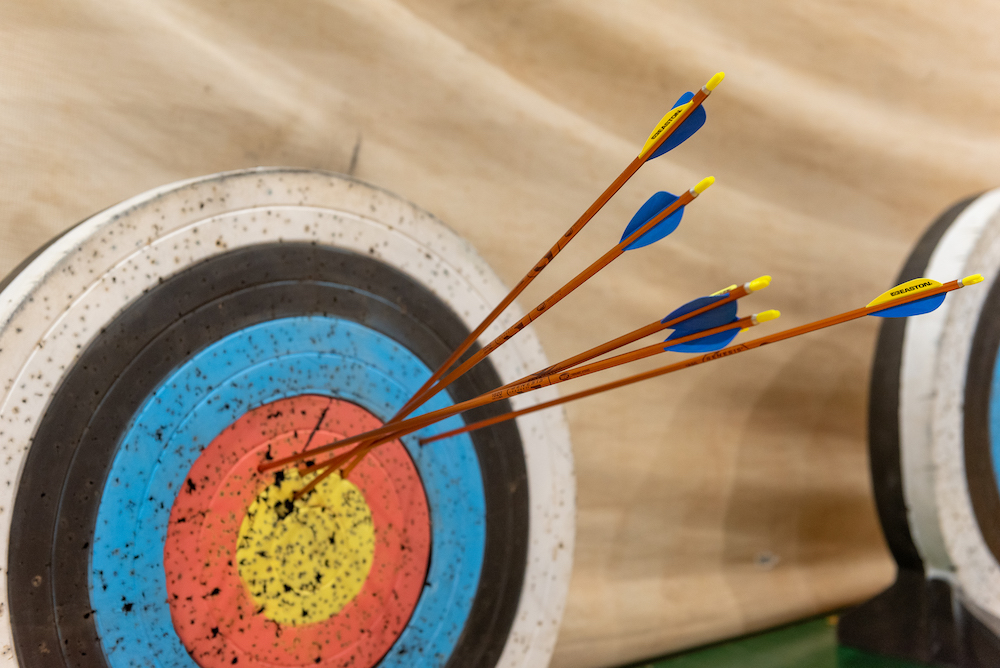 A session with Kathy Church, Georgia Department of Natural Resources Wildlife Interpretive Specialist delivered archery lessons to Sara Roberts' Outdoor Education class.
Church is with the Smithgall Woods Education Outreach Program, where she's been leading programs for the past six years.
"I'm thrilled we could partner with the Georgia DNR again for this outdoor skill," Roberts said. "Our students learned or reviewed the basics of archery as well as its importance to the environment, hunting, and the animal population in Northeast Georgia."
Well received by the students, Church is passionate about sharing her love of the outdoors.
"Archery is a sport and skill that promotes concentration, focus, engagement, and motivation in one super-fun activity," Church said. "It can be done by people of all ages and abilities, thus bringing students of all backgrounds and capabilities together in one goal of success and support."