News & Announcements
Pit Vipers finish 2021 season 'smoking hot'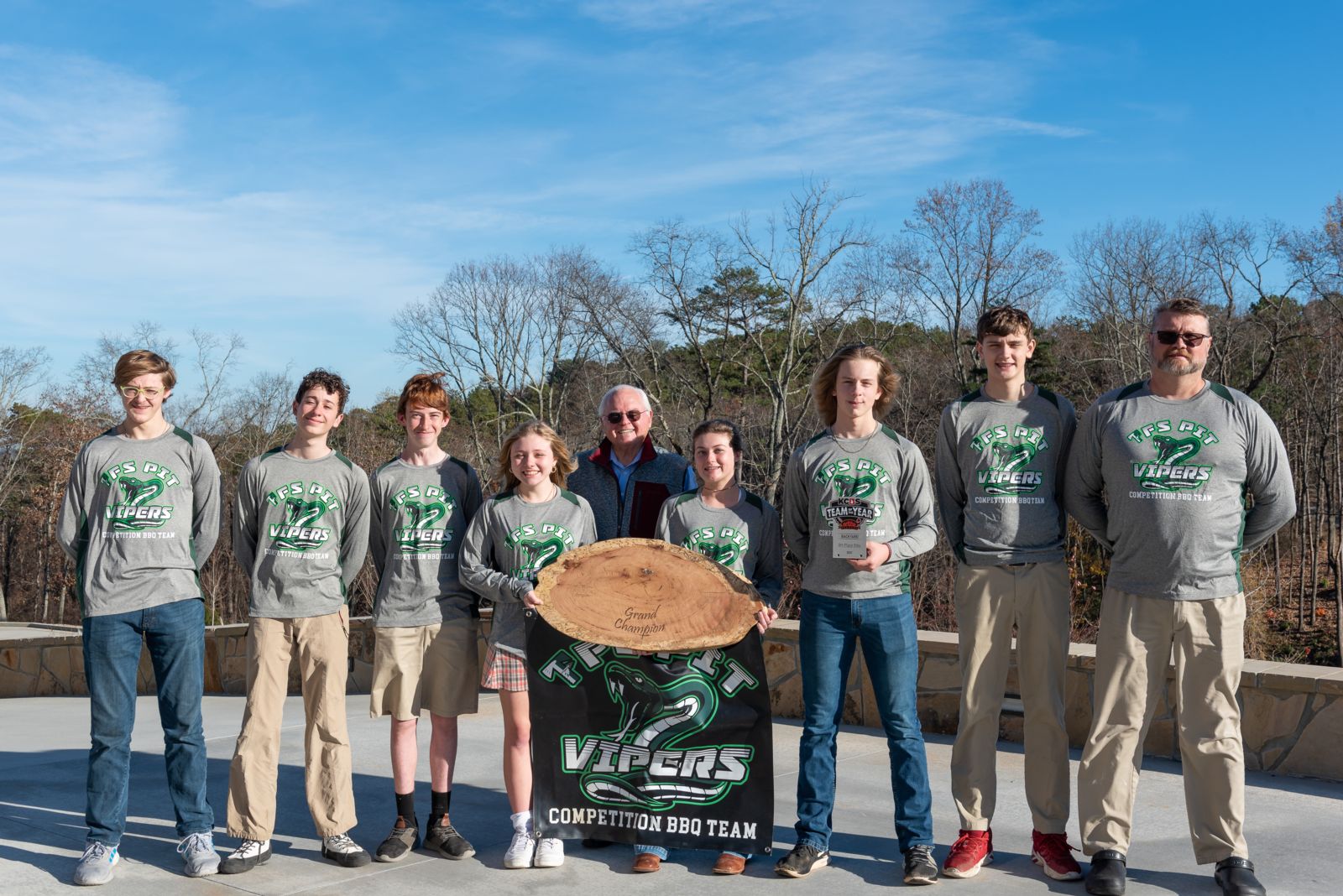 The Tallulah Falls School Pit Vipers competition barbecue team finished the 2021 BBQ season as repeat state champions (Georgia BBQ Championship Series), Reserve Champions for the Southeast (Rufus Teague Series), eighth place in the KCBS national team rankings (Kansas City BBQ Society) and World Junior BBQ League Champions. They are currently ranked No. 1 in the KCBS preseason 2022 rankings.
"I am so proud of the accomplishments of this group of kids," said President and Head of School Larry A. Peevy. "I'm really enjoying my role as volunteer recipe taster/quality control sampler."
The Pit Vipers had a very extensive barbecue travel schedule this season which included South Carolina, North Carolina, Virginia, Tennessee, Kentucky, Indiana, Alabama, Arkansas, Mississippi and Oklahoma. They finished the season with three Grand Championships, three Reserve Championships and 11 Top Ten finishes.
"We'll take a well-deserved break and enjoy the holidays," said Head Pitmaster Tom Tilley. The team returns to competition for the 2022 season on March 4 at the Sip & Swine BBQ Festival in Lawrenceville.
The TFS Pit Vipers include sophomores Brooke Hayes of Cornelia, Matthew Wolfe of Clarkesville, Joel Bourlet of Tallulah Falls, Marc Crotta of Cornelia, freshmen Jake Owensby of Cornelia, Teyrk Tilley of Tallulah Falls, and Zach Freeman of Clarkesville. The TFS Pit Viper dessert maker is freshman Lily Turpin of Demorest.
---
Shown, from left, are Jake Owensby, Joel Bourlet, Matthew Wolfe, Lily Turpin, President and Head of School Larry A. Peevy, Brooke Hayes, Zach Freeman, Teyrk Tilley and Head Pitmaster Tom Tilley. Not shown is Marc Crotta.