News & Announcements
On Campus cover features student artwork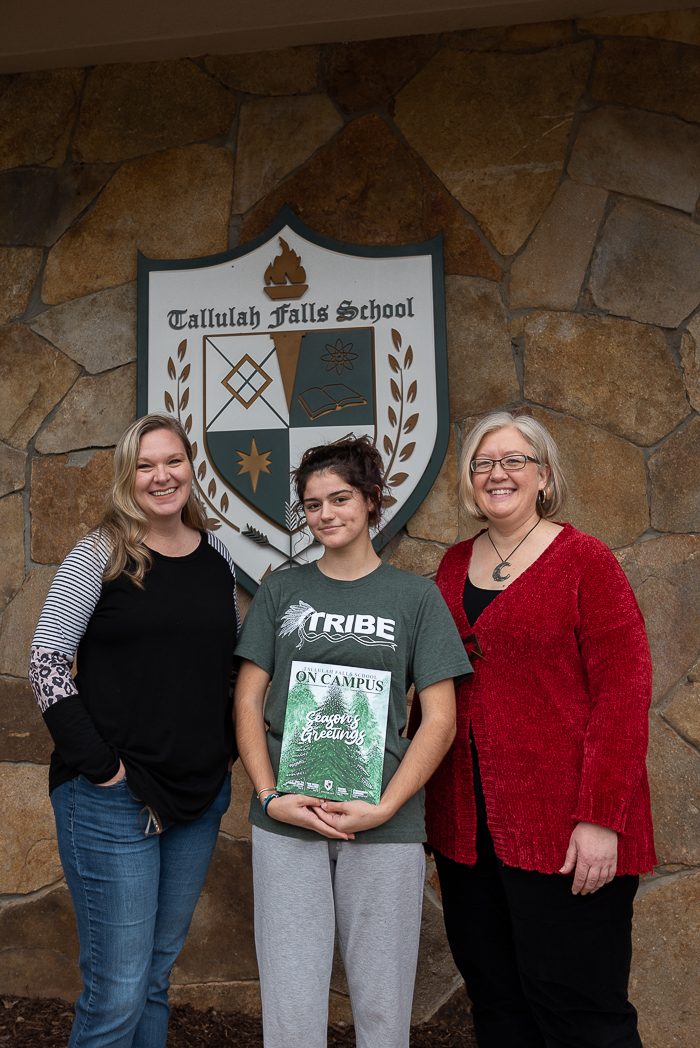 The release of the Fall 2021 issue of On Campus magazine delivered a surprise to Tallulah Falls School senior Chloe Kahwach of Cleveland.
Kahwach created the artwork for the cover in Tina Cheek's art class. The seasonal scene evokes the beauty of the mountains surrounding Tallulah Falls School.
Kahwach expressed delight at having her creativity featured as did her friends during the brief presentation on Dec. 15.
A feature photograph is typically used for the cover, said Director of Creative Services Brandi Wood.
"[But] I knew as soon as I saw Chloe's work that it would make for a great cover," Wood said.
---
Photo:
E. Lane Gresham/Tallulah Falls School
Shown, from left, are Wood, Kahwach and Executive Director for Advancement Sonya Smith.