News & Announcements
'Next Level Indians' have success in fall at college level
Former Tallulah Falls School athletes are off going great things. This fall and winter, many have found success in their specific sports. Here is a look at those who competed this fall (alpha order). FULL LIST OF NEXT LEVEL INDIANS
Abby Carlan ('21) - Truett McConnell University Volleyball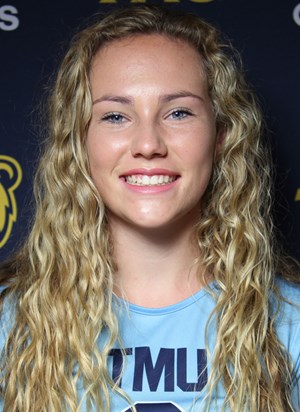 Carlan, a technical sophomore at TMU (due to credit hours going into college), appeared in 2 matches for the Lady Bears in 2021. She played in 3 sets, recording a kill in the process.
Anna Davis ('18) - Davidson College Track & Field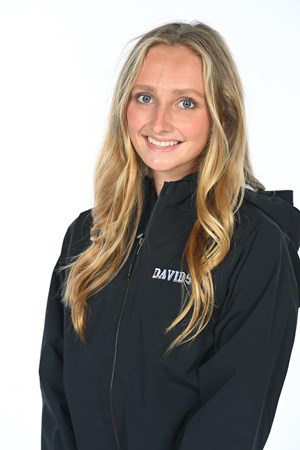 Davis, a senior at Davidson, is in the midst of her senior season. She opened the Indoor Track season on December 5 in the JDL Visit Winston-Salem College Kick-Off. There, she broke the school record in the 60-meter hurdles. She came in at 9.01, beating her previous school record of 9.20 seconds. Her career at Davidson has been spectacular, as she took home a pair of top-8 finishes in the 400-meter run and triple jump as a freshman. The hurdler and sprinter was named to the All-Rookie Team in 2019 in the Atlantic 10 Conference. That spring saw her finish 2nd in the 400-meter hurdles at one meet. In her sophomore year, she was part of a relay team win, and was very successful in the 500-meter run as well as in hurdles. She qualified as a sophomore in the NCAA East Prelims in the 400-meter hurdles, breaking the school record in that event 6 times during her sophomore outdoor season. Davis was the conference runner-up in that event, and was named a USTFCCCA All-Academic Athlete. To date, Davis has more than 20 Top-10 performances in her college career, including a 1st-place finish in the 400-meter hurdles in April 2021.
Max Farris ('21) - U.S. Merchant Marine Academy Soccer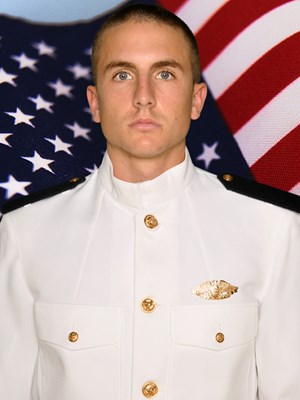 Farris, a freshman for U.S. Merchant Marine Academy, appeared in 18 games and started 10 times. He logged 889 minutes during the 2021 season, as the team went 11-9 overall. Farris notched 5 goals and added 4 assists, good for 14 points. He recorded 25 shots, 14 on goal (56 SOG%). 2 of his goals were game-winners. Farris scored his first career goal, a game-winner, in the season-opener against Five Towns. He had a 2-assist performance September 18 against St. Joseph's, and had a goal and assist on September 22 against Purchase on the road.
Perry Gresham ('18) - Sewanee - University of the South Cross Country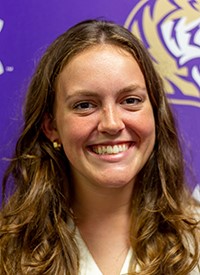 Gresham, a senior at Sewanee, is an English and Environmental Studies major. This fall, Gresham raced in 4 meets, including a 29th-place finish on October 1 against Huntingdon College. Her best 6K time this season was in her final race on October 30, a 29:01 that was one minute better than her previous season-best time. She placed 65th in that run. Gresham has been a member of the USTFCCCA All-Academic Team every season, and competed in nearly 20 events at Sewanee in cross country. Her best indidivual finish was 14th-place in her sophomore season in 2019. In her college career, her PR in the 6K was 25:18 as a freshman. Her 5K PR was 22:55 that same season, and her best 4K time was 18:47 as a sophomore.
Brinson Hall ('21) - Troy University Golf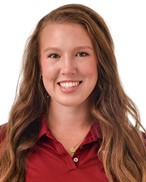 Hall, as a freshman, has appeared in one official tournament for Troy University this fall. In 3 rounds of play, she carded a 242, good for an average of 80.67. Hall's lowest scoring round was a 77. Her one tournament appearance was September 27-28 at the Sea Best Jacksonville Classic in Ponte Vedra Beach, Florida. Troy finished 5th in the tournament, as Hall came in 42nd overall. Hall is majoring in Economics.
Maggie Jackson ('21) - Wofford College Golf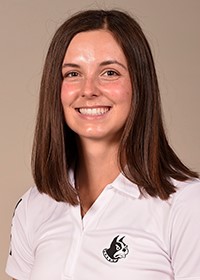 Jackson, a freshman, has appeared in 5 tournaments for Wofford College. In 15 rounds of action, Jackson has averaged a 75, with a low of 71. Her top individual finish is 11th place among 70 golfers at the French Broad Collegiate. Jackson has also placed 20th out of 100 in the Golfweek Fall Challenge, when she shot a season-best 219 overall (+6). Jackson is a Pre-Engineering major.
Isabeau Keene ('19) - Florida Gulf Coast University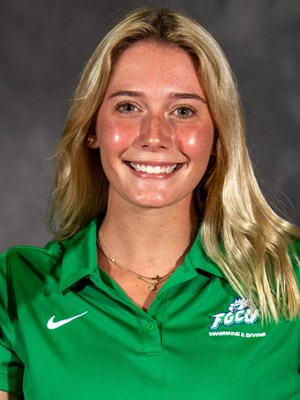 Junior diver Isabeau Keene competes at Florida Gulf Coast University. This season, she qualified for the NCAA Zone Diving Championships in the 1M with a score of 278.63 at the Eagle Invitational on November 18. Her career at FGCU has seen her personal-best score improve each season. At the 2020 CCSA Conference Championships, she placed 8th overall as a freshman. Her PR that season was against Vanderbilt. In 2021 as a sophomore, she appeared in the finals of the 1M and 3M CCSA Championships, finishing 7th in the 1M and 8th in the 3M. Her personal best that season was against Miami.
Simeon Respress ('21) - Anderson University Track & Field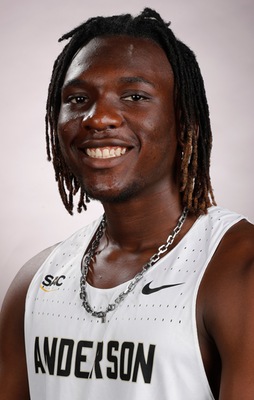 Respress, a freshman at Anderson University, just got his first year underway. He is currently a Civil Engineering major, and competed in his first collegiate event on December 3 in the indoor season. At the meet at Clemson University, Respress was 10th in a long jump prelim with a 21-00.50. That was just one spot off from making the final. In the high jump finals, Respress cleared 6-01.50.
Harry Ward ('17) - Anderson University Soccer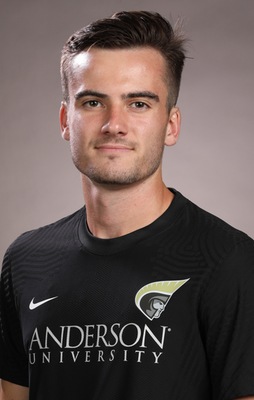 Ward, a Super Senior at Anderson University, played in 18 games this season, starting 15 of them as the team went 12-4-2 overall. Ward had 6 goals and 3 assists (15 points). He had 31 shots, with 12 of them being on target. 3 of his goals were game-winners. Ward is a Kinesiology major, and in his 5 years in the soccer program at Anderson, he finished with 21 goals, 9 assists (51 points), and 12 game-winning goals. He appeared in 82 games and started 65 times for the Trojans.
NEXT UP: Check back for a spring recap of the those competing in Spring 2022!