News & Announcements
TFS Pit Vipers take second championship of the season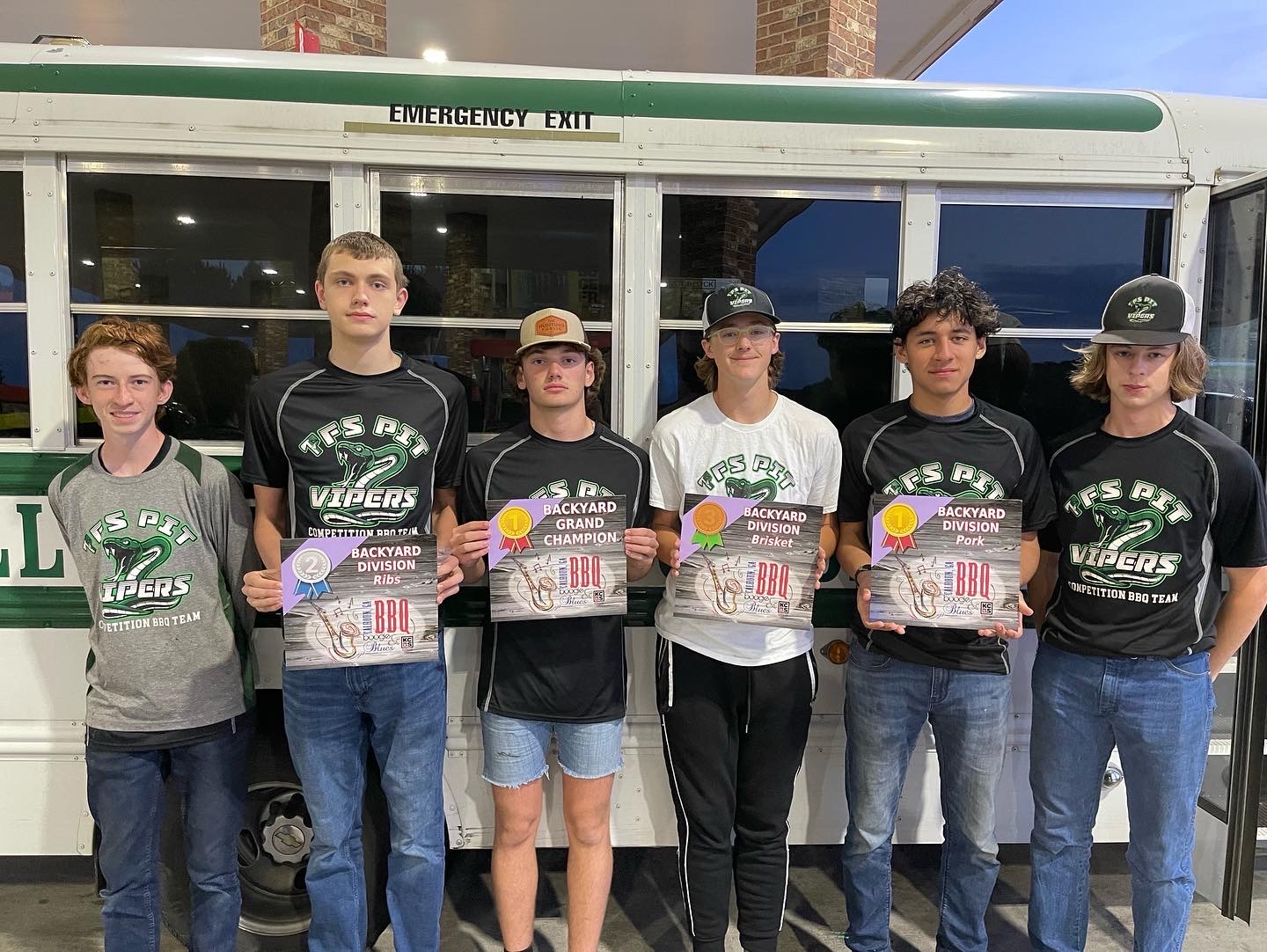 The Tallulah Falls School Pit Vipers traveled to Calhoun, Georgia, to compete in the Boogie & Blues Festival. The event was the second barbecue competition of the 2022 season and resulted in another grand championship.
"This is a fantastic start to the 2022 season. These kids are just fabulous cooks," says Head Pit Master Tom Tilley.
The Pit Vipers finished:
First in Pork
Second in Ribs
Third in Brisket
Sixth in Chicken
Grand Champions
"It was a total team effort, and it paid off," said sophomore Mark Crotta.
The Pit Vipers include eighth-grader Frankie Pribyl of Canon, freshmen Teyrk Tilley of Tallulah Falls, Zach Freeman of Clarkesville, Jackson Carlan of Baldwin, Jake Owensby of Cornelia, and Lily Turpin of Demorest, and sophomores Brooke Hayes of Cornelia and Matthew Wolfe of Clarkesville.
According to the Georgia BBQ Championship Series, the Grand Championship win places the TFS Pit Vipers at the No. 1 rank in the state.
Next, the Pit Vipers travel to Memphis, TN, for the Memphis in May competition.