News & Announcements
TFS Pit Vipers claim Georgia BBQ Championship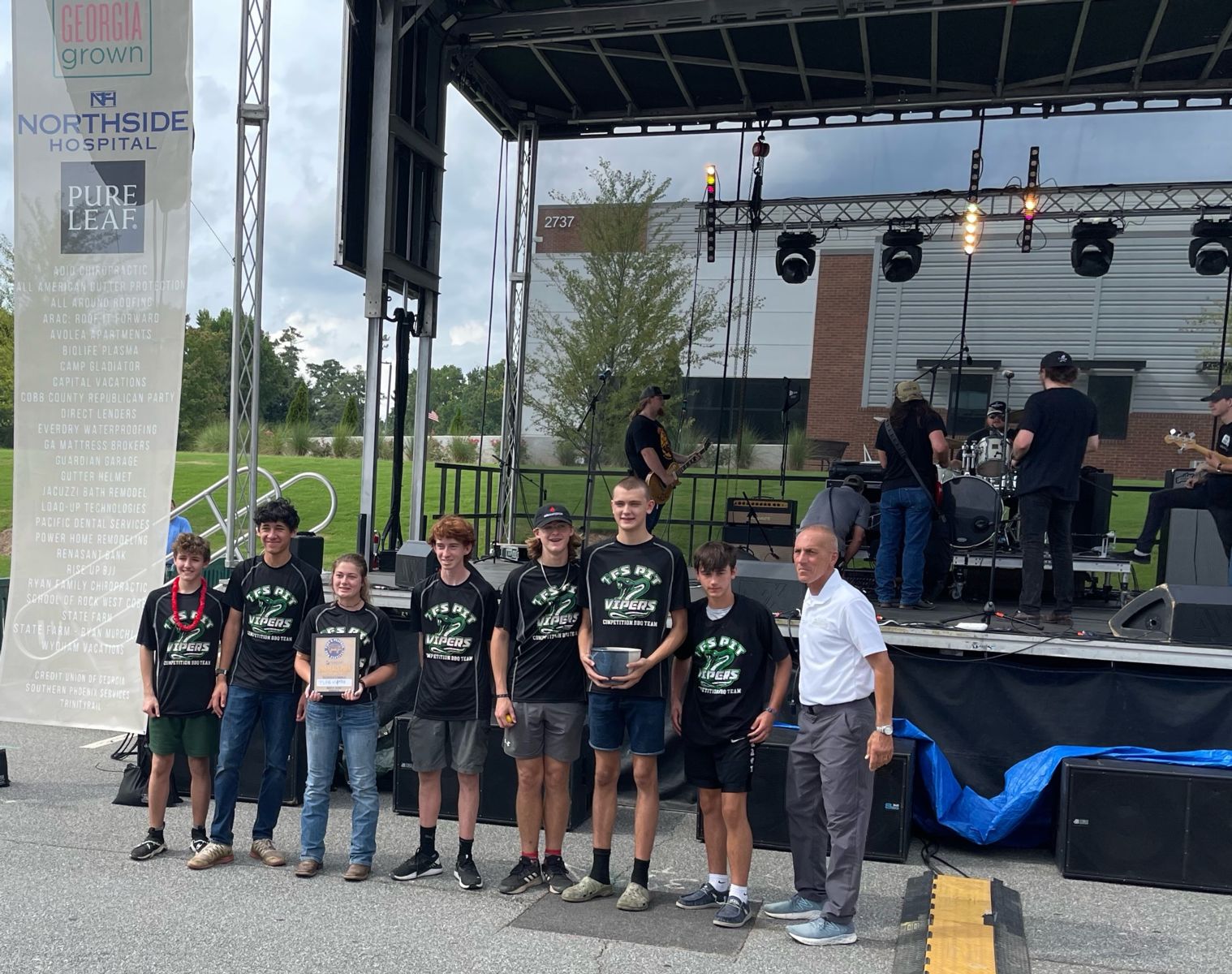 The stage was set in Kennesaw at the Pigs & Peaches BBQ Festival on Aug. 19-20.
On the line was the 2022 Georgia BBQ Championship Series (GBC) Team of the Year title.
The Tallulah Falls School Pit Vipers competition barbecue team only needed a top five finish to be crowned GBC Team of the Year for the third consecutive year.
Coming in third overall at the Pigs & Peaches event delivered the results the group was looking for, said Head Pitmaster Tom Tilley.
"Words can not describe how proud I am of these kids," Tilley said. "Winning the GBC three years in a row is just extraordinary."
Category placement:
Second in Pork
Fifth in Chicken
Fifth in Ribs
Seventh in Andouille sausage
15th in Dessert
The Pit Vipers include freshmen Frankie Pribyl of Canon and Merrick Carnes of Cornelia;
sophomores Teyrk Tilley of Tallulah Falls, Jake Owensby of Cornelia, Jackson Carlan of Baldwin and Lily Turpin of Demorest; and juniors Brooke Hayes of Cornelia, Marc Crotta of Cornelia and Matthew Wolfe of Clarkesville.
"Competition barbecue is so much fun – win or lose," Carnes said.
Next up is the World Junior BBQ Championships in New Haven, Mississippi on Oct. 21-23, where the Vipers will compete as the defending World Junior BBQ League Champions.
•
Shown, from left, are Frankie Pribyl, Marc Crotta, Brooke Hayes, Matthew Wolfe, Jake Owensby, Teyrk Tilley, Merrick Carnes and Kennesaw Mayor Derek Easterling.