News & Announcements
TFS names middle school Students of the Month for November
Middle school teachers at Tallulah Falls School have named Students of the Month for November in all grades as follows:
Josie Brooks (clarkesville) - Fifth Grade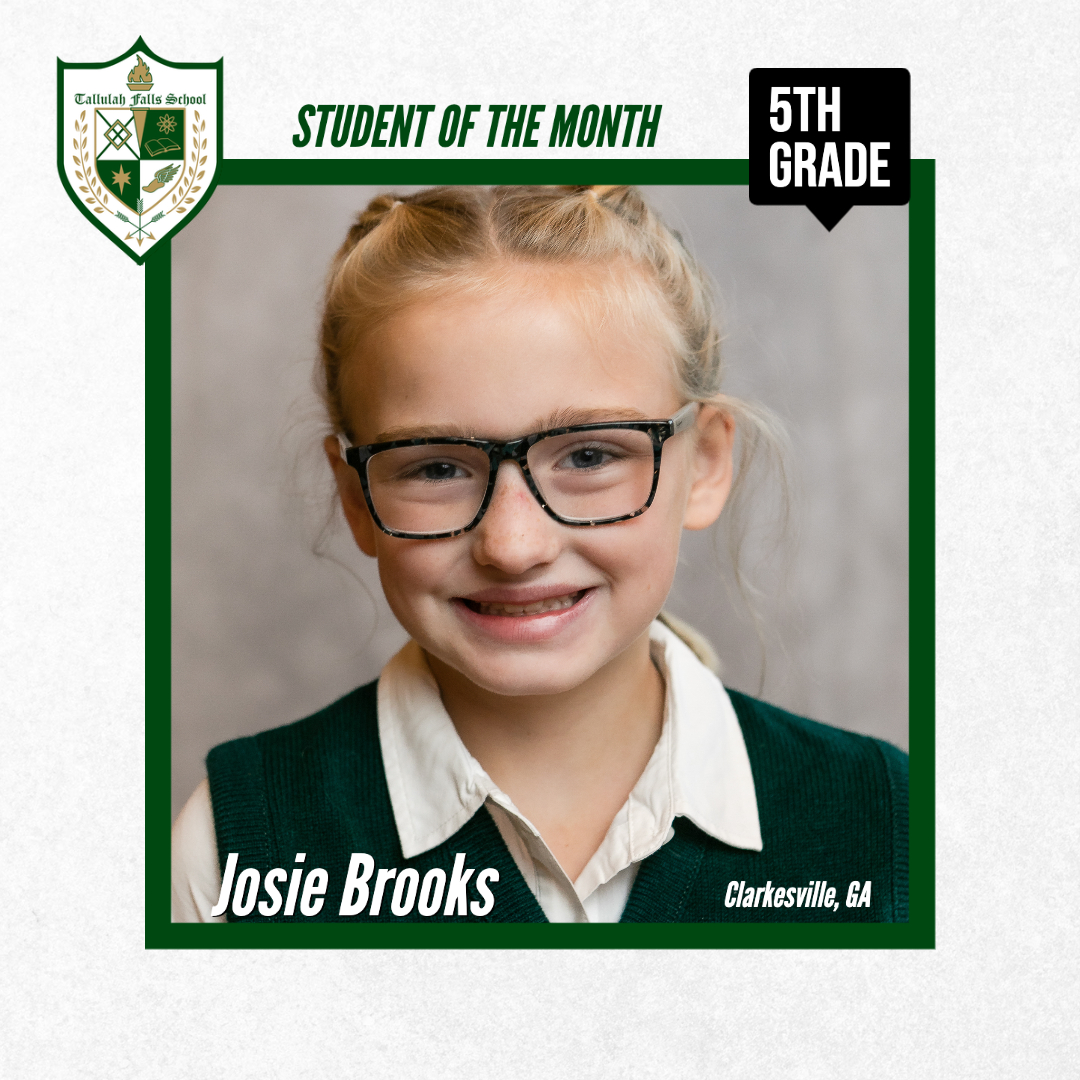 The fifth-grade team has chosen Josie Brooks as the November Student of the Month. Josie was chosen because is a great contributor in class. She always makes thoughtful comments and asks great questions. Josie is always kind to everyone. We are proud of Josie!
henry dumas (clarkesville) - Sixth Grade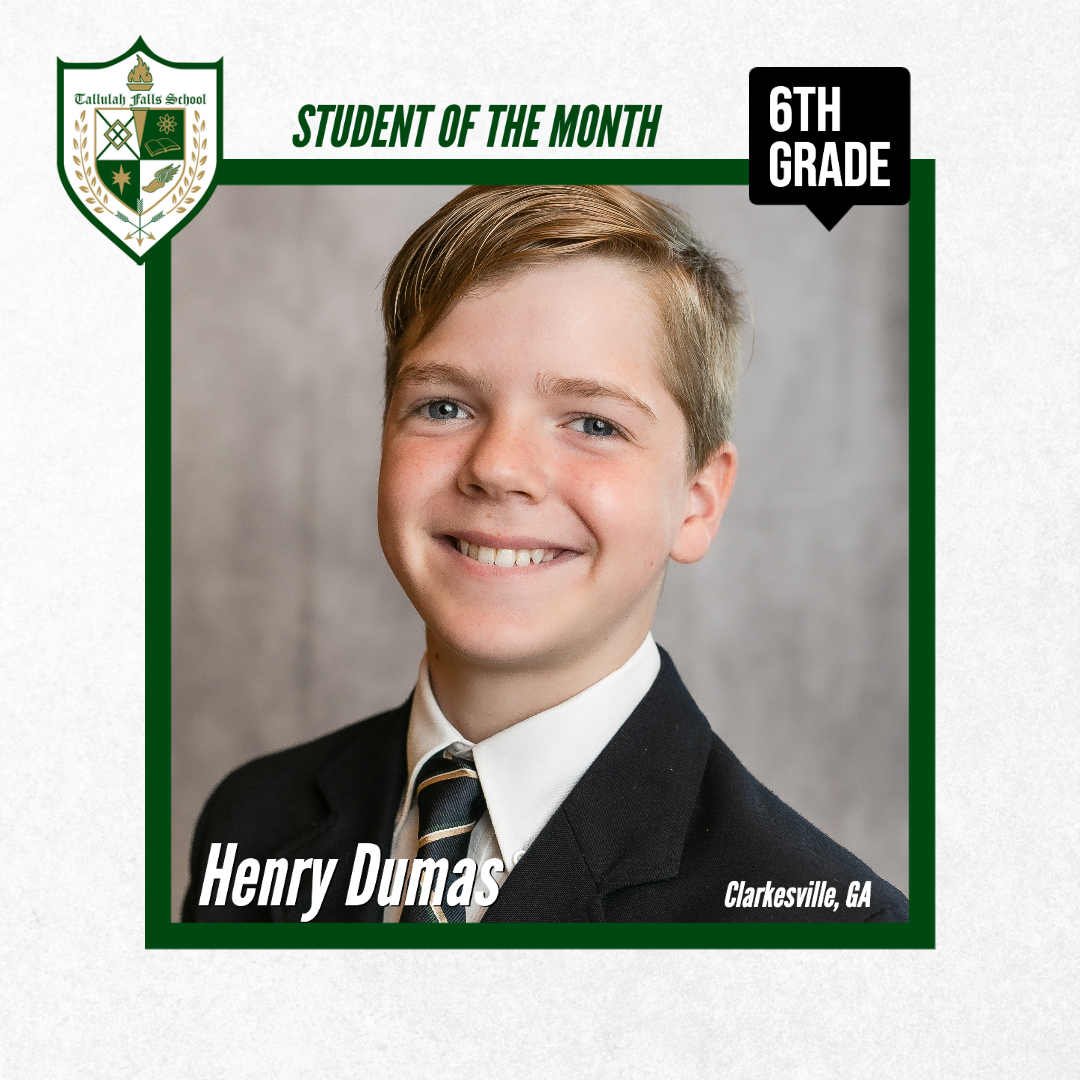 The sixth-grade team has selected Henry Dumas as the November Student of the Month. Henry is an amazing young man with a great attitude. You can often catch him lending a helping hand to peers and teachers without being prompted. He exudes positivity and always goes above and beyond. Henry is also an active member of the Middle School Swim Team. Congratulations, Henry! We are very proud of you!
ida patterson (clarkesville) - Seventh Grade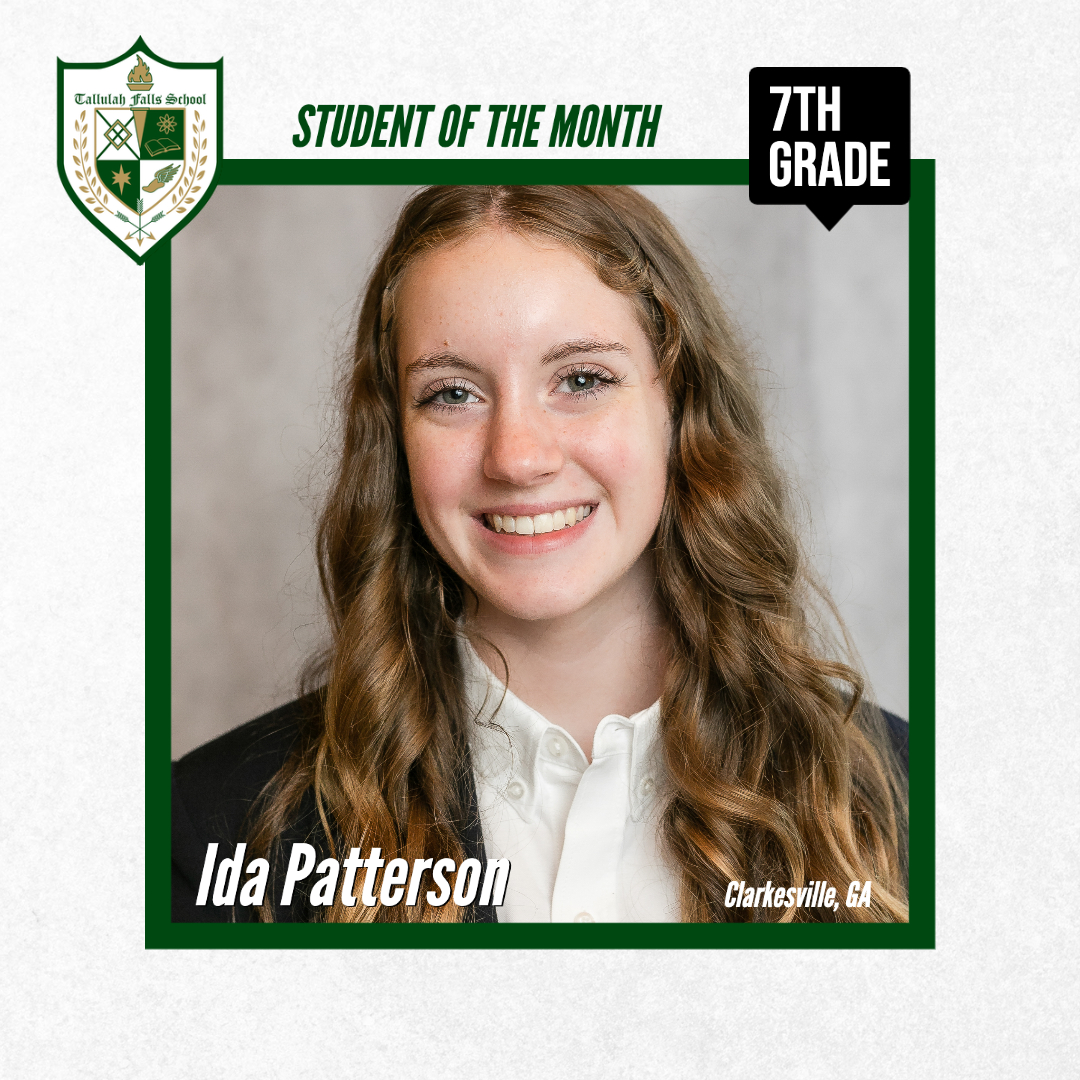 The seventh-grade November Student of the Month is Ida Patterson. Ida is a student who can be trusted to give her full effort to every endeavor she undertakes. In academics and athletics, Ida consistently strives to achieve her goals with a positive attitude and admirable tenacity. Ida exhibits kindness, empathy, and helpfulness at all times to her classmates. Her quiet encouragement of others increases the warmth and collaborative energy in the classroom. We are so blessed to have Ida as part of our seventh-grade class.
kale borchers (cornelia) - Eighth Grade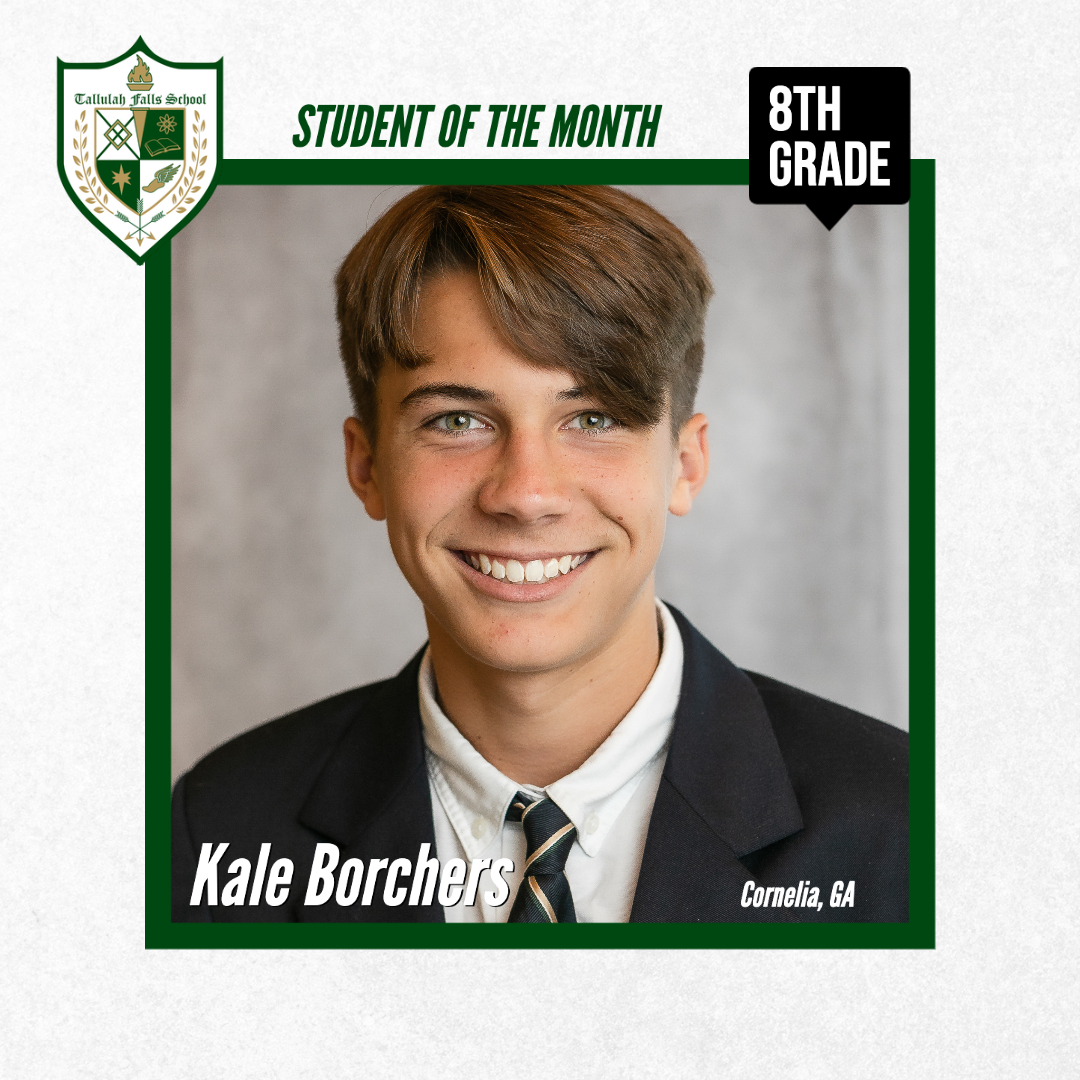 The eighth-grade November Student of the Month is Kale Borchers. Kale's positive outlook on life and upbeat personality encourage students and teachers alike. His influence is one of respect, honesty, and compassion. Add in his intrinsic motivation, and you can understand how he completes his work with excellence while still having fun.