News & Announcements
Alumni Success Story: Oge Okoye '06
When Oge Okoye Amaka and her parents drove from Fayetteville, Georgia to visit the TFS campus in 2006, she "immediately fell in love." That fall, Amaka moved into the dorms and started her freshman year at TFS. Without skipping a beat, she began to work hard on her academics. "I stayed focused on my grades and I ended up graduating as valedictorian," said Amaka. She was also STAR Student in 2010 and chose Cyndy Campbell as her STAR teacher. "She was one of those kids that was a true blessing to teach and coach," said Campbell.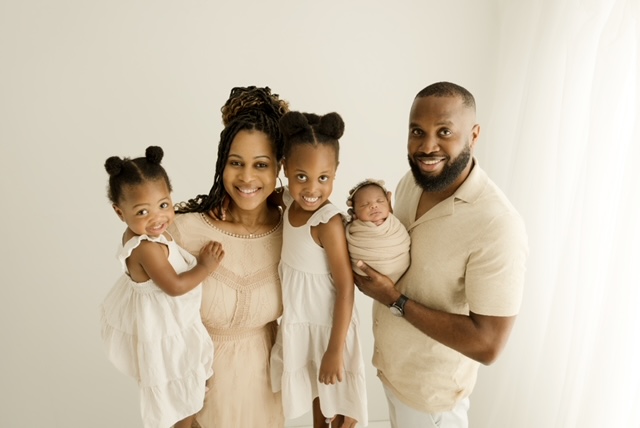 Amaka was also a well rounded athlete. She played volleyball, basketball and track. "I did a little bit of everything," she said. Amaka left a lasting impression on her coaches. "In everything she did, she represented herself, her family and TFS with utmost integrity and persistence," said athletic director and coach Scott Neal. "She earned respect and admiration from peers, staff and coaches because of her unwavering commitment.
After high school, Amaka completed her bachelor's and PharmD degrees at the University of Georgia before moving to Houston, Texas to complete her pharmacy residency training at Harris Health System in pharmacy leadership and administration.
"My high school education has played a big role in my life because there was an avenue to do a lot of different things, but TFS also provided a lot of structure and they wouldn't let me fail," she said. This helped Amaka learn to stay balanced.
Academic Dean Kim Popham had a significant impact on her life. The fact that "she never waivered" spoke volumes to Amaka. Quote from Kim.
Along with learning balance, Amaka's time at TFS taught her discipline. "I found that I easily transitioned to college because I had that discipline of study and focus."
In 2020, she added a Master of Pharmacy Leadership and Administration from the University of Houston to her impressive academic portfolio. She now serves as the Pharmacy Operations Manager with Harris Health System.
She married in 2016 and she and her husband have three girls ages five, two and eight months. "As a mom, there are so many people that depend on me," said Amaka. "My kids are the biggest motivating factor for me to do my best at work. They help me to stay grounded, to stay true to myself."
Amaka is most thankful for the relationships that she built during her time at TFS. She remains connected to her classmates. "Whenever we see each other, it is like no time has passed," said Amaka. "They make me laugh and help keep me grounded."