News & Announcements
Middle School Students of the Month: September 2023
Middle school teachers at Tallulah Falls School have named Students of the Month for September as follows: Sixth-grader Jetzon Maclin, seventh-grader Sadie Henslee, and eighth-grader Stella Rose Bowman.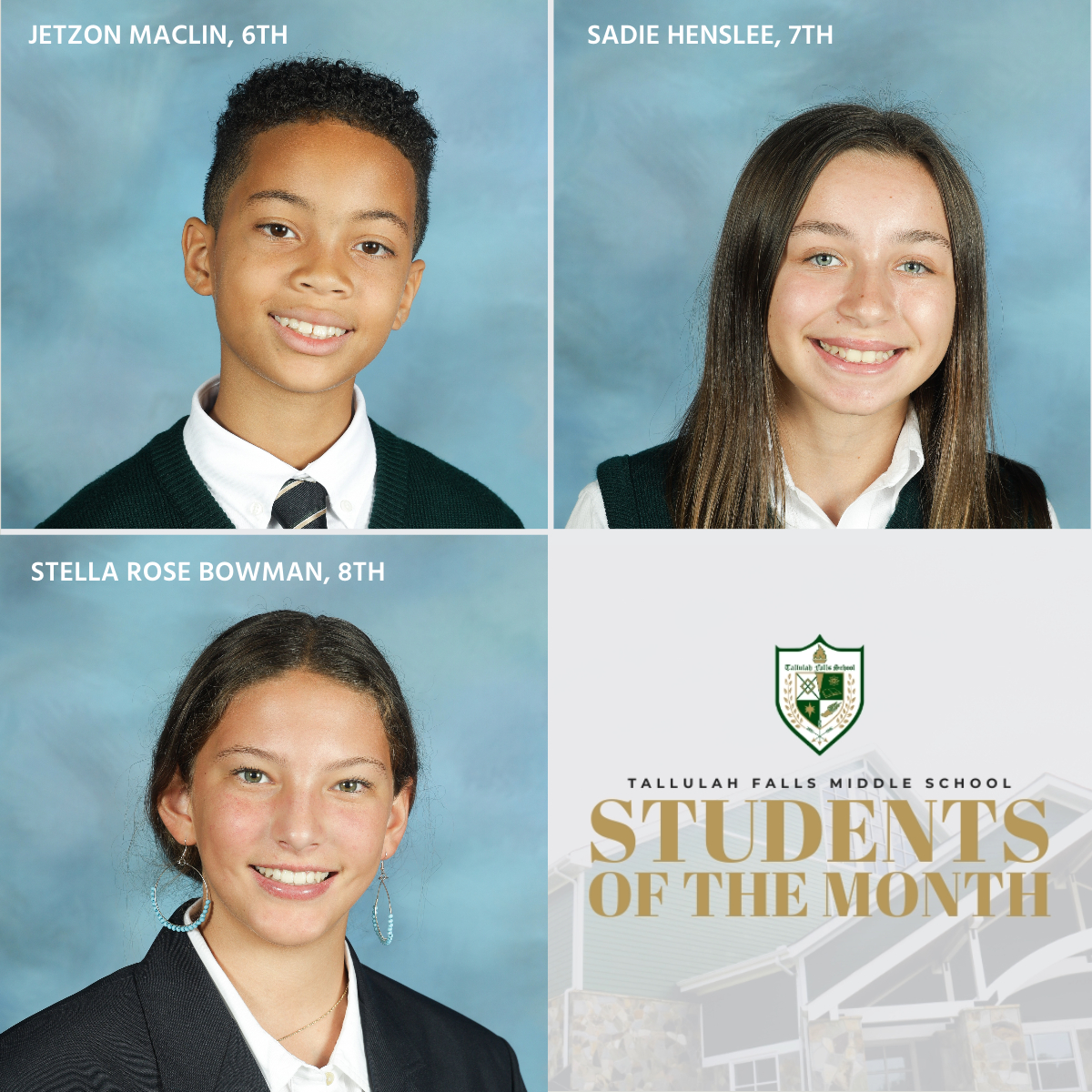 Sixth-Grade - Jetzon Maclin
Sixth-grade teachers have selected Jetzon Maclin of Toccoa as the Student of the Month for September. Jetzon is a hard worker and gives maximum effort in everything he does. He is always ready to lend a helping hand to his classmates or teachers.
– Michelle Carnes
Seventh-Grade - Sadie Henslee
Seventh-grade teachers have selected Sadie Henslee of Cleveland as Student of the Month for September. Sadie's outstanding character and dedication to her education make her the recipient of the seventh-grade September Student of the Month. Sadie consistently goes above and beyond on her assignments, setting an example for her peers. She treats others with kindness and respect, finding ways to help the teachers in the classroom and assisting her classmates with their homework.
– Amanda Rogers
Eighth-Grade - Stella Rose Bowman
Eighth-grade teachers have selected Stella Rose Bowman of Cleveland as the Student of the Month for September. Stella Rose acts kindly and respectfully towards everyone around her. She exhibits leadership skills with optimism, initiative in academics, and helping her peers. Stella has incredible intuition about the feelings of others. She lives bravely, choosing to do the right thing and staying true to herself.
– Hannah Gibson