President's Welcome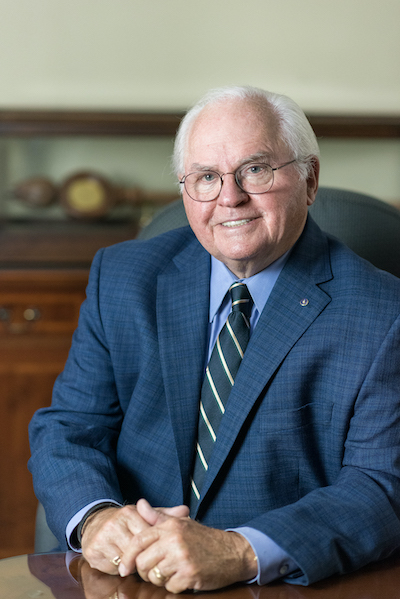 Thank you for visiting the Tallulah Falls School website. We are an independent, coeducational boarding and day school serving more than 550 students.
We enroll day students in grades five-12 and boarding students in grades seven-12. I hope you will take the time to look at the many opportunities uniquely available in our breathtaking 500-acre mountain setting.
While we are best known for our quality college preparatory education, caring faculty and the personal attention each student receives, students will also have the opportunity to participate in many of the adventure activities planned throughout each academic year.
With our campus located in one of the United States' most desirable travel areas, students will have many opportunities to hike, camp, fish, boat, snow ski, bike, kayak and savor nature. There are also class trips planned to various educational sites – including Charleston, SC, the Florida Space Coast and the rich historical sites of Coastal Georgia.
You see, Tallulah Falls School expects students to benefit from learning opportunities both within and outside of the classroom. Research shows us students who participate in extracurricular activities are more likely to perform well in the classroom and graduate on schedule. Our primary objective is student success. That is why we have dedicated ourselves to student-based learning. Everyone on our campus – faculty, staff and students – embraces a unified goal – to see that every student who comes to Tallulah Falls School develops and demonstrates academic proficiencies that will prove essential in his or her education, career and life endeavors. Our mission for students is to create an intellectual foundation and to help them develop positive character traits.
Please contact our admissions office to schedule a personal visit to campus. We will be happy to provide a tour of our facilities, treat you to lunch and answer all of your questions. We want you and your family to get a feel for the memorable "life experience" students enjoy at Tallulah Falls School.
I look forward to welcoming you to our campus and to our family.
Dr. Larry A. Peevy
President and Head of School
---
A recent interview with Dr. Larry A. Peevy about Tallulah Falls School