News & Announcements
Season Preview: Bass Fishing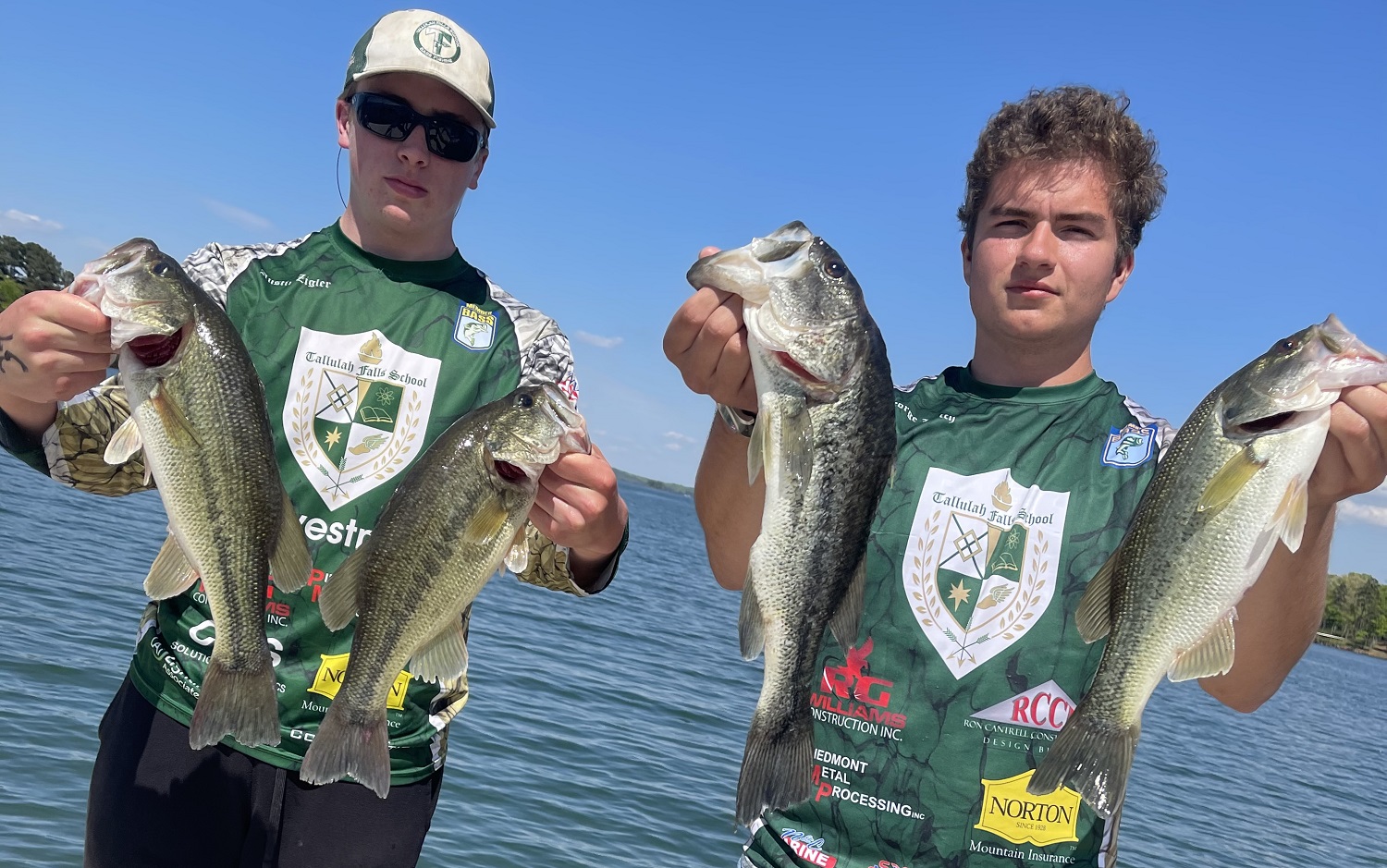 The TFS bass fishing program is set to open the 2021-22 season on Saturday, September 25 at Lake Chatuge. The tournament kicks off a season filled with six tournaments that run through June of 2022.
Last season, the bass fishing team competed in the Georgia High School Fishing (GHSF) tournament. This season has the program back in Georgia Bass Nation High School, which TFS has been competing in every season except 2020-21. Georgia Bass Nation has both high school and junior levels of competition.
The trio of teams competing for TFS this season include Team Broome, Team James, and Team Barrett.
DJ Broome, a seventh-grader this year, and eighth-grader Jack Thomson, were the consistent leaders for TFS last season. The duo placed eighth overall with 765 tournament points, competing against 107 registered teams of mostly high-schoolers. Team Broome's captain will be Daryl Broome.
Austin Zigler, and 11th grader, and senior George Ketch return after teaming up to finish 30th last season in the standings. Zigler and Ketch make up Team Barrett, as Slade Jarrett will be the captain. Team James (captain Chris James) includes the duo of ninth-graders Haygen James and Koen Eller.
Daryl Broome is serving as the parent captain and John Lee Thomson is providing logistical support behind the scenes. There will be five regular season tournaments and a state championship as part of the 2021-22 season.
"We are excited to once again fish with the Georgia Bass Nation High School organization," says TFS Staff Liason E. Lane Gresham. "This group of student-anglers are wild about bass fishing; this should be a great season to watch."