FAQs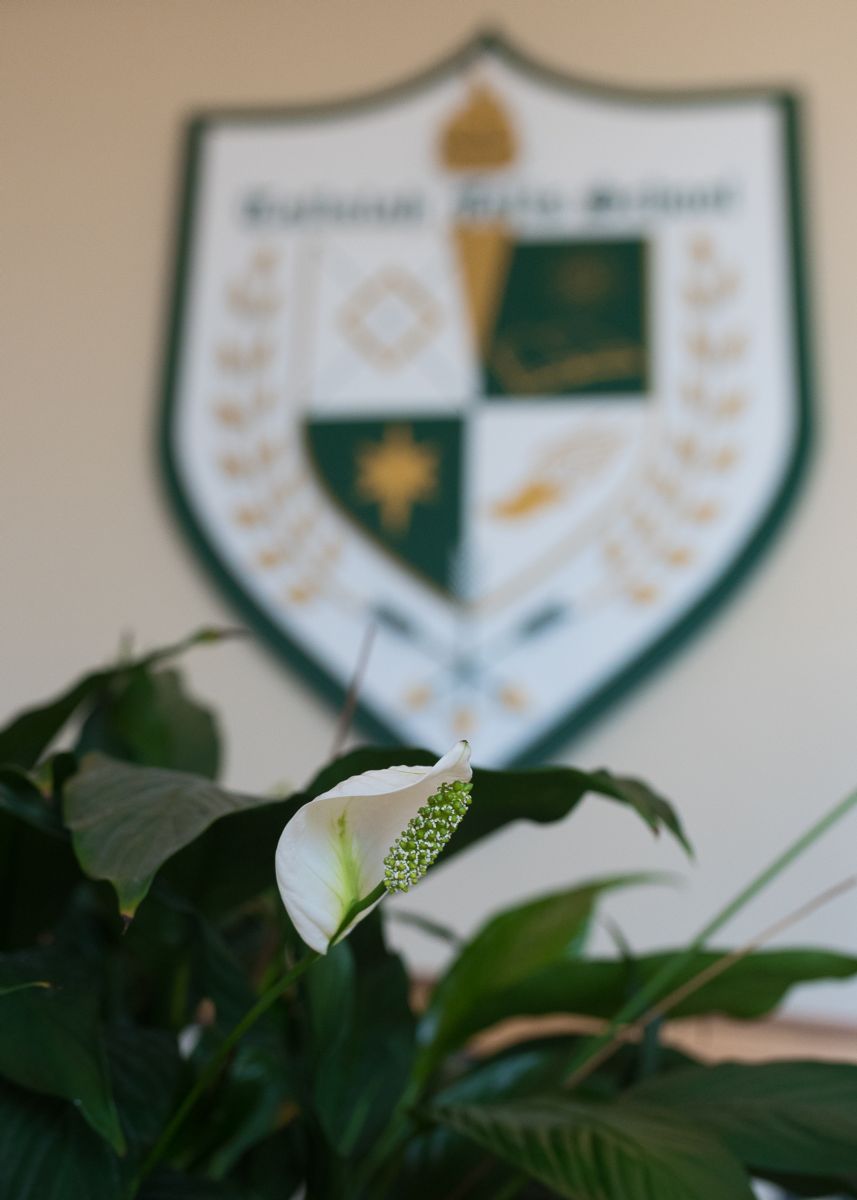 What makes TFS unique?
Among independent schools, Tallulah Falls School stands out in many ways. Our families are among our best ambassadors – they know first-hand that we have a heart for our students. Those who serve at TFS have a sincere passion for seeing students learn and grow, and it shows in their dedication to helping individual students succeed. At TFS, students and parents become part of a larger family and community where students are encouraged to reach their full potential both personally and academically. The commitment of TFS to this cause can also be seen in our tuition costs. The founders of the school envisioned a place dedicated to student success regardless of their socio-economic status.

What type of student does TFS seek?
We seek students who are motivated to learn and are committed to being an active part of the community at TFS. In a community, each individual contributes something unique. We look for students who have the desire to grow and are willing to strive for greater success in their lives.
Why do students choose to attend TFS?
In their effort to prepare for college, many students seek programs that prepare them to be successful. Others are seeking a more positive community where learning and success are encouraged.
Do you accept students with IEPs (Individual Educational Program), 504 Plans, or other accommodation plans?
Tallulah Falls School does not recognize IEPs or 504's as a part of our academic program. However, it is sometimes the case that our small class sizes eliminate the need for accommodations. Students with prior academic/behavioral accommodations interested in applying to TFS will need to submit a copy of their IEP/504's with their application for review to determine if TFS can help the student realize their educational goals.

Doest TFS accept students with behavioral or discipline problems?
While every student is capable of making bad choices during their life, TFS is not equipped to provide the structure necessary to accommodate students with consistent patterns of behavioral problems.

Please describe the academic program.
Our classes are college preparatory. We believe maintaining smaller classes is critical to learning and success. Our classes also follow a traditional class schedule where students are enrolled in the same academic courses for the entire school year. This schedule provides a more in-depth exploration of each subject. Upper school students may elect to take Advanced Placement courses. Junior and senior level students may elect to take dual-enrollment classes on the TFS campus to earn both high school and college class credit.
What types of technology are utilized in the classroom?
While preparing students for success on a college campus, our goal is to integrate technology into the learning process of our classrooms. As educational technology evolves, Tallulah Falls School strives to stay abreast of the latest initiatives to maintain a technologically robust program. Classrooms are equipped with smart-board technology and all students are issued a Google Chromebook. Virtual reality technology creates interactive, hands-on experiences that allow for understanding on many levels. TFS is proud to offer ZSpace labs and VR headsets. We also have a Mac computer lab in the Upper School and Middle School. Our science labs are equipped with the same technology students will encounter in college. Additionally, students also have access to the Galileo research database that is used by most colleges and universities in the state of Georgia.

What percentage of TFS graduates are accepted into college?
Each year 100 percent of the graduates at TFS are accepted into colleges and universities across the country. Our graduates are consistently recognized for their outstanding academic achievement and the ability to be successful at the collegiate level.

How do I arrange a visit?
To arrange a visit to the school, contact the Office of Admissions at (706) 754-0400 or e-mail admissions@tallulahfalls.org to set up a date/time for your visit. Also, students may benefit from shadowing a current student to experience what it is like to be part of the Tallulah Falls School family.
What is the application process for domestic students?
You can apply by pressing any "Apply Now" button that you see on our website.

What information is required to be considered for admission?
1. An official school transcript including a record of discipline and attendance.
2. This year's course of study with current grades and/or progress report.
3. Recommendations from Principal, English and Math teachers (included in the online application).
4. Standardized Test Scores.
5. Interview with the Admissions Office. You will be contacted by the Admissions Office to schedule an appointment.
When will I be notified of the Admissions decision?
After the required application materials have been received, the Admissions Committee will review the application and make a decision regarding admission by the published deadlines.

My child is on the waitlist, what happens next?
At TFS, we may not always have space for all qualified applicants. Therefore, we may have to place some students on the waitlist. If your student is on the waitlist, it is important to keep the lines of communication open. You will be notified as spaces become available. If you decide to enroll your child at another school, please contact us so that we can remove his or her name from the waitlist.

My child has been accepted, what is the next step?
Once you receive the acceptance letter via email, if you are applying for financial aid, you may begin your application by visiting FACTS. If you are not applying for financial aid, a link to complete the online enrollment packet will be sent to you with further instructions.
What costs are included in tuition?
Classes

Books

Room and board (boarding students)

Meals (lunch - all students, breakfast and lunch - boarding students)

Google Chromebooks (for use during the school year)

Laundry service (boarding students)

Some weekend activities
What costs are not included in tuition?
School and P.E. uniforms (approximately $500 - $700 in the first year)

Transportation not associated with school activities

Elective weekend activities

Personal supplies for school or dormitory

Medical expenses

Mandatory educational trips
What is it like to live on campus?
Living in the dormitories enhances the academic and personal development of students by providing daily structure and helping to establish good life habits. Students develop deeper relationships by living and growing together in the dorms. Below is an example of a typical school day for a boarding student at TFS.
| | |
| --- | --- |
| 6:30 AM | Wake Up |
| 7 AM | Breakfast |
| 7:45-8:15 AM | Optional Tutorial in the Upper School classrooms with teachers. Study Hall is built into the class day |
| 8 AM | Middle School Day Starts |
| 8:15 AM | Upper School Day Starts |
| 3 PM | Middle School Day Ends |
| 3:15-3:45 PM | Optional Tutorial in the Upper School classrooms with teachers. |
| 4 PM | Free Time/Athletic Practice/Club Meetings |
| 6 PM | Dinner |
| 7 PM | Recreational Time/Free Time in Dorms |
| 8 PM | Mandatory Study Time |
| 10 PM | Lights Out for Middle School Students |
| 11 PM | Lights Out for Upper School Students |
| Midnight | Lights Out for Seniors |
A work program in the dormitories is designed to help students learn how they can contribute to the campus community through service to others.
What activities are available for students?
The majority of students at TFS are involved in extracurricular activities. We believe students gain important life skills such as leadership, teamwork, and personal achievement by being involved in athletics, fine arts, clubs, and weekend activities.

Can day students participate in weekend activities?
All students are encouraged to participate in weekend activities. Upper School students and Middle School students must first contact the Boarding Office to register for the scheduled weekend activities.

What do I wear?
Students are required to wear uniforms during the academic day. These uniforms are purchased through FlynnO'Hara Uniforms online or via a location in the Atlanta area. FlynnO'Hara Uniforms will also visit TFS campus during the summer months. After school, students may wear casual clothes on campus provided they meet school dress code requirements.

What transportation is available?
The school provides morning and afternoon shuttle transportation for day students for a nominal fee. For open weekends and breaks, the school operates a shuttle to the Atlanta Hartsfield-Jackson International Airport and a pick-up/drop-off rideshare location in Atlanta for an additional fee.
How many international students attend TFS?
Tallulah Falls School enrolls approximately 80-90 international students each year. Typically, there are students enrolled from many different countries across the globe.
What is the Admissions process for international applicants?
Completed Application- the application may be accessed on the TFS website.

Recommendation Forms- Principal/Guidance Counselor, math teacher, English teacher (accessed via the online application)

Academic Transcripts- class grades for at least two years translated in English

Test Scores- TOEFL, TOEFL Junior, SSAT, IELTS, iTEP, SLATE or Duolingo. Tallulah Falls TOEFL code is 7539

Admission Interviews- (completed via video call) The Admissions Department will schedule an interview after the required forms are submitted. Following the first interview, some candidates will be invited to a final interview with the Dean of Enrollment Management and the Director of Financial Aid.
What testing is required for international applications?
International students are required to take one of the following tests: TOEFL, TOEFL Junior, IELTS, iTEP, SSAT, or SLATE or Duolingo. The purpose of these tests is to measure a student's ability to be successful in classes taught in English.
How do I obtain an I-20?
After the student has been accepted by the Admissions Committee, the following should be submitted to issue the I-20:
Signed enrollment contract

Payment of non-refundable tuition deposit (if necessary)

Medical paperwork required by TFS

Bank document verifying funds available for tuition and fees

A copy of the student's passport
Once I have the I-20, how do I apply for my visa?
Contact your local U.S. Embassy to schedule your interview for your F1 visa. Be sure to pay the I-901 SEVIS fee before your appointment.
What is the closest airport to the school?
Atlanta Hartsfield-Jackson International Airport or the Greenville-Spartanburg International Airport
Where do international students stay during school breaks?
Tallulah Falls School schedules several breaks throughout the year so students may experience other aspects of American culture.
During Fall break, Thanksgiving, Christmas, Winter break, and Spring break students are required to leave campus.
Parents are responsible for making arrangements and must submit an itinerary before the start of classes. There are several options for breaks:
Return to home country to spend time with family or have their family visit with them in the U.S.

Stay with the family of another TFS student (arranged by student/parent).

Stay with an adult authorized by the parents.
Tallulah Falls School will only release students to stay with adults who have been approved by the student parents.
How do I provide spending money for my boarding student?
You may provide your child a bank card for accessing money through an ATM on campus, or you may wire transfer money to their school account.
How can a parent communicate with their boarding student while at Tallulah Falls School?
Students are issued a Google Chromebook, an email account, and WiFi is available across campus. There are also phones in the dormitories. Additionally, students are allowed to have cellular phones except during the class day, study hall, and after lights out.