TFS

JV & C-Team Volleyball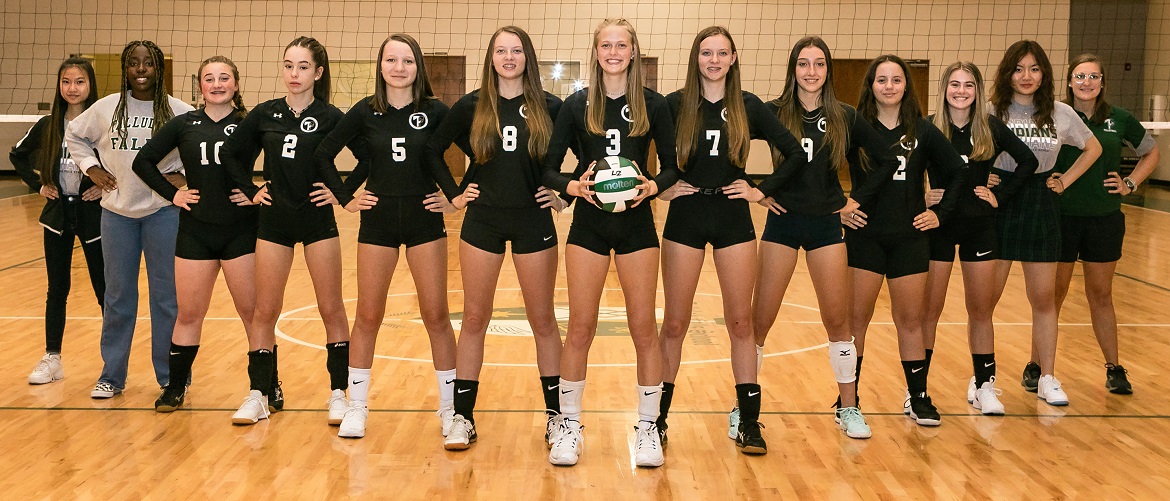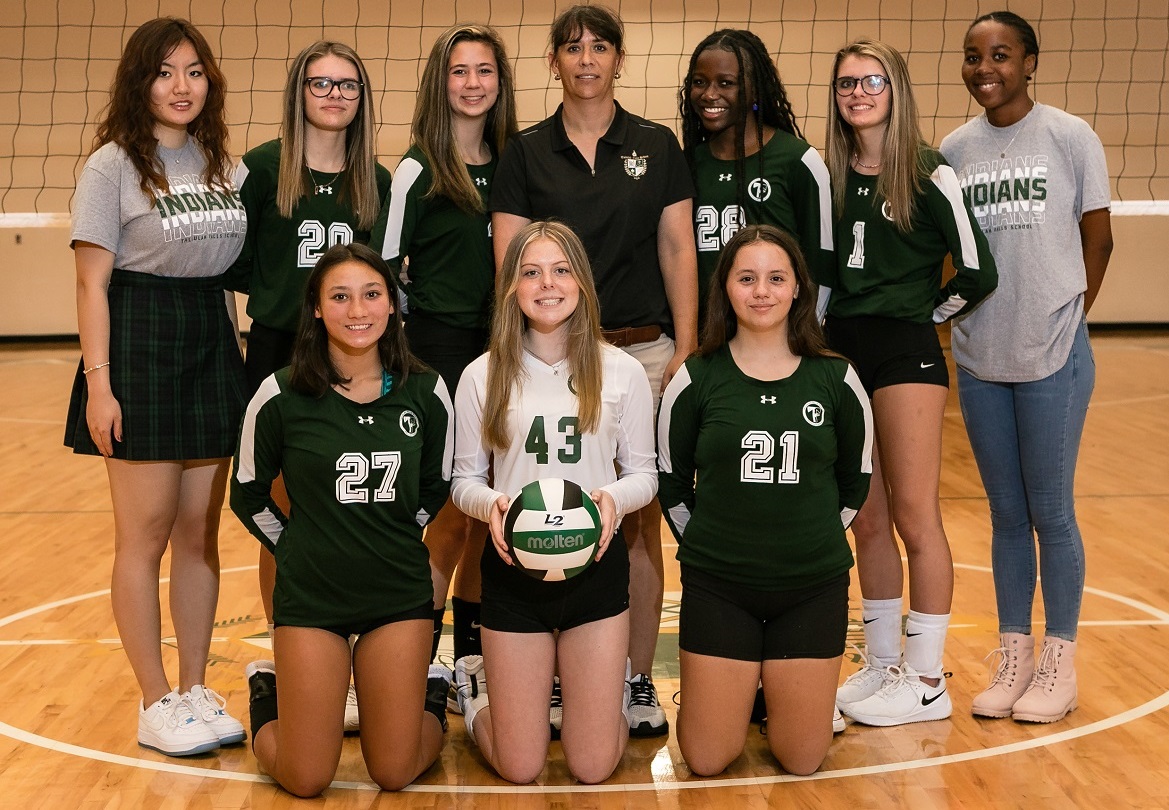 RECORD
JV: 17-10 (4-2 in Area)
C-Team: 4-8
| # | NAME | GRADE | HOMETOWN |
| --- | --- | --- | --- |
| 10 | Kyndal Anderson | SO | Mt. Airy, GA |
| 3 | Claire Kelly | SO | Demorest, GA |
| 9 | Sophia Rueda | JR | Spain |
| 2 | Elsa Sanchez | JR | Spain |
| 12 | Julia Smith | FR | Demorest, GA |
| 6 | Chesney Tanksley | FR | Clarkesville, GA |
| 5 | Reese Wilson | SO | Alto, GA |
| 7 | Ashlyn Yaskiewicz | SO | Sky Valley, NC |
| 8 | Skylyn Yaskiewicz | SO | Sky Valley, NC |
| MGR | ChiChi Nwachukwu | SO | Marietta, GA |
| MGR | Susie Sun | SO | Cornelia, GA |
| MGR | Linda Wang | JR | China |
| MGR | Lois Ibeh | JR | Marietta, GA |
| | | | |
| --- | --- | --- | --- |
| # | NAME | GRADE | HOMETOWN |
| 5 | Karagan Branson | FR | Alto, GA |
| 1 | Gemma Farris | FR | Clayton, GA |
| 20 | Jaylan Garrison | SO | Cornelia, GA |
| 22 | Josie Garrison | SO | Cornelia, GA |
| 26 | Rebecca Heyworth | FR | Ft. Lauderdale, FL |
| 28 | Jace Ibemere | FR | Decatur, GA |
| 43 | Allie Phasavang | SO | Clarkesville, GA |
| 4 | Caroline Smith | FR | Cleveland, GA |
| 21 | Julia Smith | FR | Demorest, GA |
| 6 | Lizzy Wanner | FR | Toccoa, GA |
| MGR | Yixuan "Linda" Wang | JR | China |
| MGR | Lois Ibeh | JR | Marietta, GA |
FACILITIES
The junior varsity volleyball program plays home games in the Student Activity Center, which is located on the Middle School campus.
LINKS
Order Team & Individual Photos
COACHES
Danielle Smith - Head JV Coach
danielle.smith@tallulahfalls.org
Danielle Smith enters her first year as the JV & Freshman volleyball coach at TFS in 2021. She's coached multiple sports at Monroe Area High School for four years at the JV & varsity levels. That includes a season of volleyball, three seasons of softball, two seasons of basketball, and three seasons of soccer. Smith graduated from Athens Christian School, got her undergraduate degree from UGA, and went to Liberty for her MEd. Smith and her husband Blaine live in Mt. Airy, and she is teaching biology as well as coaching volleyball and track and field at TFS. Smith's first year as coach in 2021 saw the JV team go 17-10.
Jo Kimbrel - Head C-Team Team Coach
jo.kimbrel@tallulahfalls.org
New to the TFS Athletic team in 2021 is Jo Kimbrel. She is entering into her second season in volleyball. For the past 9 years, she has coached high school softball and various ages of girls basketball at Deerfield-Windsor School. In 2018-2019, Kimbrel coached the All-Star GISA team. After high school, she played basketball at Clayton State University for two years. Kimbrel's first season in 2021 saw the C-Team go 4-8 overall.