RECORD
12-9 (3-3 in AREA)
JUNIOR VARSITY
| # | NAME | GRADE | HOMETOWN |
| --- | --- | --- | --- |
| 10 | Kyndal Anderson | FR | Mt. Airy, GA |
| 12 | Carol Kate Dunlap | SO | Demorest, GA |
| 8 | Marissa Gergeni | JR | Clayton, GA |
| 11 | Layne Kafsky | SO | Clarkesville, GA |
| 3 | Chloe Kahwach | SO | Cleveland, GA |
| 7 | Claire Kelly | FR | Demorest, GA |
| 9 | Cristina Rodenas | SO | Madrid, Spain |
| 6 | Julianne Shirley | FR | Clarkesville, GA |
| 42 | Reese Wilson | FR | Alto, GA |
| MGR | Tanisha Seymour | SO | Nassau, Bahamas |
| MGR | ChiChi Nwachukwu | FR | Woodstock, GA |
| | | | |
| --- | --- | --- | --- |
| # | NAME | GRADE | HOMETOWN |
| 10 | Kyndal Anderson | FR | Mt. Airy, GA |
| 21 | Jaylan Garrison | FR | Cornelia, GA |
| 20 | Josie Garrison | FR | Cornelia, GA |
| 6 | Rebecca Heyworth | FR | Fort Lauderdale, FL |
| 2 | Allie Phasavang | FR | Clarkesville, GA |
| 42 | Reese Wilson | FR | Alto, GA |
| 28 | Ashlyn Yaskiewicz | FR | Highlands, NC |
| 27 | Skylyn Yaskiewicz | FR | Highlands, NC |
| MGR | Tanisha Seymour | SO | Nassau, Bahamas |
| MGR | ChiChi Nwachukwu | FR | Woodstock, GA |
FACILITIES
The junior varsity volleyball program plays home games in the Student Activity Center, which is located on the Middle School campus.
LINKS
COACHES
Matt Crotta - Head Coach
matt.crotta@tallulahfalls.org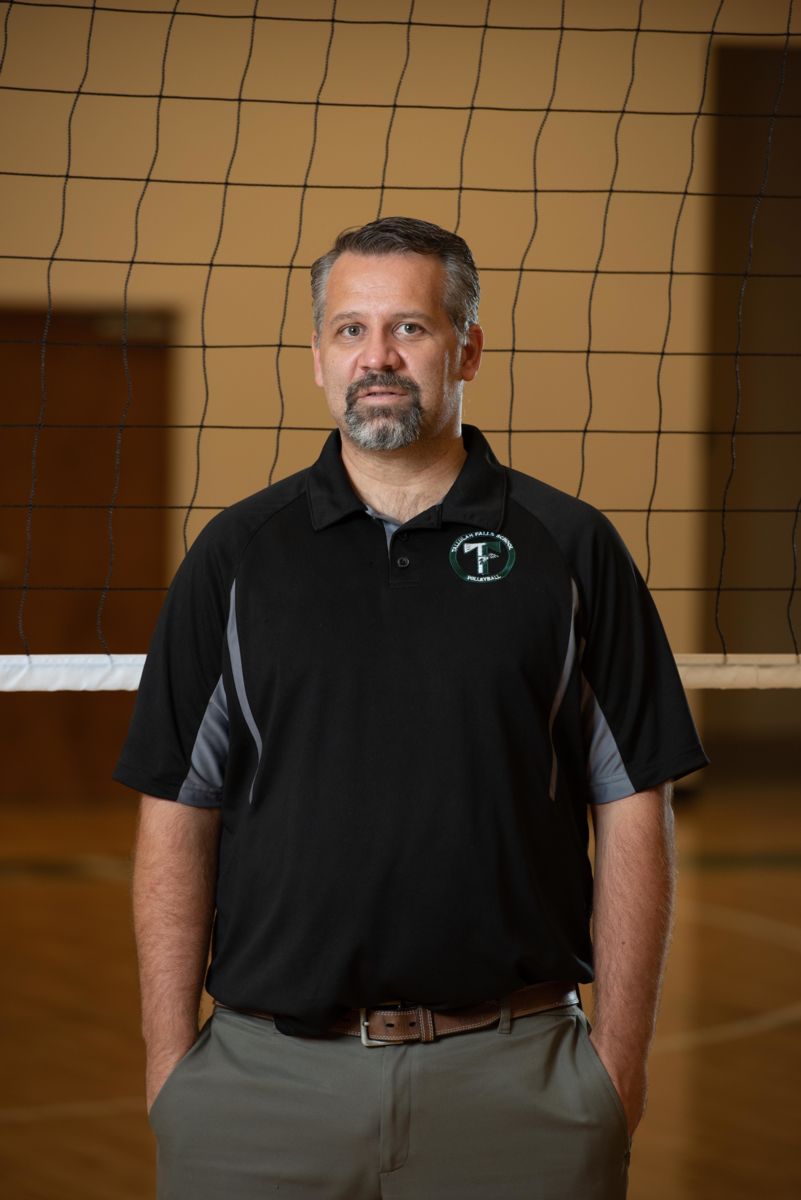 Matt Crotta currently serves as an Upper School Spanish teacher as well as the Head Junior Varsity Volleyball Coach, Assistant Boys' Varsity Basketball Coach, and Assistant Boys' Varsity Golf Coach. Coach Crotta brings 40 seasons of coaching experience to Tallulah Falls Athletics in his second year with the program. In 2020, he led the JV team to a 12-9 overall record. He spent the previous 13 years within the New England Preparatory School Athletic Council (NEPSAC) as head coach for various levels of lacrosse, soccer, basketball, and tennis. In 2007 and 2008, Coach Crotta assisted in coaching the Hudson Valley Hawks in the National Professional Basketball League in which the Hawks won the 2007 championship. In his spare time, Coach Crotta travels to various Spanish speaking countries, contributes to local community outreaches, and spends time with his wife Veronica, his four children, and his dog, Landon.