RECORD
A Team: 7-8 (3-3 in Area) // B Team: 3-6-3
ROSTER
| # | NAME | GRADE | HOMETOWN |
| --- | --- | --- | --- |
| 4 | Rebecca Heyl | 7 | Toccoa, GA |
| 5 | Karagan Branson | 8 | Alto, GA |
| 6 | Chesney Tanksley | 8 | Mt. Airy, GA |
| 7 | Caroline Smith | 8 | Cleveland, GA |
| 8 | Emma Barron | 8 | Clarkesville, GA |
| 15 | Gemma Farris | 8 | Clarkesville, GA |
| 20 | Julia Smith | 8 | Demorest, GA |
| 9 | Mia Hamon | 8 | Mt. Airy, GA |
| # | NAME | GRADE | HOMETOWN |
| --- | --- | --- | --- |
| 1 | Lorelai Anders | 6 | Clayton, GA |
| 2 | Courtney Bard | 6 | Clarkesville, GA |
| 5 | Karagan Branson | 8 | Alto, GA |
| 8 | Emma Barron | 8 | Clarkesville, GA |
| 10 | Ryleigh Wilson | 6 | Alto, GA |
| 12 | Isla Wagner | 6 | Sautee, GA |
| 16 | Gracey Ash | 6 | Clarkesville, GA |
| 17 | Shelby Whisnant | 6 | Toccoa, GA |
| 18 | Brooklyn Reed | 8 | Mt. Airy, GA |
| 22 | Caylin Tucker | 6 | Demorest, GA |
| 30 | Rebecca Heyl | 7 | Toccoa, GA |
FACILITIES
The middle school volleyball program plays home games in the Student Activity Center, which is located on the Middle School campus.
LINKS
COACHES
Whittney LaHayne - Head Coach
whittney.lahayne@tallulahfalls.org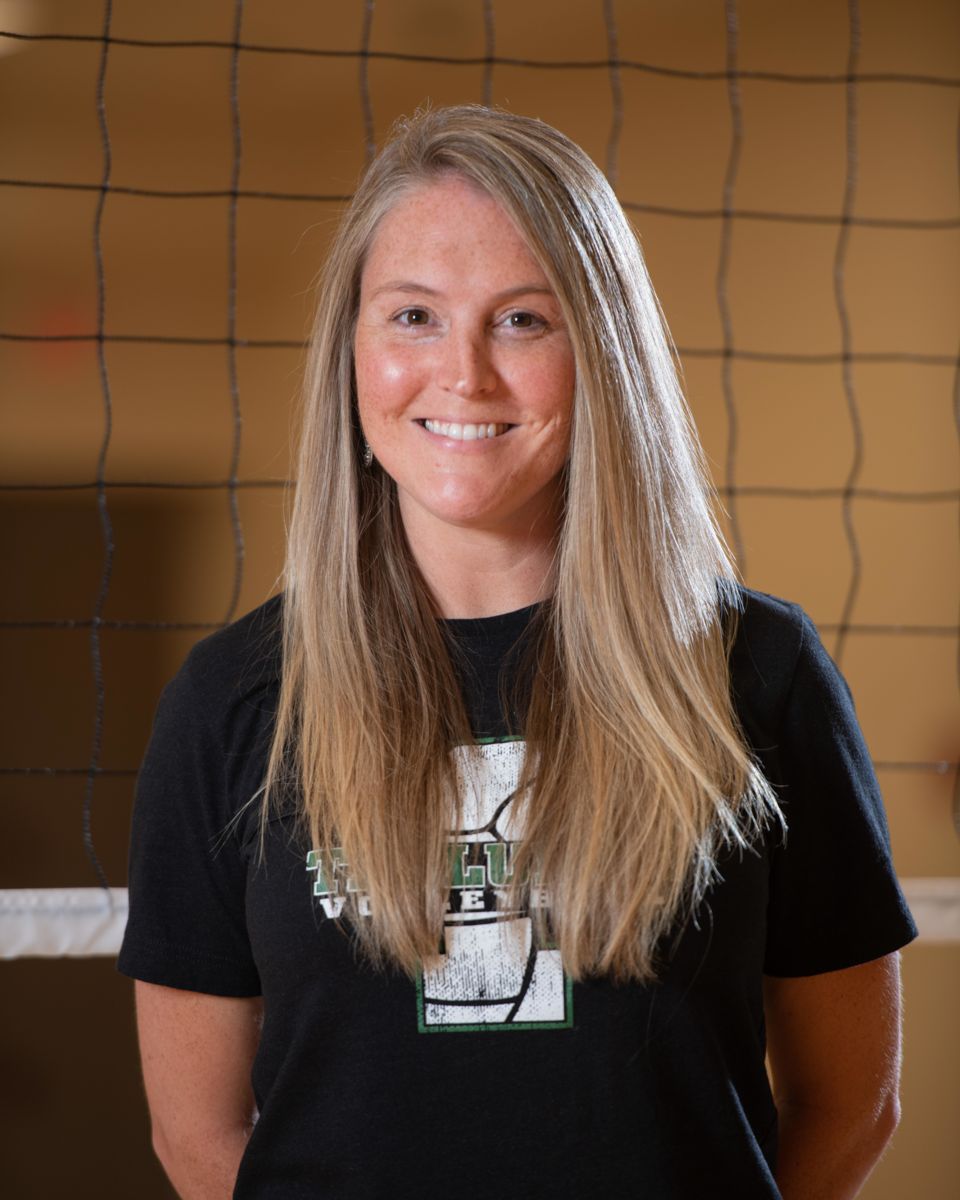 Whittney Lewallen LaHayne teaches History at the Upper School at Tallulah Falls School. She enters her third year at the school this fall. She graduated from Piedmont College with a Bachelor's Degree in Broad Field Social Science with a minor in History and a Master's Degree in Secondary Education with a minor in History. Whittney played volleyball throughout her high school career and continued into college. She helped Habersham County Schools start their middle school volleyball team back in the early to mid-2000s, by assistant coaching and teaching some of the current staff about the sport. In addition, she helped the Banks County Recreation Department start the sport of volleyball at their facility just a few years back and coached for two seasons. Most recently, Whittney coached the Tallulah Falls Junior Varsity team in 2018 and the season ended with a record of 18-5. Last fall (2019) she switched roles to the TFS Middle School where she led the team in one of their most productive seasons, ending the season with a 4th-place area finish. The 2020 season saw the A-Team go 7-8, while the B-Team went 3-6-3.
---
Hannah Satterfield - Assistant Coach
hannah.satterfield@tallulahfalls.org