RECORD
30-15 (12-0 IN AREA)
Area 8-A Champions
1A State Sweet 16
#4 State Ranking (MaxPreps)
#4 State Ranking (Score Atlanta)
*previously #1-ranked
| # | NAME | GRADE | HOMETOWN |
| --- | --- | --- | --- |
| 1 | Kate Gary | SO | Demorest, GA |
| 3 | Claire Kelly | SR | Demorest, GA |
| 4 | Rebecca Heyl | SO | Clarkesville, GA |
| 5/11 | Dunja Vukelic | FR | Serbia |
| 6 | Julianne Shirley | SR | Clarkesville, GA |
| 10 | Chesney Tanksley | JR | Clarkesville, GA |
| 12 | Katarina Foskey | SR | Clayton, GA |
| 16 | Ashlyn Yaskiewicz | SR | Sky Valley, GA |
| 18 | Iva Ristic | SR | Serbia |
| 19 | Skylyn Yaskiewicz | SR | Sky Valley, GA |
| 24 | Addy McCoy | SR | Cornelia, GA |
| 41 | Julia Smith | JR | Demorest, GA |
| MGR | Emilee Jones | SR | Clarkesville, GA |
STATE CHAMPIONS: 2022
FINAL 4: 2022
ELITE 8: 2022
SWEET 16: 2018 • 2020 • 2021 • 2022 • 2023
State Playoffs: 2015 • 2016 • 2017 • 2018 • 2019 • 2020 • 2021 • 2022 • 2023
Area Champions: 2022 • 2023
Area/Region Runner-Up: 2018 • 2019 • 2020 • 2021
NEXT LEVEL INDIANS
Abby Carlan ('21) - Truett McConnell University
Katy Corbett ('21) - Mercer University (Beach Volleyball)
Nancy Fisher ('22) - Toccoa Falls College
Sarah Jennings ('23) - Covenant College
Kitty Rodenas ('23) - Calumet College of St. Joseph
Alba Romanos Gracia ('22) - Ventura College (Beach & Indoor Volleyball)
The varsity volleyball program plays home games in the Student Activity Center, which is located on the Middle School campus.
LINKS
Order Team & Individual Photos
COACHES
Matt Heyl - Head Coach
matt.heyl@tallulahfalls.org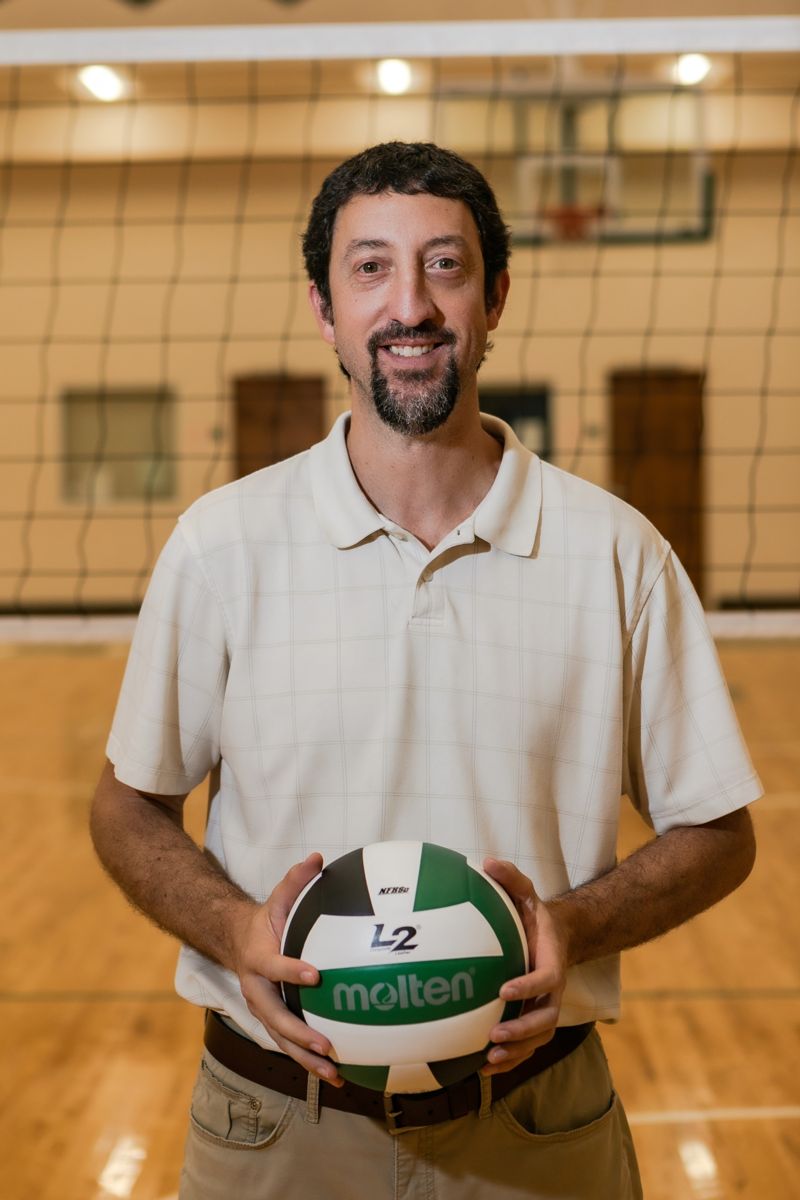 Matt Heyl just finished his 6th season as head coach (160-91) of the Lady Indians volleyball program. In 2022, Heyl led the Lady Indians a GHSA State Championship in Class 1A, as the program set school records in wins (35), win percentage (.761), set wins (84), win streak (10), wins against ranked opponents (8), and best ranking (#1). The historic season included the first-ever Area Championship and first-ever trip past the Sweet 16, and early in the season coach Heyl eclipsed 100 career wins. The follow-up in 2023 included 30 wins, a second straight Area Championship, Sweet 16 run, a #1 ranking, a new win streak record of 13, and beating 6 state-ranking opponents. Since Heyl took over the program in 2018, TFS has made state all six years and five times advancing to the Sweet 16 or further. He is the winningest volleyball coach in school history. Heyl was named Area 8-A Coach of the Year in 2022 and 2023, and has been with TFS for 15 years, serving as a math teacher at the Upper School. He has coached volleyball for over 25 years at multiple levels, including at the Division-II level in Sweden. He has coached six TFS players that have gone to play college volleyball, both beach and indoor. His own playing career spans over 27 years, with much success in beach volleyball. While in college, he qualified for a professional beach tour along the east coast, and while playing indoor in Florida, was twice on a team that was ranked #1 twice and qualified for two national tournaments. Heyl has five children.
Matt Heyl Coaching Record at TFS
YEAR
W-L
ACCOMPLISHMENTS
2018
31-18
State Sweet 16, Area RU, #10 State Ranking
2019
22-20
State Rnd 1, Area RU, #7 State Ranking
2020
19-15
State Sweet 16, Area RU
2021
32-12
State Sweet 16, Area RU
2022
35-11
State Champions, Area Champions, #1 State Ranking
2023
30-15
State Sweet 16, Area Champions, #1 State Ranking
TOT
160-91

State Championship, 6 State Playoffs,
2 Area Titles, 4 Area RU, 4 State-Ranked Teams
---
Rebekah Jennings - Assistant Coach
rebekah.jennings@tallulahfalls.org