GIRLS
| | | |
| --- | --- | --- |
| NAME | GRADE | HOMETOWN |
| Mary Kate Ball | 6 | Tiger, GA |
| Gracie Gunter | 7 | Cornelia, GA |
| Delaney Johnson | 8 | Toccoa, GA |
| LB Kafsky | 8 | Clarkesville, GA |
| Gabby Oliver | 6 | Franklin, NC |
| Ida Patterson | 7 | Clarkesville, GA |
| Megan Prince | 8 | Rabun Gap, GA |
| Rose Restino | 8 | Lakemont, GA |
| Ca'Rin Swinton | 7 | Toccoa, GA |
| Linda White | 7 | Toccoa, GA |
BOYS
| | | |
| --- | --- | --- |
| NAME | GRADE | HOMETOWN |
| Ryan Anderson | 8 | Clarkesville, GA |
| AJ Dills | 7 | Sautee Nacoochee, GA |
| Wyatt Fountain | 8 | Clayton, GA |
| Brody Irvin | 7 | Clarkesville, GA |
| Dylan Johnson | 6 | Toccoa, GA |
| Caleb Kelly | 7 | Demorest, GA |
| Cody Loonubon | 8 | Demorest, GA |
| Brian Neely | 8 | Nassau, Bahamas |
| William NeSmith | 8 | Cornelia, GA |
| James Hawk Oliver | 8 | Franklin, NC |
| Hudson Penland | 7 | Demorest, GA |
| Teagan Penland | 8 | Demorest, GA |
| Ethan Phasavang | 7 | Clarkesville, GA |
| Gavin Simmons | 8 | Toccoa, GA |
| Ethan Williams | 8 | Cornelia, GA |
| Lucas Woodland | 7 | Martin, GA |
| Sebastian York | 6 | Toccoa, GA |
HISTORY
Boys Tri-State Champions: 2023 · 2022 · 2019 · 2018 · 2017 · 2016 · 2015 · 2014 · 2013 · 2012 · 2011
Girls Tri-State Champions: 2022 · 2021 · 2019 · 2018 · 2016 · 2015 · 2014 · 2013 · 2012 · 2011
FACILITIES
Track & field programs have a practice facility at the Amick Athletic Field on the Upper School campus. The practice facility has a 120-meter 8-lane straightaway track, multi-lane jumps pit, six-shot put rings, discus cage, four discus circles, and a newly-renovated field house.
LINKS
Order Team & Individual Photos
COACHES
Scott Neal – Head Coach
scott.neal@tallulahfalls.org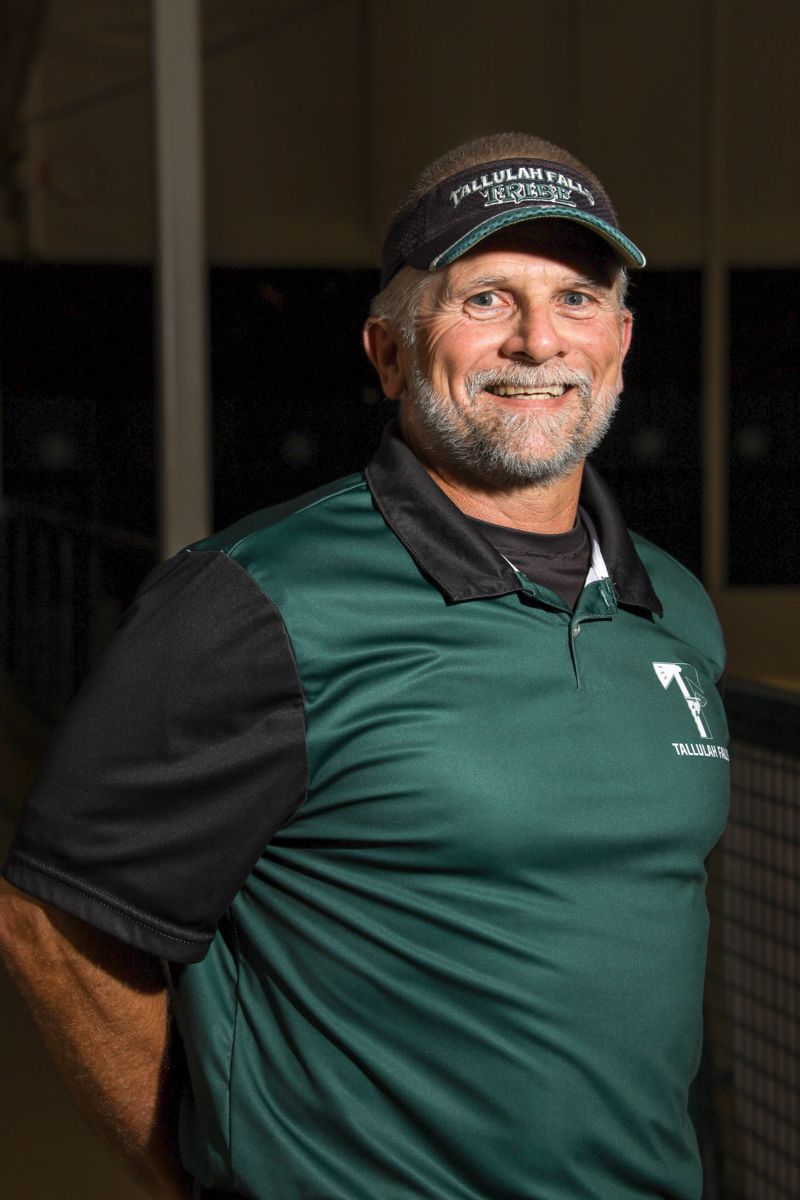 Coach Neal begins his 39th year of coaching in 2022, 36th year in education as a teacher or administrator, and 24th year at TFS. Coach Neal leads the TFS athletic program and is the head coach of the girls and boys middle school and high school cross country and track & field teams. Scott is a founding member and representative of the Georgia Track & Field and Cross Country Coaches Association, member of the GACA, GADA, NIAAA, USATF, GATFXCCA, USTFCCCA, and NSCA, and has been a USATF Level I instructor. Coach Neal is a Certified Strength & Conditioning Specialist with the National Strength and Conditioning Association and has the USATF Level II certificate in four different categories. In spare time and on breaks, Coach Neal likes traveling to national parks, outdoor adventures, biking, hiking, reading about performance training, and spending time with his wife Dianna and two dogs, Regal and Tink.