GHSA State: Girls 10th | Boys 25th
GIRLS
| | | |
| --- | --- | --- |
| NAME | GRADE | HOMETOWN |
| Sandra Badia Cester | SR | Zaragoza, Spain |
| Sara Bailey | SO | Winston-Salem, NC |
| Stasa Beratovic | SR | Podgorica, Montenegro |
| Tahj Charlton | JR | Freeport, Bahamas |
| Penny Damron | FR | Tiger, GA |
| Briana Davidson (JV) | JR | Cornelia, GA |
| Jovanna Dermanovic | SO | Novi Sad, Serbia |
| Ana Harris | JR | Toccoa, GA |
| Jace Ibemere | SO | Decatur, GA |
| Serenity Miracle | JR | Royston, GA |
| Molly Mitchell | JR | Toccoa, GA |
| Kailyn Neal | SR | Flowery Branch, GA |
| ChiChi Nwachukwu | JR | Woodstock, GA |
| Meredith Orr | FR | Toccoa, GA |
| Pola Pilicka (JV) | JR | Poland |
| Dani Prince | JR | Rabun Gap, GA |
| Lucia Rajkovic (MGR) | JR | Podgorica, Montenegro |
| Sofia Rueda Alvarez | SR | Madrid, Spain |
| Julianne Shirley | JR | Clarkesville, GA |
| Olimpia Sterling (JV) | FR | Getxo, Vizcaya, Espana |
| Ellia Tanenbaum | JR | Santa Ana, Costa Rica |
| Ninel Tarasova | SR | Zaporizhzhia, Ukraine |
| Chesnique Walker (JV) | SO | Nassau, Bahamas |
| Sarah Wilkinson | FR | Demorest, GA |
BOYS
| | | |
| --- | --- | --- |
| NAME | GRADE | HOMETOWN |
| Ade Akisanya | SO | Harlan, KY |
| Nana Amankwah | SR | Conyers, GA |
| CJ Augustine | JR | Tallulah Falls, GA |
| Walker Bailey | SR | Lula, GA |
| Timothy Beck | SO | Clayton, GA |
| Hayden Bootle (JV) | SO | Abaco, Bahamas |
| Aarington Brown | SR | Lithonia, GA |
| Tyler Brown | JR | Lithonia, GA |
| Reilly Chatman | JR | Toccoa, GA |
| Eli Damron | JR | Tiger, GA |
| Makhi Edgecombe | JR | Nassau, Bahamas |
| Nnamdi Ezunu | JR | Riverdale, GA |
| Alvaro Garcia Breton | SO | Madrid, Spain |
| Milos Ivancevic (JV) | SO | Liman, Novi Sad, Serbia |
| Clay Kafsky | SO | Clarkesville, GA |
| Sam Ketch | JR | Clarkesville, GA |
| Christian Lloyd (JV) | SO | Nassau, Bahamas |
| Dallas Loonubon | SR | Demorest, GA |
| Gonzalo Gallardo Lozano | JR | Madrid, Spain |
| Carter Miller | JR | Clarkesville, GA |
| Blair Moore | JR | Demorest, GA |
| Tizian Scheying | FR | Berlin, Germany |
| Jackson Shadburn | JR | Cornelia, GA |
| Zakhar Valasiuk | JR | Kobrin, Belarus |
| QianFeng William Xu | SO | Shenzhen, China |
Area Champions: 2021 (Boys)
State Top-5: 3rd 2021 (Boys)
BOYS T&F RECORDS · GIRLS T&F RECORDS
NEXT LEVEL INDIANS
Mariam Abdullah ('08) - Winthrop University
Ethan Besier ('16) - Colorado Mesa University
Anna Davis ('18) - Davidson College
James Davis ('16) - Davidson College
Perry Gresham ('18) - Sewanee - University of the South
Masha Grizhebovskaya ('14) - St. Olaf University
Alex Hubbard ('03) - Claflin University
Zakiya Kelly ('04) - Brenau University
George Ketch ('22) - Berry College
Brandon Mbaba ('11) - Georgia Tech
Macy Murdock ('22) - Berry College
Zatrick Pearce ('17) - Augusta University
Evan Prince ('22) - Navy
Simeon Respress ('21) - Anderson University
Valencia Whaley ('02) - Mount Holyoke College
Track & field programs have a practice facility at the Amick Athletic Field on the Upper School campus. The practice facility has a 120-meter 8-lane straightaway track, multi-lane jumps pit, six-shot put rings, discus cage, four discus circles, and a newly-renovated field house.
LINKS
GA Colleges & Universities Recruiting Info
Order Team & Individual Photos
COACHES
Scott Neal – Head Coach
scott.neal@tallulahfalls.org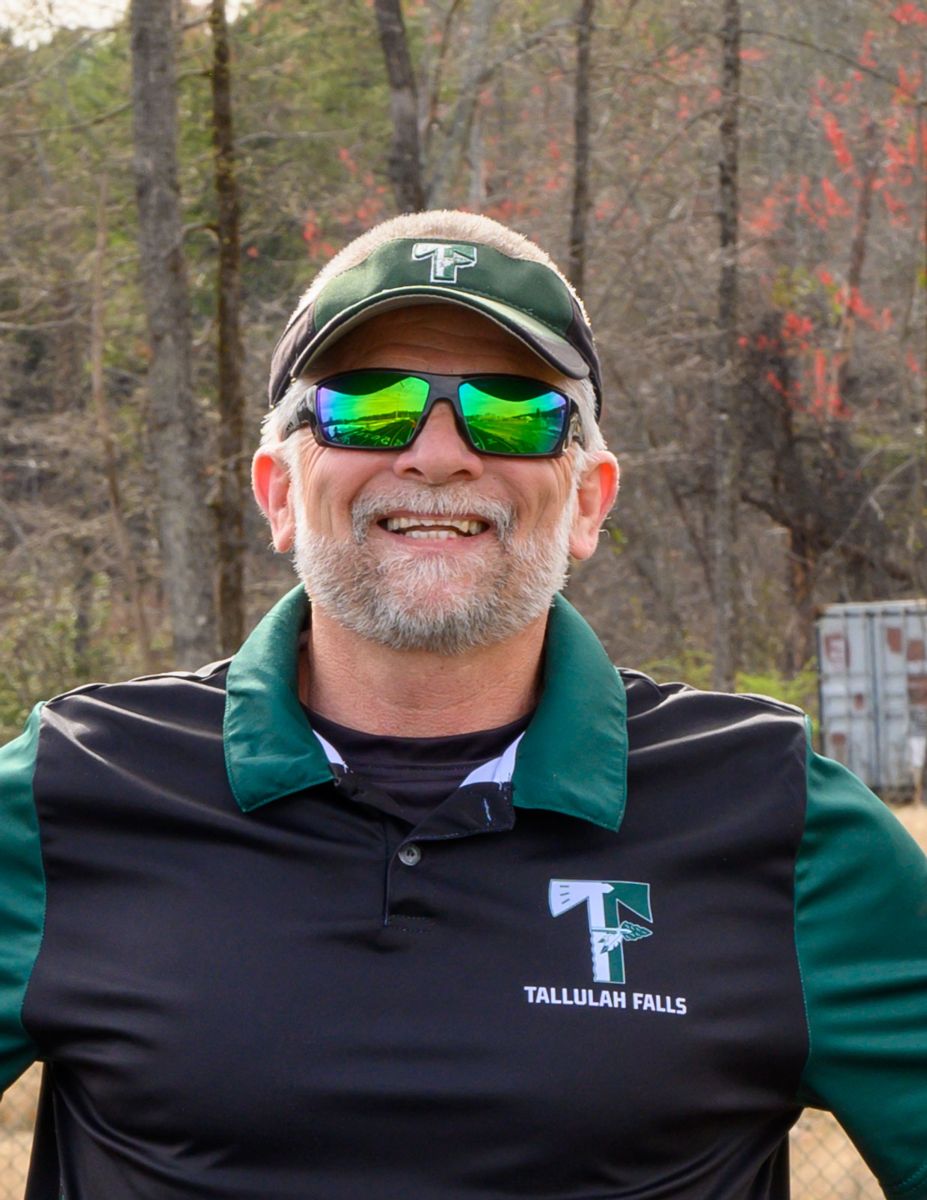 Coach Neal begins his 39th year of coaching in 2022, 36th year in education as a teacher or administrator, and 24th year at TFS. Coach Neal leads the TFS athletic program and is the head coach of the girls and boys middle school and high school cross country and track & field teams. Scott is a founding member and representative of the Georgia Track & Field and Cross Country Coaches Association, member of the GACA, GADA, NIAAA, USATF, GATFXCCA, USTFCCCA, and NSCA, and has been a USATF Level I instructor. Coach Neal is a Certified Strength & Conditioning Specialist with the National Strength and Conditioning Association and has the USATF Level II certificate in four different categories. In spare time and on breaks, Coach Neal likes traveling to national parks, outdoor adventures, biking, hiking, reading about performance training, and spending time with his wife Dianna and two dogs, Regal and Badger.
---
Skip Johnston - Assistant Coach
skip.johnston@tallulahfalls.org
---
Mike Proffitt - Assistant Coach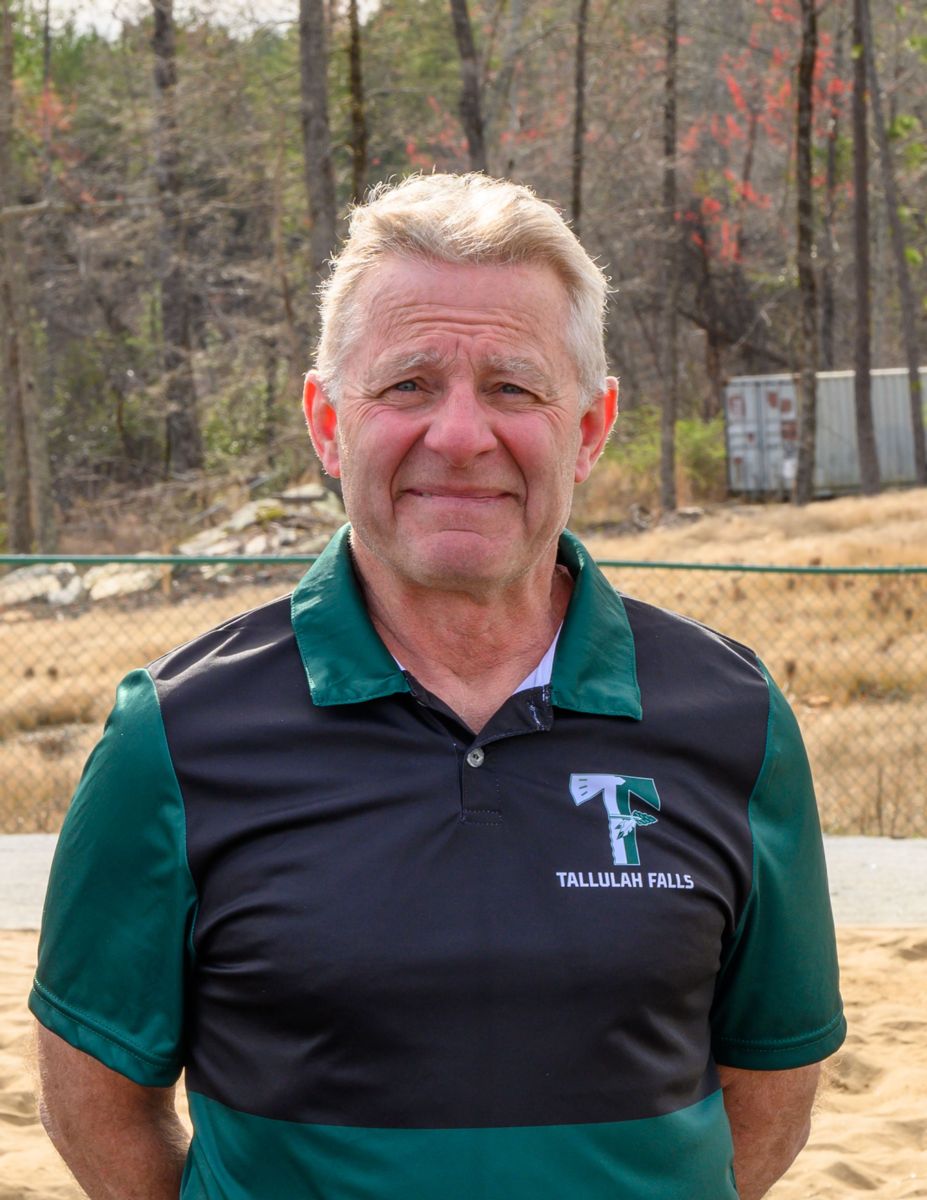 ---
Kari Proffitt - Assistant Coach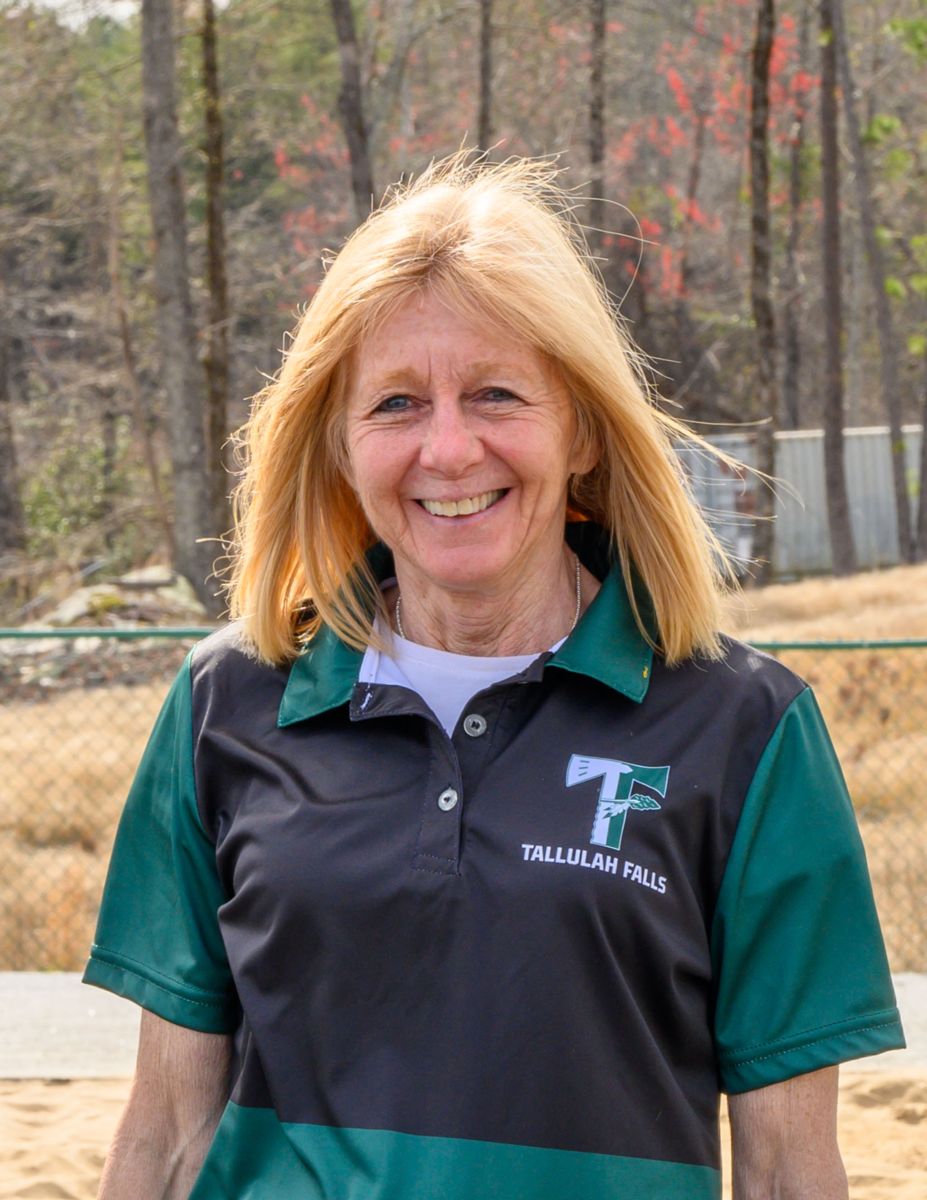 ---
Jacob Balot - Assistant Coach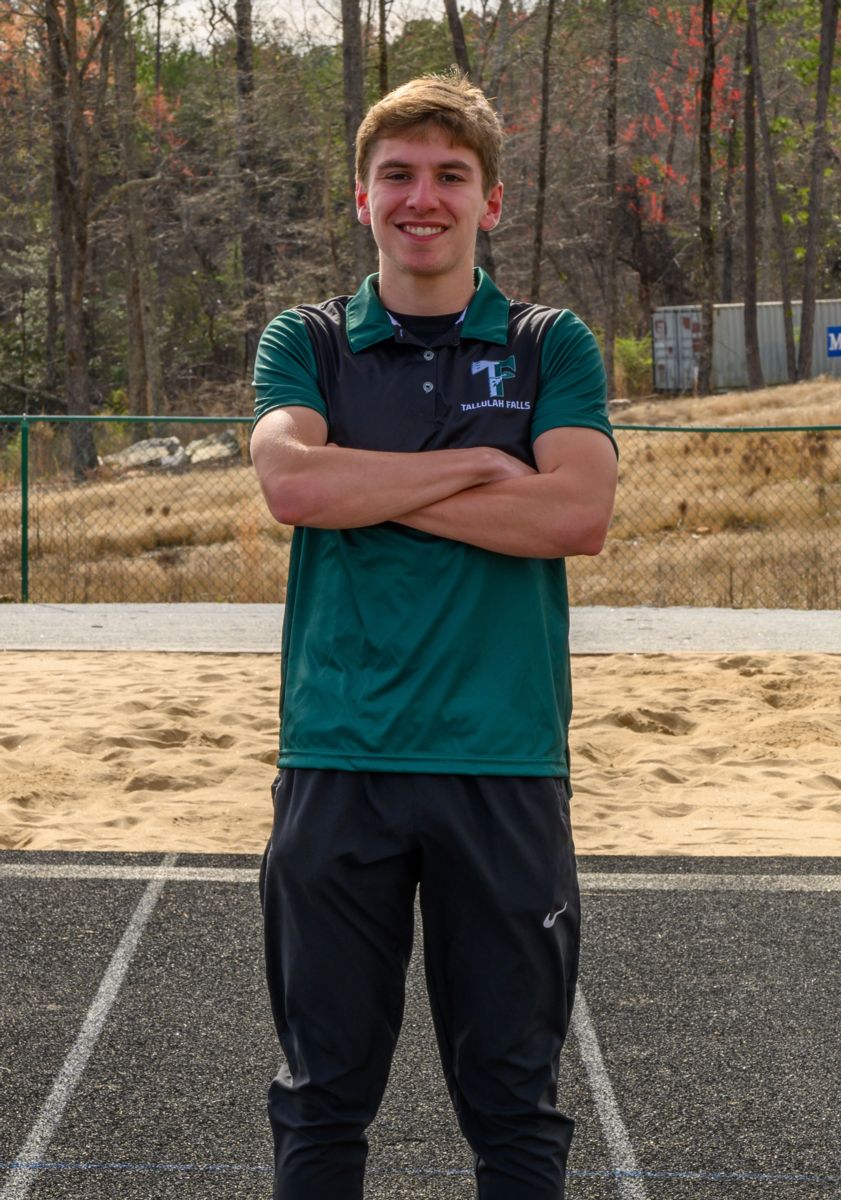 Jacob Balot begins his first year of coaching in 2023 and his first year at Tallulah Falls. Coach Balot is the distance coach of the Tallulah Falls High School and Middle School teams. Jacob is in his senior year at Piedmont University, majoring in Sport and Fitness Administration, and he is a member of the Piedmont University Cross Country and Track and Field team. Coach Balot is a USATF Level 1 Certified Coach.