RECORD
12-13 (6-9)
| # | NAME | GRADE | HOMETOWN |
| --- | --- | --- | --- |
| 14 | Norman Bastian | SR | Nassau, Bahamas |
| 10 | Drew Bates | SR | Clarkesville, GA |
| 21 | Cole Bonitatibus | FR | Hephzibah, GA |
| 9 | Malique Charlton | SR | Freeport, Bahamas |
| 19 | Kylar Clouatre | SR | Toccoa, GA |
| 17 | Zaiden Cox | SO | Freeport, Bahamas |
| 15 | Hutson Eller | JR | Hollywood, FL |
| 18 | Aiden Gragg | SR | Batesville, GA |
| 20 | Danny Grant | FR | Freeport, Bahamas |
| 7 | Aubrey Higgins | SR | Cornelia, GA |
| 34 | David Medina | SR | Oakwood, GA |
| 4 | Jeremy Medina | SO | Oakwood, GA |
| 3 | Joel Miller | SR | Nassau, Bahamas |
| 13 | Frankey Moree | JR | Nassau, Bahamas |
| 6 | Chase Pollock | FR | Toccoa, GA |
| 12 | Tyler Popham | SR | Demorest, GA |
| 5 | Tate Shaw | SR | Baldwin, GA |
| 2 | Caden Walker | SO | Nassau, Bahamas |
| 24 | Kristian Williams | SR | Freeport, Bahamas |
STATE TOURNAMENT: 2021
NEXT LEVEL INDIANS
Andrew Abee ('09) - Tennessee Temple University
Norman Bastian ('22) - Olivet Nazarene University
Chathan Clouatre ('21) - Toccoa Falls College
Lance Good ('09) - Goshen College
Aubrey Higgins ('22) - Berry College
Davis Jennings ('20) - Brevard College
Devon Mayfield ('10) - ABAC Jr College
David Medina ('22) - Mid Atlantic Christian University
Joel Miller ('22) - Brewton-Parker College
FACILITIES
The baseball team plays its games at the Higgins Baseball Complex on the Upper School campus, using the varsity field.
LINKS
Order Team & Individual Photos
COACHES
Justin Pollock - Head Coach
justin.pollock@tallulahfalls.org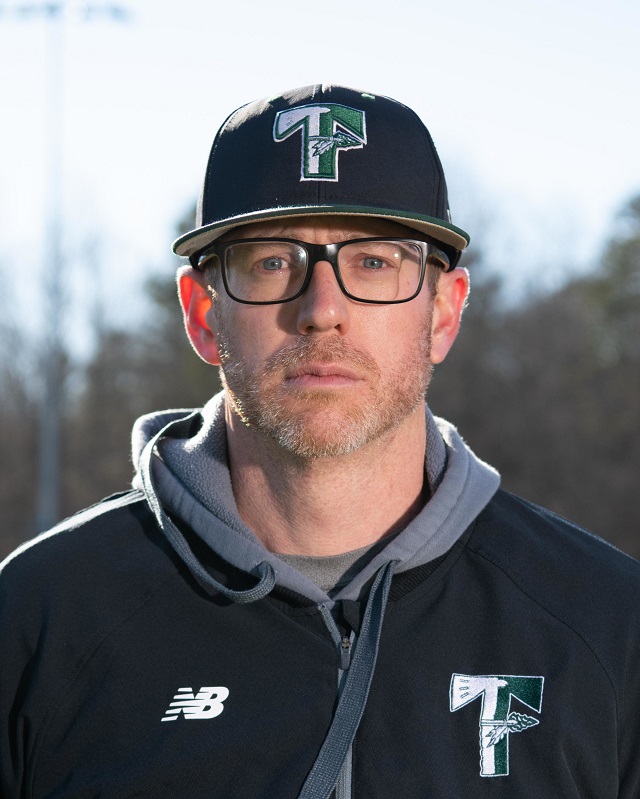 Justin Pollock enters his first season at the helm of the Indians baseball program in 2021. Prior to coming to Tallulah Falls Pollock spent the last 16 seasons coaching at the collegiate level. He has served as the head coach for Toccoa Falls College, Montreat College and as an assistant coach at Southern Wesleyan University. During his time at Toccoa Falls Pollock won 4 NCCAA National Championships and was named NCCAA National Coach of the year 4 times.
---
Dustin Rogers - Assistant Coach
dustin.rogers@tallulahfalls.org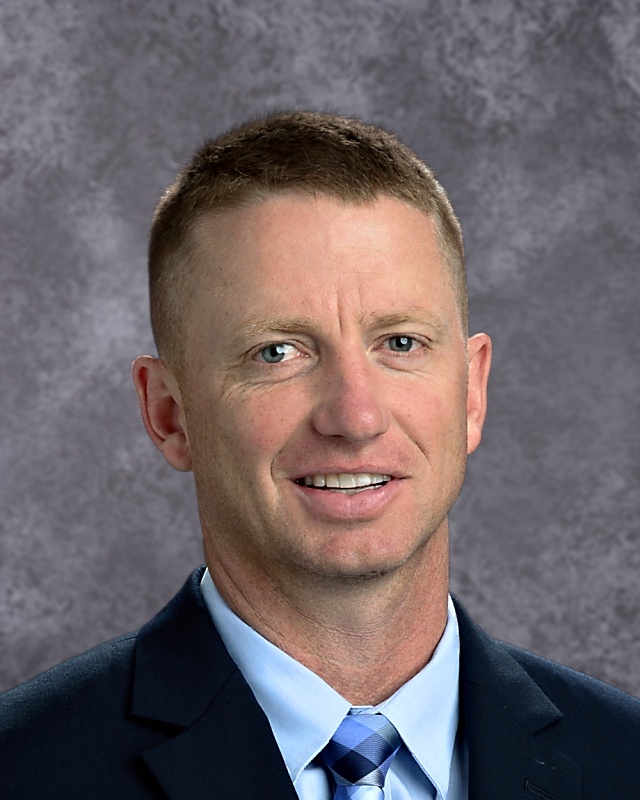 Dustin Rogers has been a baseball enthusiast since he could pick up and support the weight of a bat. He was a 4-year letterman at Rabun County High School where he played catcher and won numerous awards. Rogers has been employed at Tallulah Falls School for 25 years where he has served as a dormitory counselor and currently serves as the Director of Security and Assistant Dean of Students. Rogers coached middle school baseball for one year and has been an assistant varsity coach for the past two years. Amongst many hobbies, Coach Rogers most enjoys visiting baseball parks across America and Canada. To date, he has visited 90 minor league stadiums and 24 major league stadiums.
Kole Rogers - Assistant Coach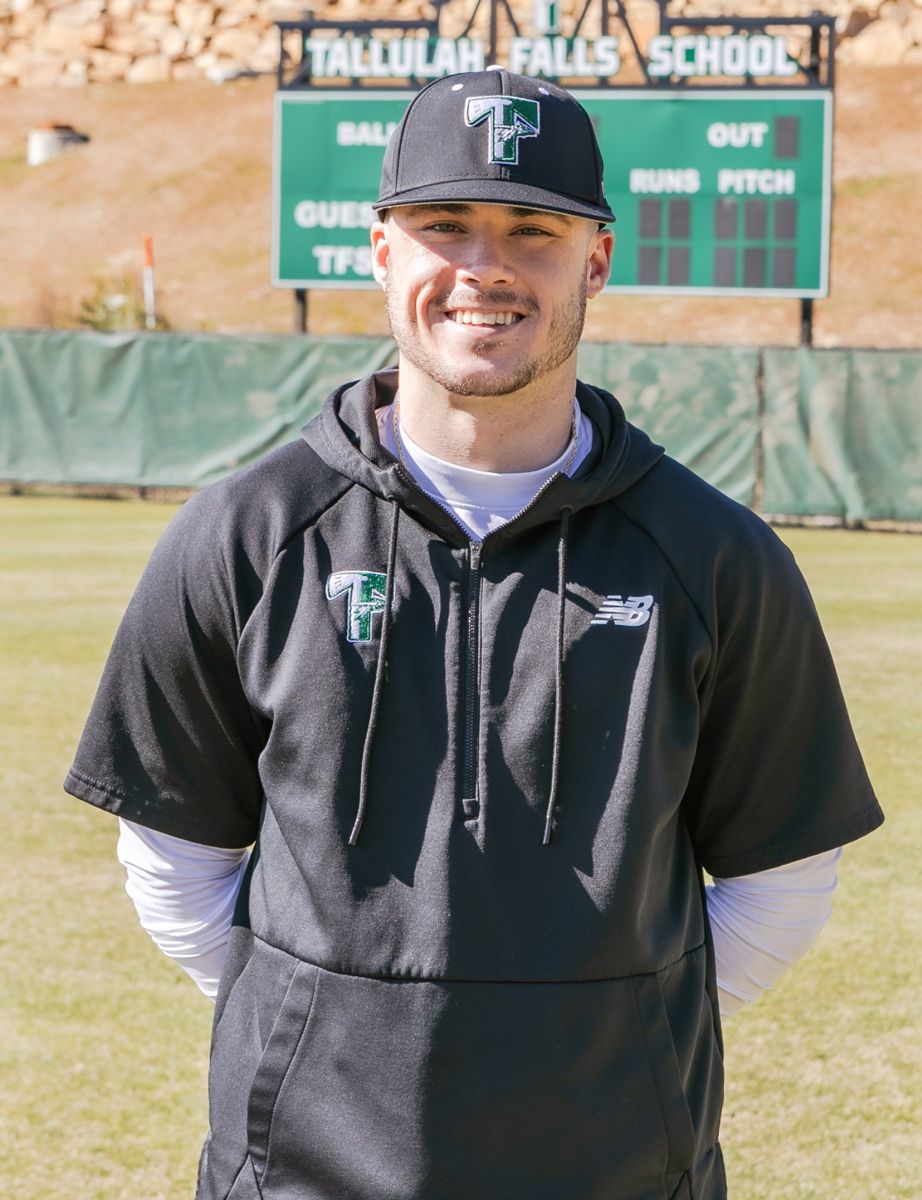 Kyle Dampier - Assistant Coach
Bryson Fowler - Baseball Operations