| # | NAME | GRADE | HOMETOWN |
| --- | --- | --- | --- |
| 1 | Baylor Carnes | JR | Clarkesville, GA |
| 2 | Tyler Popham | SO | Clarkesville, GA |
| 4 | Dylan Alonso | SO | Clayton, GA |
| 6 | Davis Jennings | SR | Clarkesville, GA |
| 7 | Aubrey Higgins | SO | Cornelia, GA |
| 8 | Junho So | JR | Seoul, South Korea |
| 9 | Caleb Whitlock | SR | Cleveland, GA |
| 10 | Drew Bates | SO | Clarkesville, GA |
| 12 | Chathan Clouatre | JR | Toccoa, GA |
| 13 | Frankey Moree | FR | Bahamas |
| 15 | Bryson Halcrook | SO | Cornelia, GA |
| 18 | Aiden Gragg | SO | Batesville, GA |
| 20 | Zach Corwin | SR | Mt. Airy, GA |
| 21 | Cainan Yaskiewicz | JR | Sky Valley, NC |
| 22 | Malique Charlton | SO | Bahamas |
| 33 | Garrett Hunter | SR | Tallulah Falls, GA |
| 34 | Trent Thomas | JR | Grand, Bahamas |
NEXT LEVEL INDIANS
Andrew Abee ('09) - Tennessee Temple University
Davis Jennings ('20) - Brevard College
Devon Mayfield ('10) - ABAC Jr College
Taylor Wright ('12) - Brown University / Independent Minor League Baseball
FACILITIES
The baseball team plays its games at the Higgins Baseball Complex on the Upper School campus, using the varsity field.
COACHES
Head Coach Mark Wilcox - Head Coach
mark.wilcox@tallulahfalls.org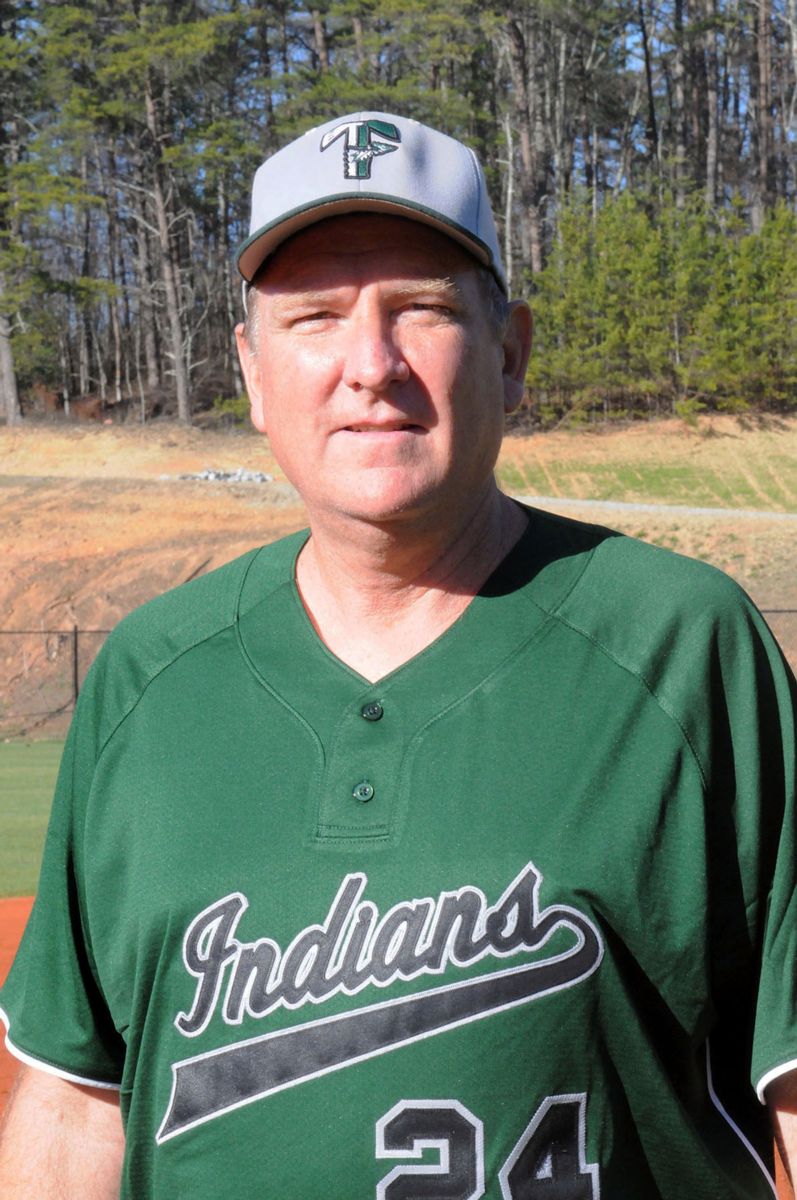 Mark Wilcox enters his fifth season at the helm of the Indians baseball program going into 2021. A long-time coach who has well nearly 300 career wins, has coached at Rabun County High School prior to coming to Tallulah Falls School. He has led his teams to multiple state playoff berths, and since coming to TFS, has racked up over 30 wins in four seasons (including the extremely short 2020 COVID-plagued season). His 2018 TFS team went 12-12.
---
Dustin Rogers - Assistant Coach
dustin.rogers@tallulahfalls.org