RECORD
4-4-1
| | | | |
| --- | --- | --- | --- |
| # | NAME | GRADE | HOMETOWN |
| 1 | Luke Thomson | 7 | Clarkesville, GA |
| 2 | Woods Irvin | 6 | Clarkesville, GA |
| 3 | Tate Colston | 7 | Cornelia, GA |
| 4 | Jack Greene | 7 | Toccoa, GA |
| 6 | Reilly Cox | 7 | Cornelia, GA |
| 7 | Asa Popham | 7 | Demorest, GA |
| 8 | Phillip Restino | 7 | Lakemont, GA |
| 10 | Brantley Addison | 7 | Toccoa, GA |
| 11 | Ryder Cantrell | 8 | Clarkesville, GA |
| 12 | Drew Barron | 8 | Clarkesville, GA |
| 13 | Ryan Anderson | 8 | Clarkesville, GA |
| 15 | Garrett Dorsey | 7 | Cleveland, GA |
| 16 | Morgan Martin | 7 | Cornelia, GA |
| 17 | Fenn NeSmith | 6 | Cornelia, GA |
| 20 | William NeSmith | 8 | Cornelia, GA |
HISTORY
Tri-State Champions: 2018 · 2016
FACILITIES
The middle school baseball team plays its games at the Higgins Baseball Complex on the Upper School campus, using the middle school field. The field was built in 2020, and is nestled behind the varsity/junior varsity field and hitting facility.
LINKS
Order Team & Individual Photos
COACHES
Dustin Rogers - Coach
dustin.rogers@tallulahfalls.org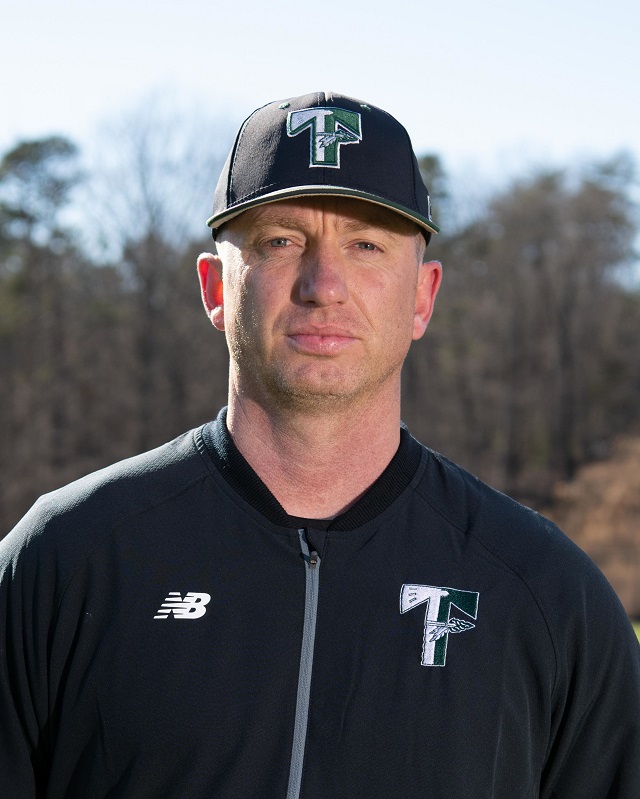 Dustin Rogers has been a baseball enthusiast since he could pick up and support the weight of a bat. He was a 4-year letterman at Rabun County High School where he played catcher and won numerous awards. Rogers has been employed at Tallulah Falls School for 25 years where he has served as a dormitory counselor and currently serves as the Director of Security and Assistant Dean of Students. Rogers coached middle school baseball for one year and has been an assistant varsity coach for the past two years. Amongst many hobbies, Coach Rogers most enjoys visiting baseball parks across America and Canada. To date, he has visited 90 minor league stadiums and 24 major league stadiums.
---
Brian Carter - Assistant Coach
brian.carter@tallulahfalls.org
Ric Anderson - Assistant Coach
ric.anderson@tallulahfalls.org