News & Announcements
Twin Rivers Challenge a repeat hit
Clear skies, a light breeze, warmer than usual temperatures and a backdrop of gorgeous autumn leaves set the stage for another highly successful Twin Rivers Challenge bike ride.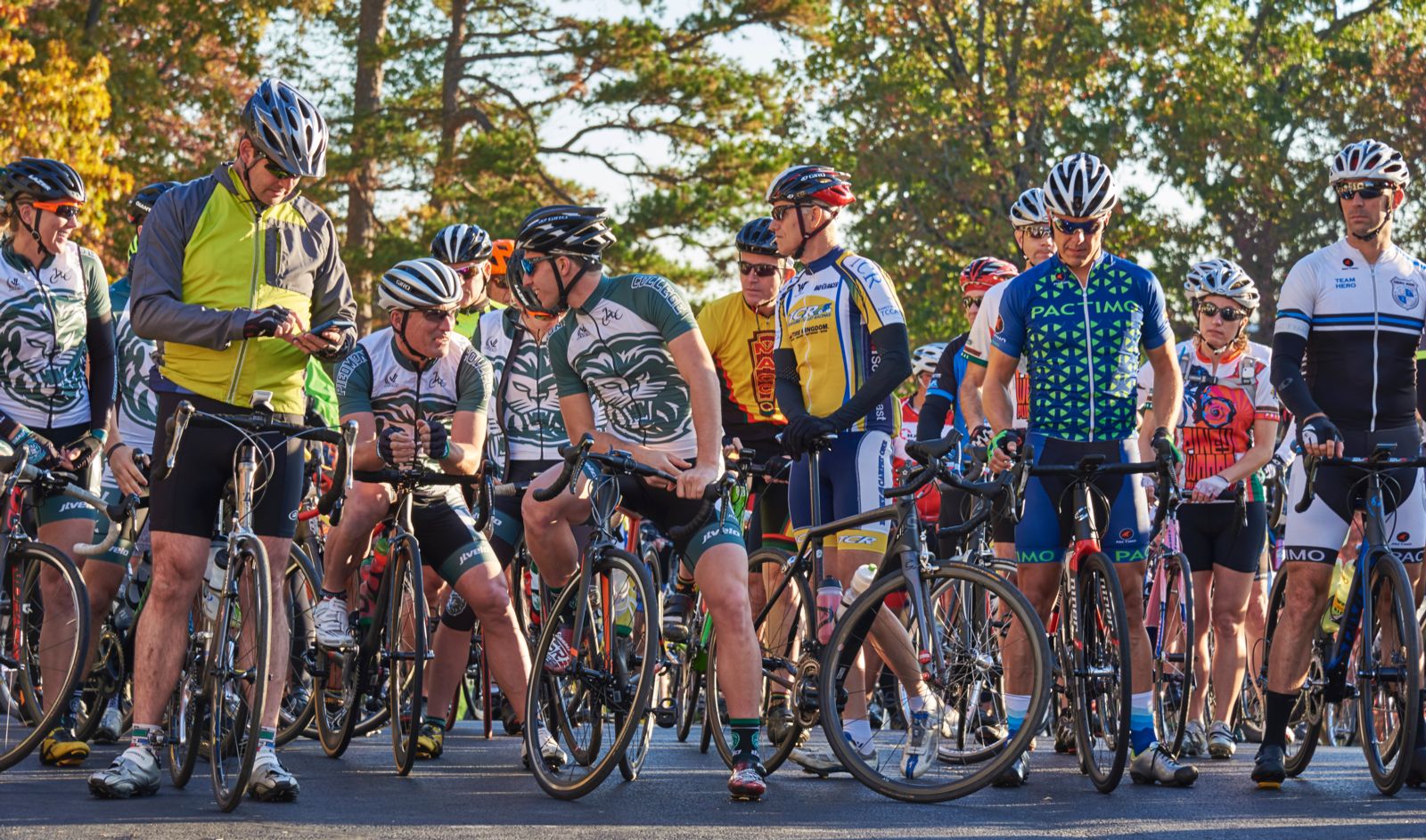 An enthusiastic group of close to 120 cyclists joined special guest riders Chris and Tina Pic for one of four scenic rides through Rabun and Habersham Counties. Even before the crack of the starter's pistol, more than $25,000 in corporate sponsorships had been raised making this the most successful ride to date.
This is a key fundraiser for student scholarships, according to President and Head of School Larry A. Peevy.
"To double our sponsorships in one year is a tremendous accomplishment," Peevy said. "It shows the strong support of our community and key vendors for the mission of the school."
For Chris Pic of Utah, TFS alum and special guest rider, it was exciting to be back on the mountain roadways of his youth during the peak foliage weekend. "The weather, atmosphere, course, hospitality and people made it perfect. These are all the ingredients to being able to continue and grow this event," Pic said. "The course is amazing for all levels of riders. Having three ride lengths with the first parts mostly flat and the amazing curves and ups and downs on the lake sections are so much fun and really scenic."
For 2016, three 'King/Queen of the Mountain' segments added an element of competition to the extended climbs along Bridge Creek Road, Burton Dam Road, and Low Gap Road. All told, the scenic routes featured approximately 5,000' of elevation gain.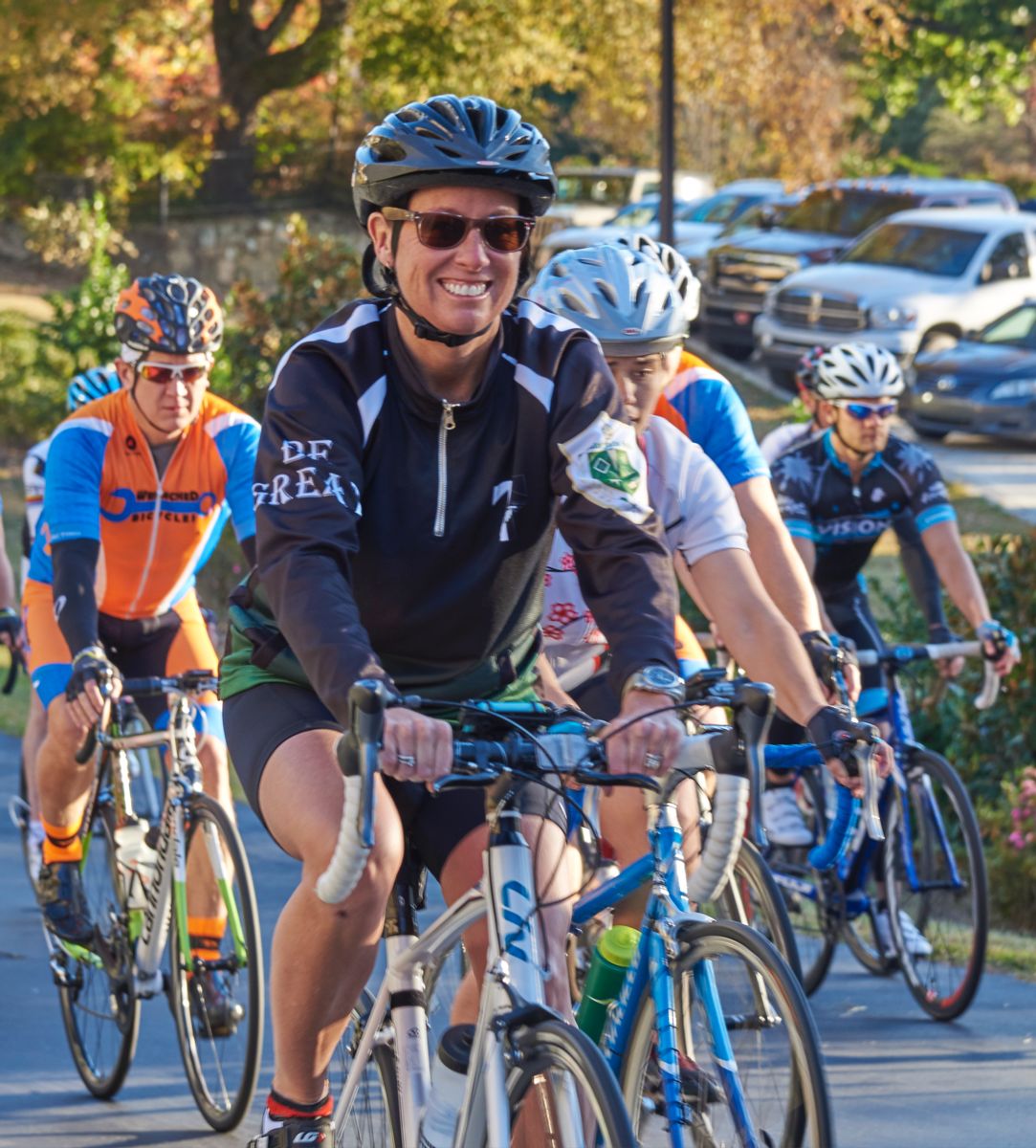 After crossing the finish line, riders continued to celebrate as they were treated to legendary Tallulah Falls School hospitality with fellowship, traditional bluegrass music and a post-ride meal at the TFS firepit.
Other riders traveled from California, Florida, Kentucky, Ohio, Texas and throughout Georgia.
Bryan Ferguson of Clarkesville returned after riding in the inaugural 2015 event. "What an awesome day to compete in the 2016 Twin Rivers Challenge," Ferguson said. "This is a great cycling event in the Northeast Georgia mountains and around the lakes."
Debbie MacDonald traveled from Cumming to enjoy the challenge and to experience the welcome extended by the Lady Indians at one of rest stops. "Thanks to all the wonderful volunteers, especially the SAG that was supported by the girls basketball team," MacDonald said. "[I] loved visiting with them and they treated us like royalty. I wish them a successful season."
"We extend a hearty thanks to our riders, sponsors and volunteers who made the 2016 Twin Rivers Challenge a wonderful success," Peevy said. "We especially appreciate the leadership of our committee co-chairs Judy Forbes and Joey Brown and the coordinated efforts of area law enforcement personnel to ensure the safety of our riders."
Photos: Rhys LoPrinzo/NGTC