News & Announcements
Davis signs National Letter of Intent with Davidson College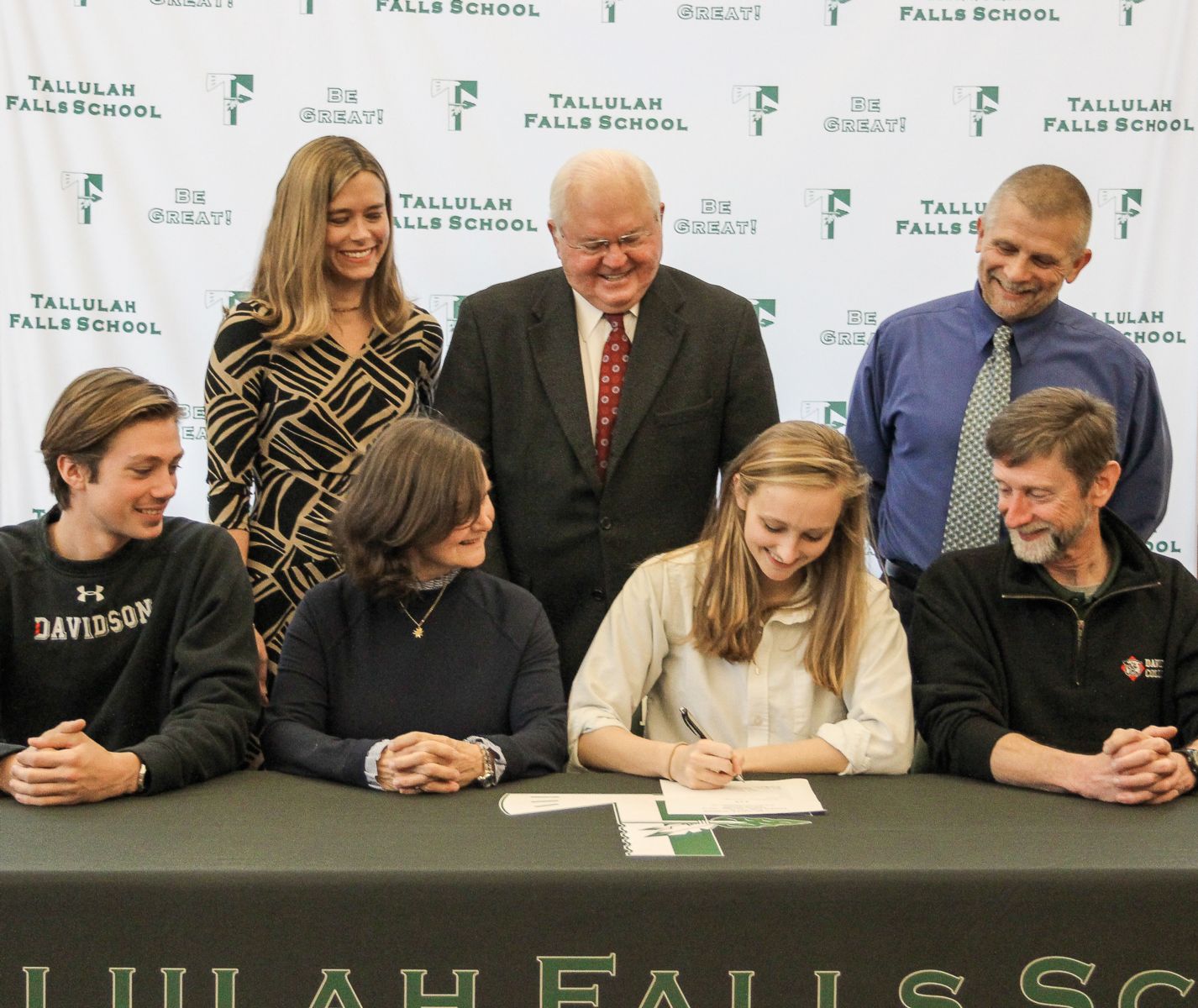 Tallulah Falls School senior Anna Davis of Clarkesville on Jan. 11 signed a National Letter of Intent (NLI) to compete in track and field for the red and black Davidson College Wildcats (NCAA Division 1–Atlantic 10 Conference) in Davidson, North Carolina.
Molly Jones, Davidson College assistant track & field coach will be working with Davis as she moves to the next level of competition.
"The Davidson College women's track and field staff are very excited to welcome Anna to our Wildcat family," Jones said. "With her talent, she will make an immediate impact in the A-10. Her versatility as a multi-sport athlete and her competitive drive will propel her to great success here at Davidson College!"
TFS track and field coach and TFS Athletic Director Scott Neal praised Anna's GREAT work ethic, competitive fire and team first attitude. Davis holds outdoor school records in all three hurdle races (100mh, 300mh, 400mh), four relays (400m, 800m, 1600m, 3200m) and the pole vault. She holds seven indoor school records.
"Anna defines the competitiveness and GREAT attitude we seek in our track and field program. Since middle school, she has sought to be her best and to bring others along with her. She owns her training, is steadfast and resilient and places the team first in her quest for success," Neal said. "We are so proud of Anna and celebrate her signing to compete athletically and further her education at Davidson College."
---
Photo:
Grace Brewer/Tallulah Falls School
Shown, back row, from left, are Upper School Academic Dean Kim Popham, President and Head of School Larry A. Peevy and Athletic Director Scott Neal; front row, from left, are James Davis, Lou Davis, Anna Davis and Ephraim Davis.