News & Announcements
Marshall the marshal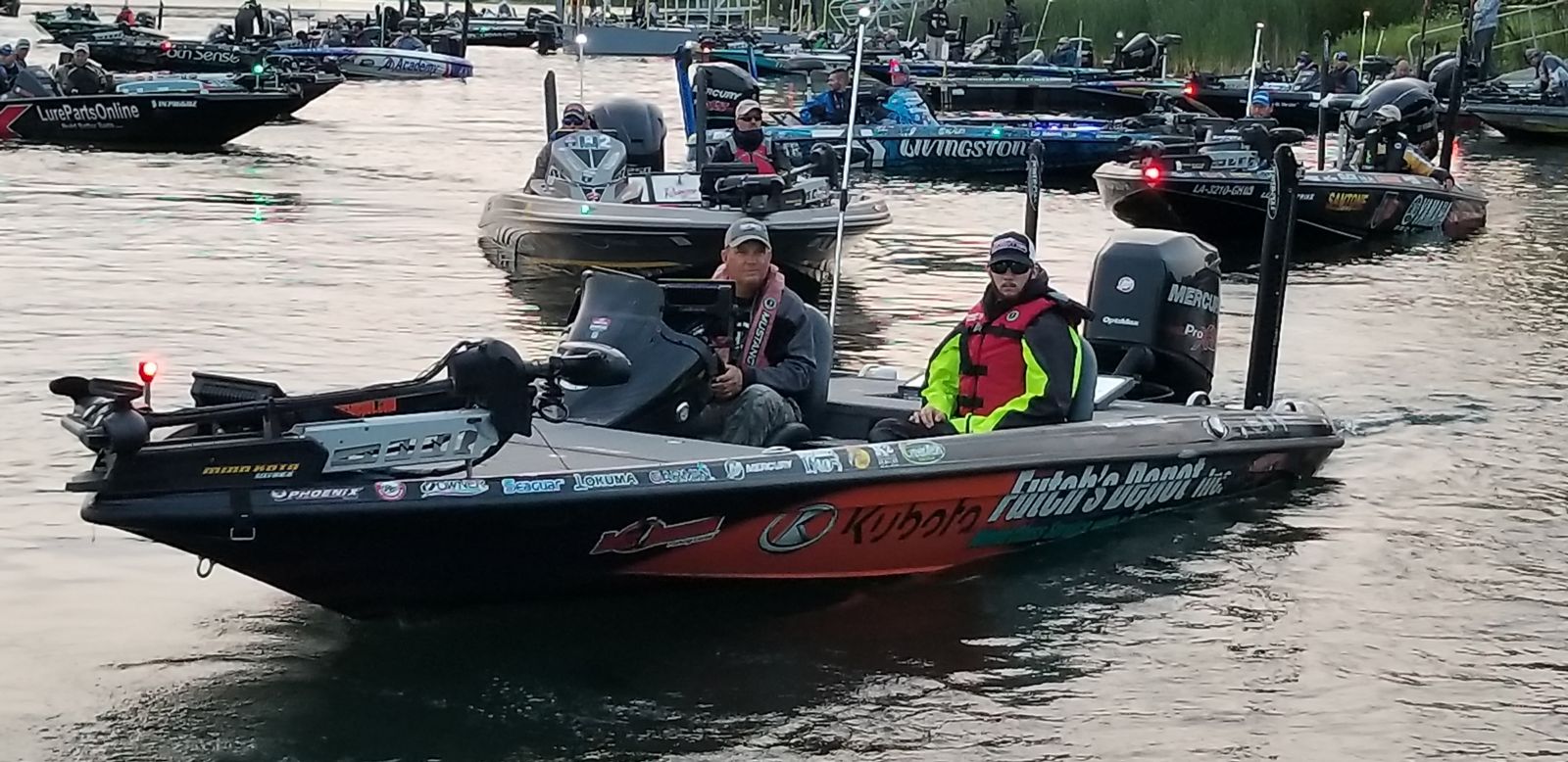 Student-angler Marshall Williams of Toccoa returned recently from a not-soon-forgotten experience in upstate New York along the Canadian border.
On Aug. 21-26, Williams, a member of the Tallulah Falls School Bass Fishing Team, traveled to Waddington, NY to serve as a marshal in the 2018 Bassmaster Elite tournament on the St. Lawrence River.
A typical tournament day for Williams involves fishing and hopefully, catching bass, but the mornings in New York were different as he headed toward the boat ramp before daybreak without a rod and reel.
In the place of his TFS team jersey, he wore an official Bassmaster marshal hat and shirt, jumping in the boat of a Bassmaster pro angler instead of the boat with his teammate and captain.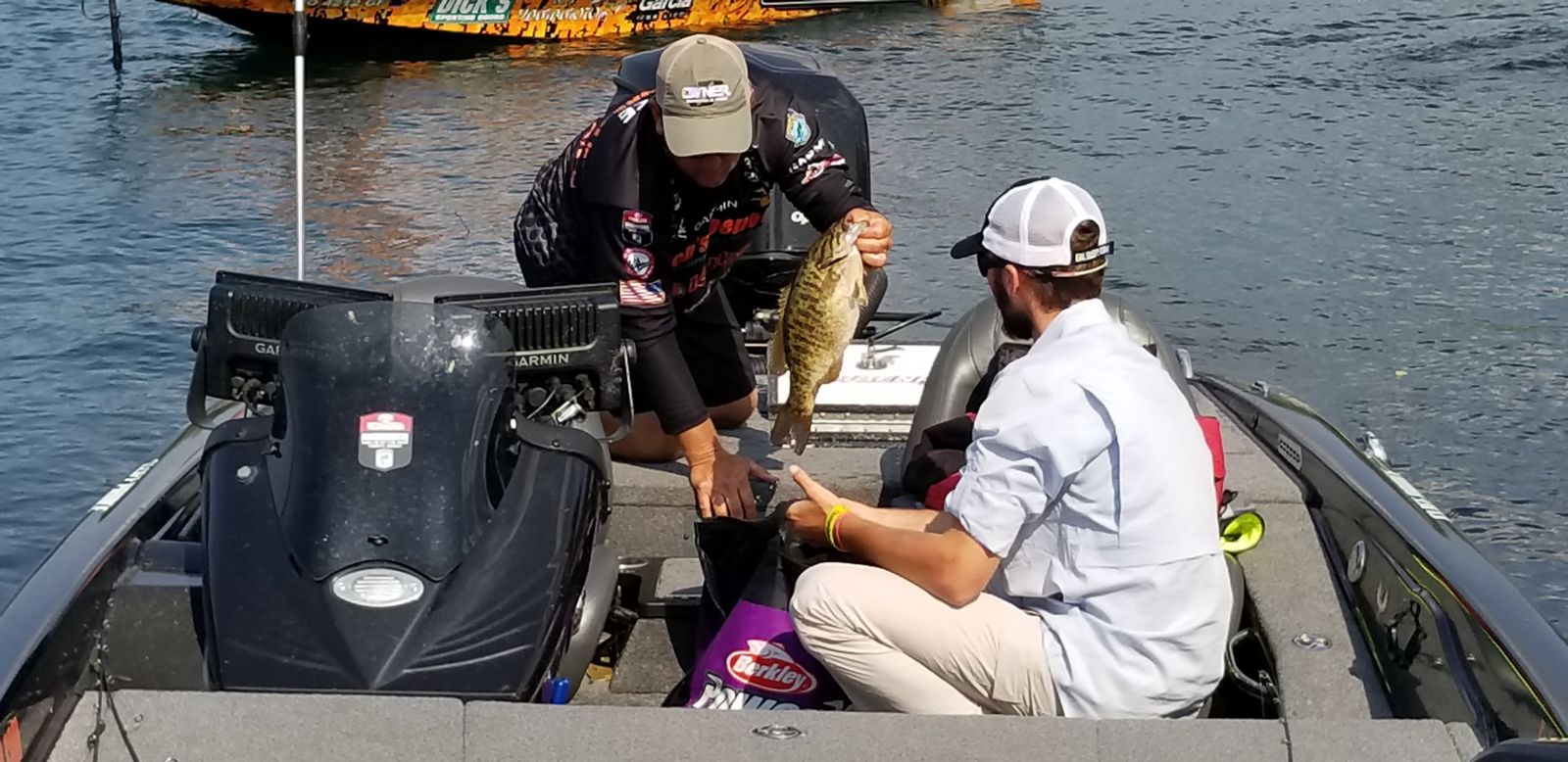 On the first day, he served as a marshal for professional angler Shinichi Fukae to ensure his adherence to the strenuous rules of professional bass tournaments where the financial stakes are high.
Bassmaster takes the marshal position very seriously as these professional anglers are not just fishing for fun, they are fishing for substantial money – the first-place winner of the Bassmaster Elite took home $100,000.
"They can't foul-hook a fish and keep it, fish in restricted areas or break any of the set rules. It was my job to make sure they didn't break any of them," Williams said. "If a rule was violated I was to contact the Bassmaster director immediately after the tournament. These pros were fishing for big money and they didn't want us to get into a confrontation with them, so I wasn't supposed to say anything to them about the possible rule infraction. I didn't have any guys that broke rules, though. In fact, I saw that these guys took the rules very seriously since this is how they pay the bills and put food on the table for their families."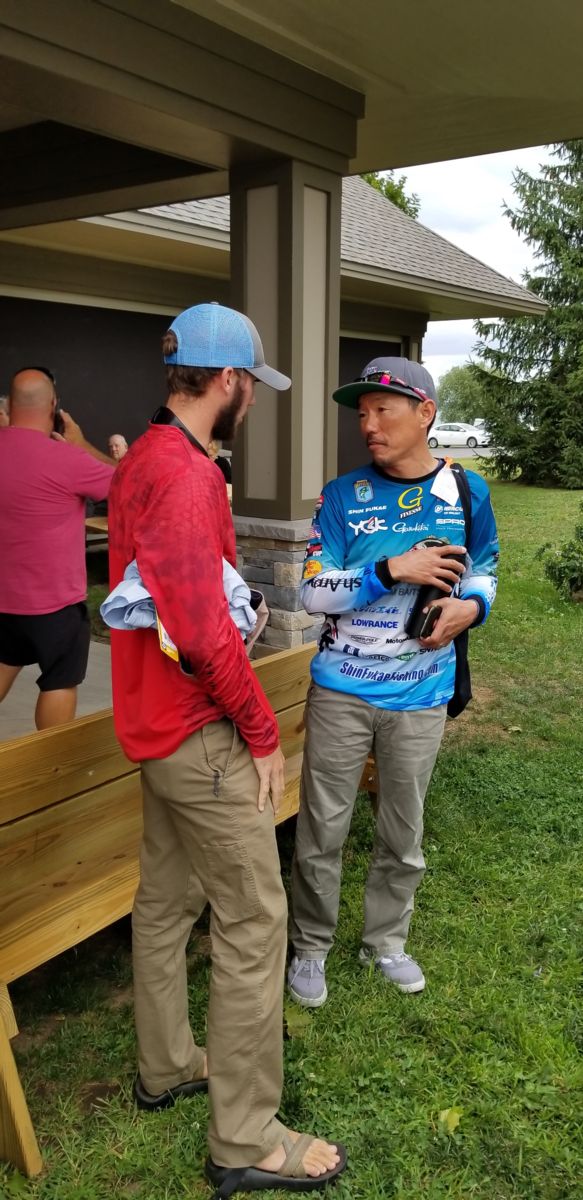 Bassmaster has a marshal in the boat with every professional angler and any member of B.A.S.S. can apply to marshal any of the Elite Series tournaments.
"There were older men and a couple of women as marshals, but I think I may have been the youngest one there," he said. "Most of the Bassmaster representatives I spoke with throughout the process were very surprised I was a high school student."
On day two, Williams was paired with Cliff Prince.
"Cliff Prince was a very nice guy. When you find out who your assigned angler is they send you their cell phone number and yours to them," he said. "Mr. Prince told me afterward that I was 'an outstanding young man' and if I was ever in his area to call him and he would take me fishing! It was just really cool to have an opportunity to meet these guys. Mr. Fukae was very nice as well and did okay for that tournament, finishing 65th."
Angler Cliff Prince had a rough first day with some engine trouble and was not able to make it to weigh-in in time to be counted. Prince had to release the 19-plus pounds he caught and take a zero on day one.
"Since he knew he wasn't in contention for a top finish, he took the time to talk to me and tell me about the lures he was using and how he was fishing. It was really cool that he did that because he didn't have to," Williams said.
After attending a meeting for all the marshals at the end of day two, Williams was excited to hear he had been selected for a third day and would be paired with Seth Feider.
"Seth turned out to be the most exciting to watch. He fished like a madman all day wearing a black sweatshirt and his rain pants," he said of the pro, sometimes called 'The Amazing Feider-Man'.
It might have been upstate New York, with Canada just across the water, but it was a very warm 85 degrees and sunny.
"Seth Feider was so focused and intent on catching fish that he never took the time to take his sweatshirt off," Williams said. "I was sweating in the shirt I had on; I couldn't imagine how hot he must have been in that sweatshirt."
Williams is no amateur when it comes to fishing, recently starting his fifth year with Georgia B.A.S.S. Nation High School fishing, and it was through GBNHS's Facebook page post back in the winter he heard that Bassmaster was still looking for marshals for the St. Lawrence River tournament.
He applied for the slot and a few weeks later received an acceptance letter informing him he would be marshaling for two days and then could be chosen for a third and fourth day.
The first two days there were 108 anglers; the third day it dropped to the top 50, and day four, it was down to the top 12," Williams said. "I knew my chances of being chosen for the final day were slim, so I was thankful to be able to marshal for three days."
While marshaling, he was expected to take and send in photographs of his angler each day to a Bassmaster representative, who would then post them quickly to their official website. If an angler was doing extremely well, Bassmaster would rush a camera team over. While Williams did not get to experience that, he was able to send in many photographs of each angler he was with and was credited with each image that was posted to the Bassmaster website.
"If you go to Seth Feider's Instagram page, there is a photo of him holding a big 'smallie' while yelling, 'WOO!' I took that picture and, after the tournament, I sent it to him; he immediately posted it to his own Instagram page. It made me feel good that he posted my picture to his own page," Williams said.
"The hardest part was not to being able to fish," Williams said of marshaling for three days straight. "I've been on the water with a rod and reel since I was very little and this was a new experience for me. I wanted to grab a rod and fish. It made me realize how my dad, my team's boat captain, feels every time he serves as the captain for me in all of my Georgia B.A.S.S. Nation High School tournaments."
With fishing his passion, Williams jumped on this opportunity to marshal for Bassmaster in an Elite Series tournament.
"As a high school angler, it was great to have the experience to spend time with guys I look up to. I am able to improve my own game by learning from them," he said. "It was cool being able to see such a different area of the United States and the way you have to fish up there. Of course, meeting all the pros was an awesome experience. All the Elite Series pros I met were very personable, nice and easy to talk to. They are just regular guys, like me."