News & Announcements
 TFS supports Operation Christmas Child
The Tallulah Falls School chapter of the Fellowship of Christian Athletes and the TFS middle school "Hornets" sponsored a shoe box drive to benefit Operation Christmas Child, a ministry of the Christian relief organization Samaritan's Purse. TFS students filled more than 65 shoeboxes packed with toys, school and hygiene items which are shipped by Samaritan's Purse to children in need around the globe.
Cyndy Campbell, a physical education teacher at the TFS middle school, has led the school's support of the project for years.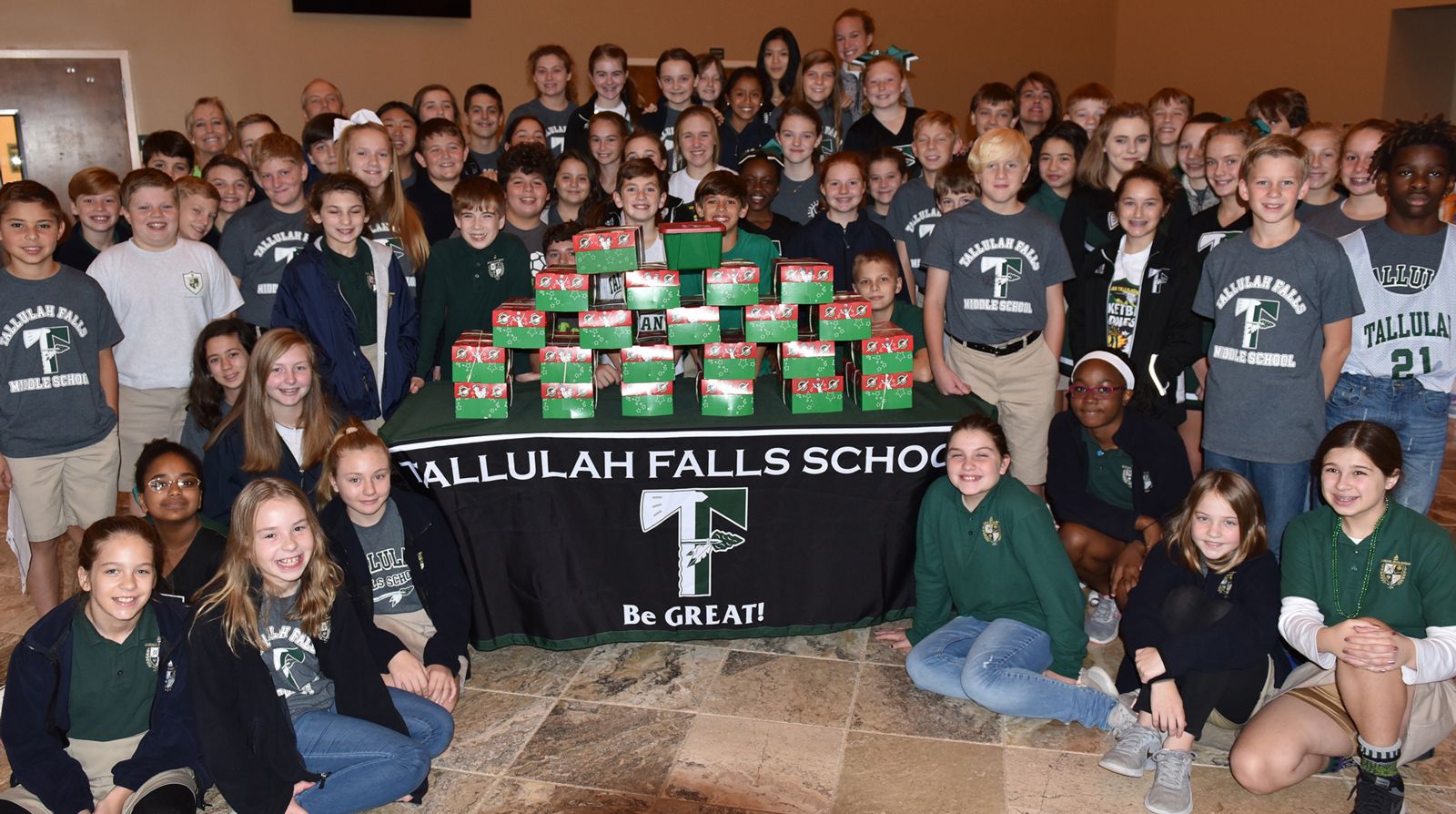 "Operation Christmas Child enhances the TFS focus on character," Campbell said. "It gives our students an opportunity to give back to those less fortunate. We tell our students to be a blessing to others and you will receive a blessing in return. Our students answered the call by filling these boxes and praying over them as they make their way all over the world."
Since it began in 1993 more than 135 million children in 150 countries have received an Operation Christmas Child gift box. More than 500,000 volunteers worldwide, with more than 100,000 of those in the United States, are involved in collecting, shipping, and distributing shoebox gifts.
Photo courtesy of Tallulah Falls School