News & Announcements
Culinary arts students create edible whimsy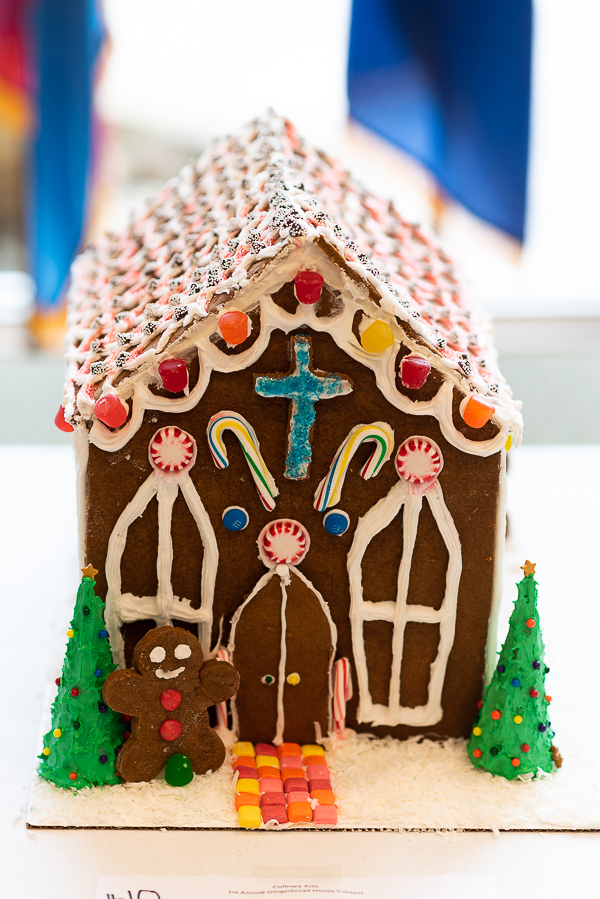 During this season of sweetness, Tallulah Falls School culinary arts students designed and built tiny gingerbread houses to test their culinary skills.
According to Whitney Calloway, the classes divided up in groups of two to four students to complete the assignment.
"On the first day, students made the dough from scratch and chilled it overnight. Level one students cut out a template that I provided, levels two and three had to find or create their own template," Calloway said. "On the second day, they rolled out the dough and used their templates to cut out the structure for the houses and baked them. On the third day, the students assembled the houses using melted white chocolate and frosting. On the final two days, the students decorated the structures." The creations were made 100% from scratch and made 100% out of edible ingredients, she added.
The edible buildings were displayed in the lobby of the Upper School and votes were tabulated to see which design-build project was the favorite.
"I'm already looking forward to the designs the students come up with next year," she said.
First place went to the large church design created by seniors Ara Belk of Clarkesville and Cynthia Jackson of Clayton. The runner-up was an igloo created by junior Hunter Weyrich of Alto, sophomore Cainan Yaskiewicz of Highlands, NC and freshman Charlie Cody of Cornelia.
Three of the projects received honorable mention recognition.
Student-creators of these structures are junior Sarah Edwards of Sautee Nacoochee, junior Ella Cantrell of Sautee Nacoochee, sophomore Eva Lewis of Moultrie, sophomore Mary Sanders of Hartwell, freshman Karis Tatu of Mt. Airy, freshman Lady Nassah of Buford and freshman Marcy Murdock of Carnesville.