News & Announcements
Season Recap: MS Cross Country paints a picture of what the future holds at TFS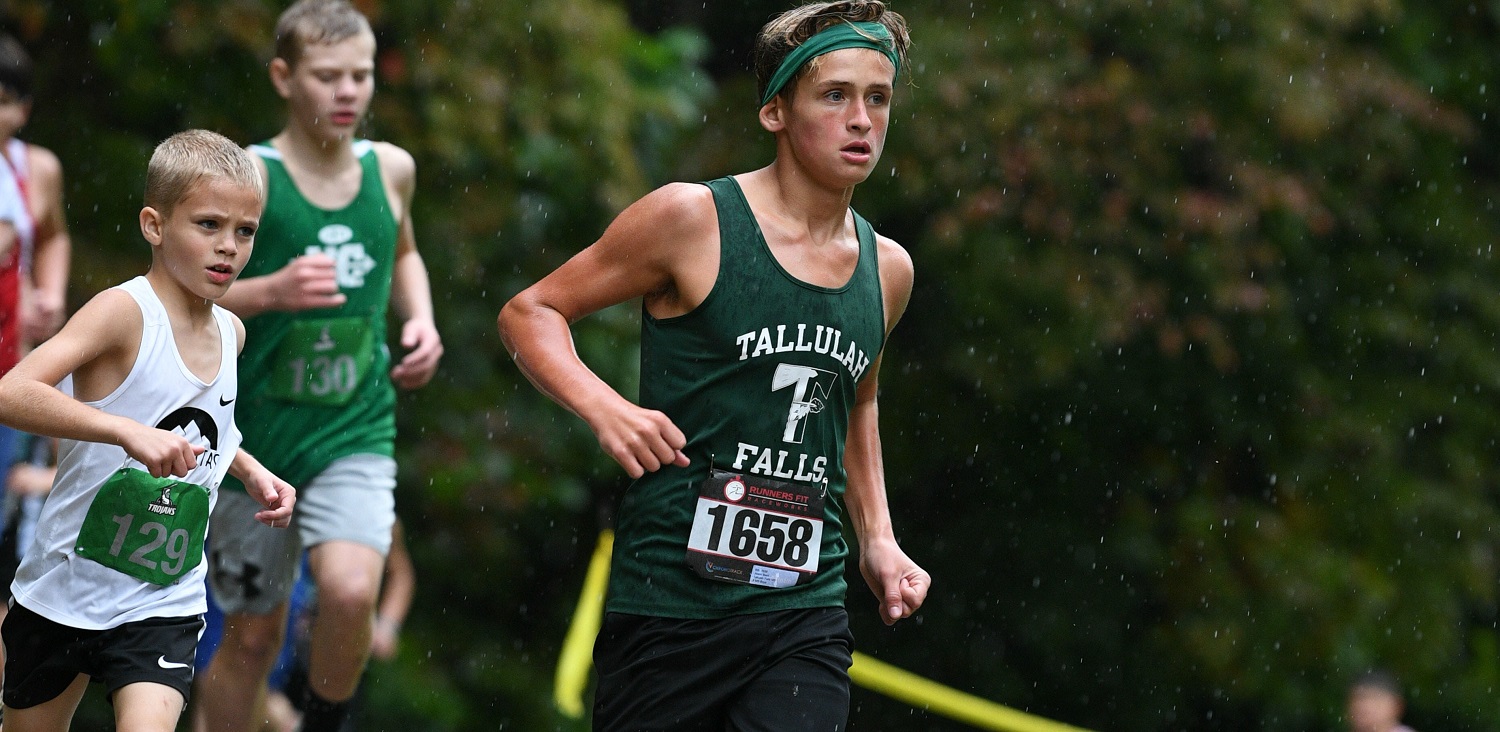 The 2020 middle school cross country team saw many individuals for the boys and girls finish strong with personal bests. Coach Scott Neal considers the final race at Athens Academy a peak moment for the teams.
"It was the high point of the season, that last race at Athens Academy," says Neal. "Every runner set a personal record. Those who ran the same course earlier in the season saw significant improvement in fitness, competitiveness and time."
Josie Chesser, Allison Bailey and Clay Kafsky moved up to #2, #3 and #4, respectively, on the TFS MS XC Legacy List. Jason Bard also moved into the top ten on the all time list.
Kafsky and Bailey both were invited to the Georgia Middle School State Championships, where Kafsky finished 35th overall among 178 runners and Bailey 26th out of 162. Those runners in many ways led their teams, which had little experience in the sport.
"Though a couple runners trained well during the summer conditioning period, the vast majority of the team had no harrier experience and had not trained much during the pandemic," says Neal. "Moreover, 17 of the 27 participants were sixth graders. We were thrilled with the notable fitness improvements and with the significance the season seemed to have. Some are still running on their own and others are in a winter sport."
The quartet of Bailey, Kafsky, Chesser and Bard competed well all season and ended up ranked high in the region and state.
Many TFS runners competed in 2020 for the first time, and of those, Neal points to the ones who made some big strides.
"Though everyone improved their 3K time by over a minute, Bryson Freeman, Conner Spink, Brayden Freeman, Roman Roberts, Gavin Simmons, DJ Broome and Josh Lander all decreased their times by over four minutes," states Neal. "For the girls, Haylen McGugan, Adelaide Tatum, Emily Shoemaker, Molly Rickman, Olivia Bonner, Megan Prince and Lezita Miller all improved by three minutes or more during the season."
The season is one marked with improvement and growth for every runner on each roster.
"At our end of season celebration, runners shared the varied inspiration they received from their teammates, how others on the team role modeled fortitude, kindness and encouragement, and how much they learned and improved during the fun season," adds Neal. "Coaches praised the runners for creating a season of significance, for distinct improvements in fitness and mental toughness, and for setting the stage for the future of TFS cross country."
"I am so proud of this team's improvement, the tenaciousness of so many of them, and the rich camaraderie they created over the course of an interesting, fun and memorable season," states Neal.