News & Announcements
In sync with aquatic movement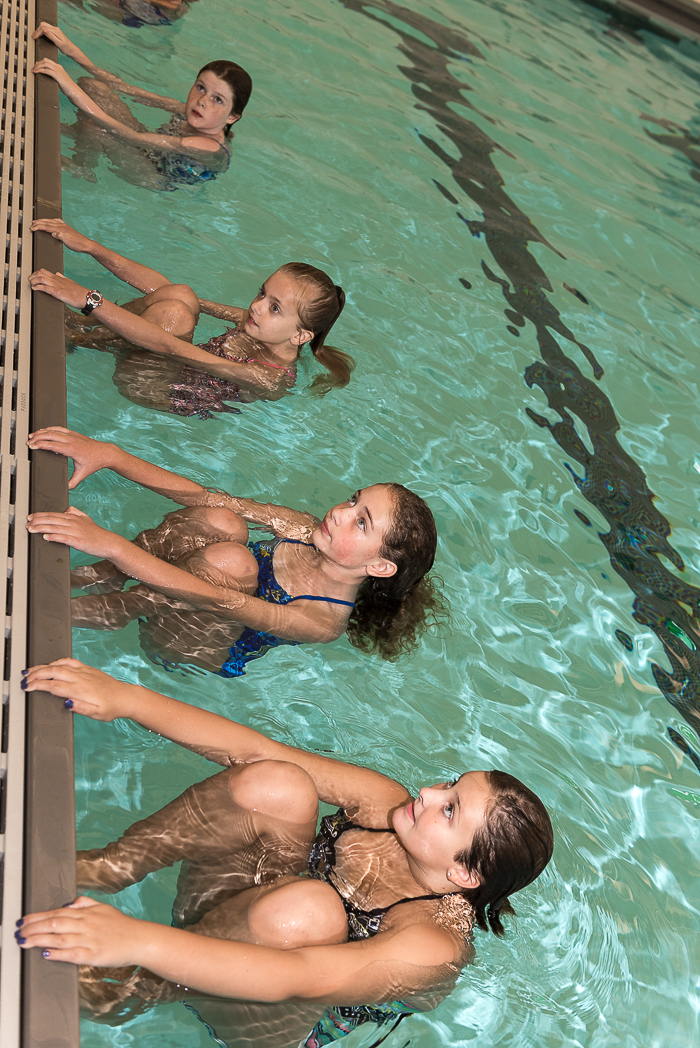 The Olympics and a select collection of 1950s films are synonymous with synchronized swimming.
But at Tallulah Falls School, Natatorium Director Katie Ralston is putting a new spin on the sport for middle school students.
"This is for students interested in improving their swimming skills in a fun, creative, non-competitive way," Ralston said. "This class is appropriate for all swimming levels and for anyone comfortable in the water."
Student coaches Montgomery Dampier, Emily Wolfe, Hannah Hickox and Andrea Caudell are also working with the 14 middle school girls who arrived ready to listen and learn the basics of swimming and moving in sync in the water.
Club members will work on a choreographed routine set to music, with a recital set for Oct. 6.
"This program advocates swimming as a sport, helps build interest in other aquatic activities and helps students achieve their swimming goals," Ralston added.
---
Photo:
E. Lane Gresham/Tallulah Falls School
Shown, from top, are Stella Radford of Clarkesville, Mary Kate Ball of Tiger, Nora Mitchell of Toccoa, Savana Owensby of Cornelia.
---
Click below to view more images: