TFS

Varsity Cross Country

BOYS & GIRLS STATE QUALIFIERS
Evan Prince - Back-to-Back Region Champion
GIRLS - Ranked #10 in Class 1A Private
BOYS & GIRLS 13th at State Meet
GIRLS HIGH SCHOOL
| NAME | GRADE | HOMETOWN |
| --- | --- | --- |
| Lucy Alexander | SR | Clarkesville, GA |
| Sandra Badia | JR | Zaragoza, Spain |
| Caroline Ball | SR | Tiger, GA |
| Stasa Beratovic | JR | Podgorica, Montenegro |
| Zoja Cerovic | SO | Belgrade, Serbia |
| Miranda Chapa | JR | Queretaro City, Mexico |
| Jenna Chesser | SO | Cleveland, GA |
| Josie Chesser | FR | Cleveland, GA |
| Emma Jackson | JR | Demorest, GA |
| Kailyn Neal | JR | Flowery Branch, GA |
| Dani Prince | SO | Dillard, GA |
BOYS HIGH SCHOOL
| NAME | GRADE | HOMETOWN |
| --- | --- | --- |
| Colton Augustine | SR | Demorest, GA |
| Walker Bailey | JR | Lula, GA |
| Austin Ball | SO | Lakemont, GA |
| Jason Bard | FR | Clarkesville, GA |
| Timothy Beck | FR | Clayton, GA |
| Josh Jackson | SR | Alto, GA |
| Clay Kafsky | FR | Clarkesville, GA |
| Yiming Li (MGR) | SR | Beijing, China |
| Blair Moore (MGR) | SO | Demorest, GA |
| Jackson Pollock | SO | Toccoa, GA |
| Evan Prince | SR | Dillard, GA |
| Jackson Shadburn | SO | Cornelia, GA |
| Brit Shaw | SO | Baldwin, GA |
| Josiah Turney | SO | Murrayville, GA |
| Zi Shrek Wang (MGR) | SR | Ningbo, Zhejiang, China |
| Zhigao Henrry Xiong | JR | Hangzhou Zhejiang, China |
HISTORY/RECORDS
NEXT LEVEL INDIANS
Perry Gresham ('18) - Sewanee - University of the South
Alex Hubbard ('03) - Claflin University
Evan Prince ('22) - U.S. Naval Academy
The cross country program has a home course located on the same side of TFS as the Middle School. The course is unofficially referred to as the TFS Farm Course, which was re-designed in 2015.
LINKS
COACHES
Scott Neal – Head Coach
scott.neal@tallulahfalls.org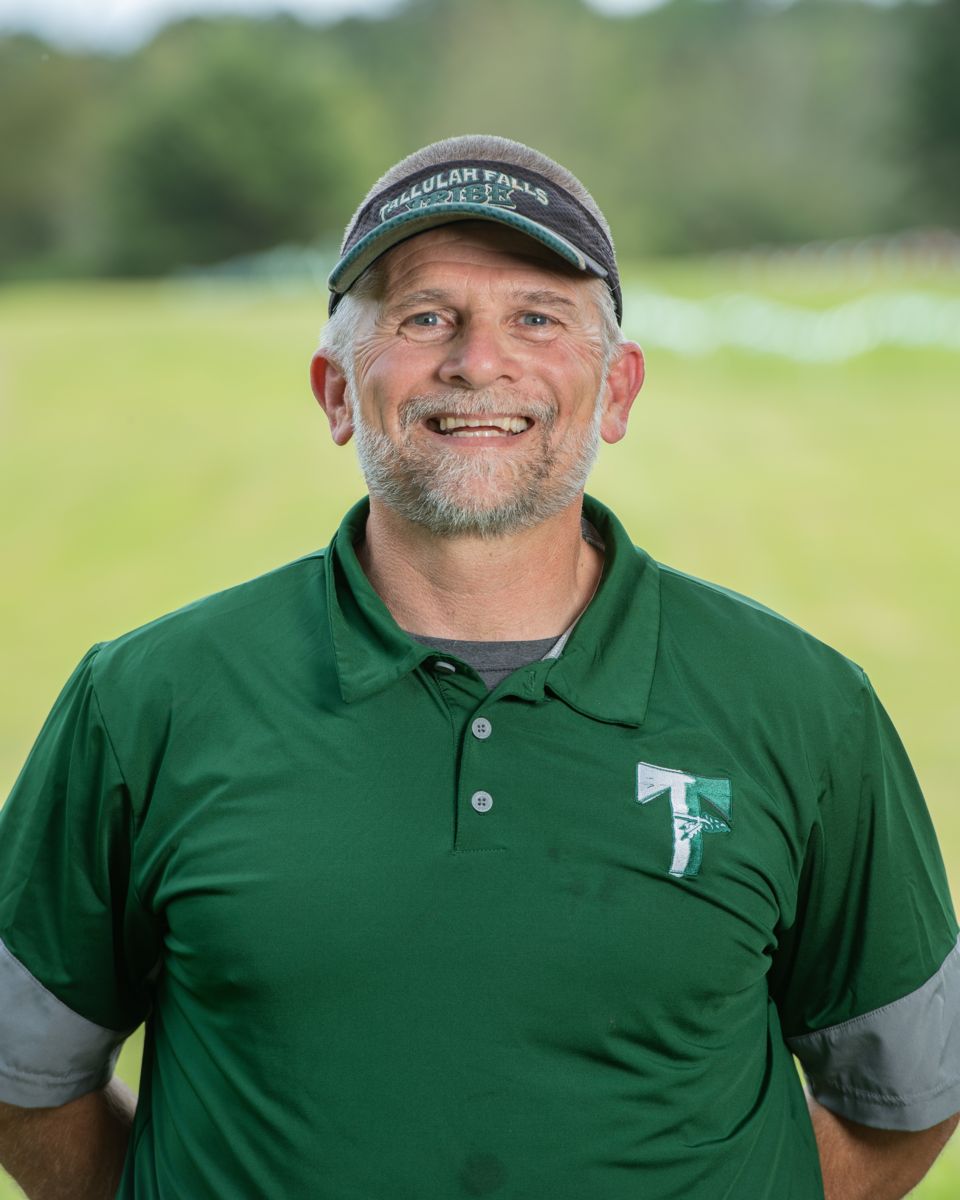 Coach Neal begins his 38th year of coaching in 2021, 35th year in education as a teacher or administrator, and 23rd year at TFS. Coach Neal leads the TFS athletic program and the head coach of the girls and boys middle school and high school cross country and track & field teams. Scott is a founding member and representative of the Georgia Track & Field and Cross Country Coaches Association, member of the GACA, GADA, NIAAA, USATF, GATFXCCA, USTFCCCA, and NSCA, and has been a USATF Level I instructor. Coach Neal is a Certified Strength & Conditioning Specialist with the National Strength and Conditioning Association and has the USATF Level II certificate in four different categories. In spare time and on breaks, Coach Neal likes traveling to national parks, outdoor adventures, biking, hiking, reading about performance training, and spending time with his wife Dianna and two dogs, Regal and Tink.
---
Stephanie Witham - Assistant Coach
stephanie.witham@tallulahfalls.org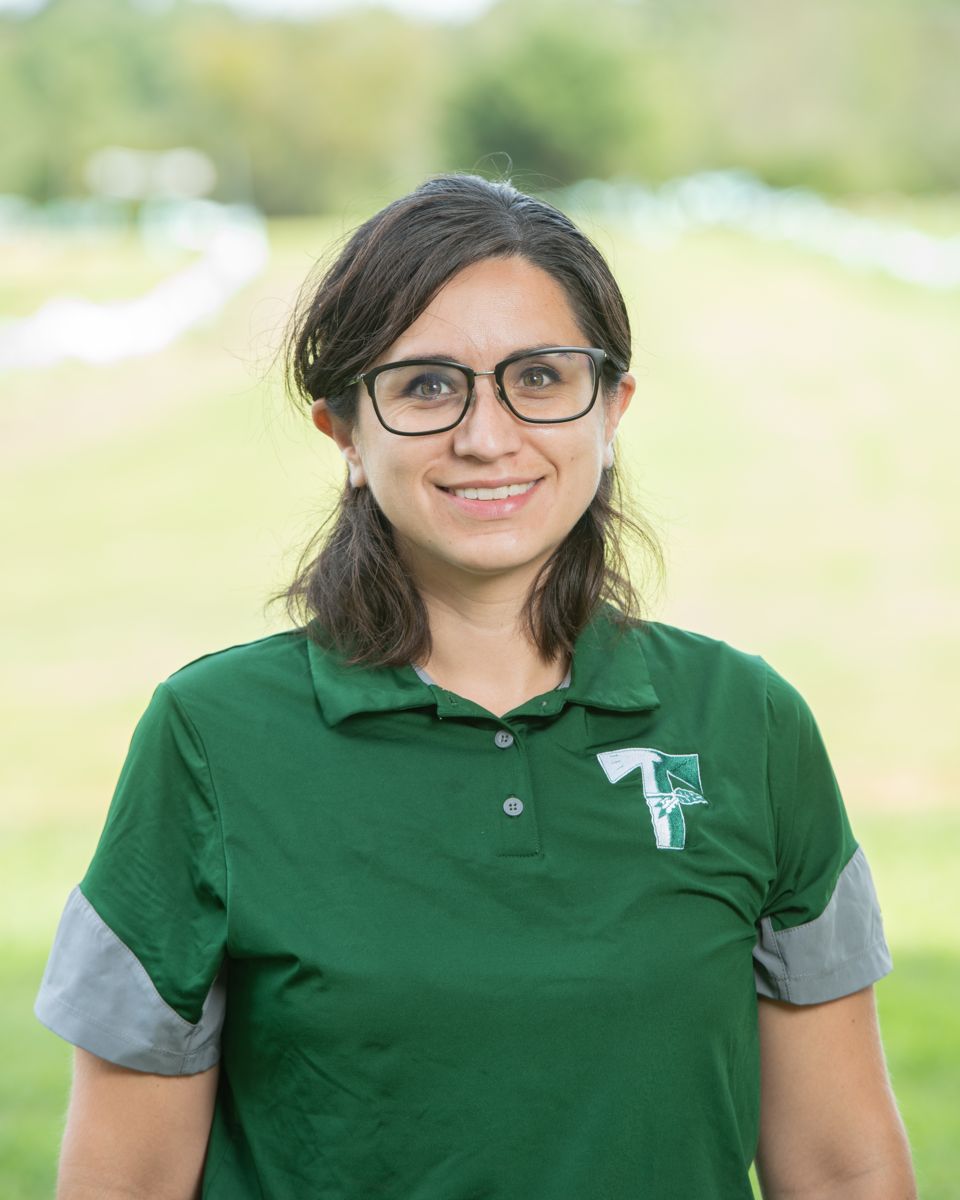 Stephanie Witham is in her 9th year teaching, is a former student of Tallulah Falls School and a Tallulah Falls Middle School teacher. As a student she participated in several sports including Track and Field and Cross Country. After graduating she continued practicing sports but moved her focus on to swimming. She has participated as part of several teams and has competed in open water competitions as well as in indoor swimming events. Witham has participated in long distance trail runs, running a 25K for her last race, and running mud obstacle races such as Spartan Races. She has been an assistant coach for swimming, cheerleading, tennis and soccer.
---
Elisha Boggs - Assistant Coach
elisha.boggs@tallulahfalls.org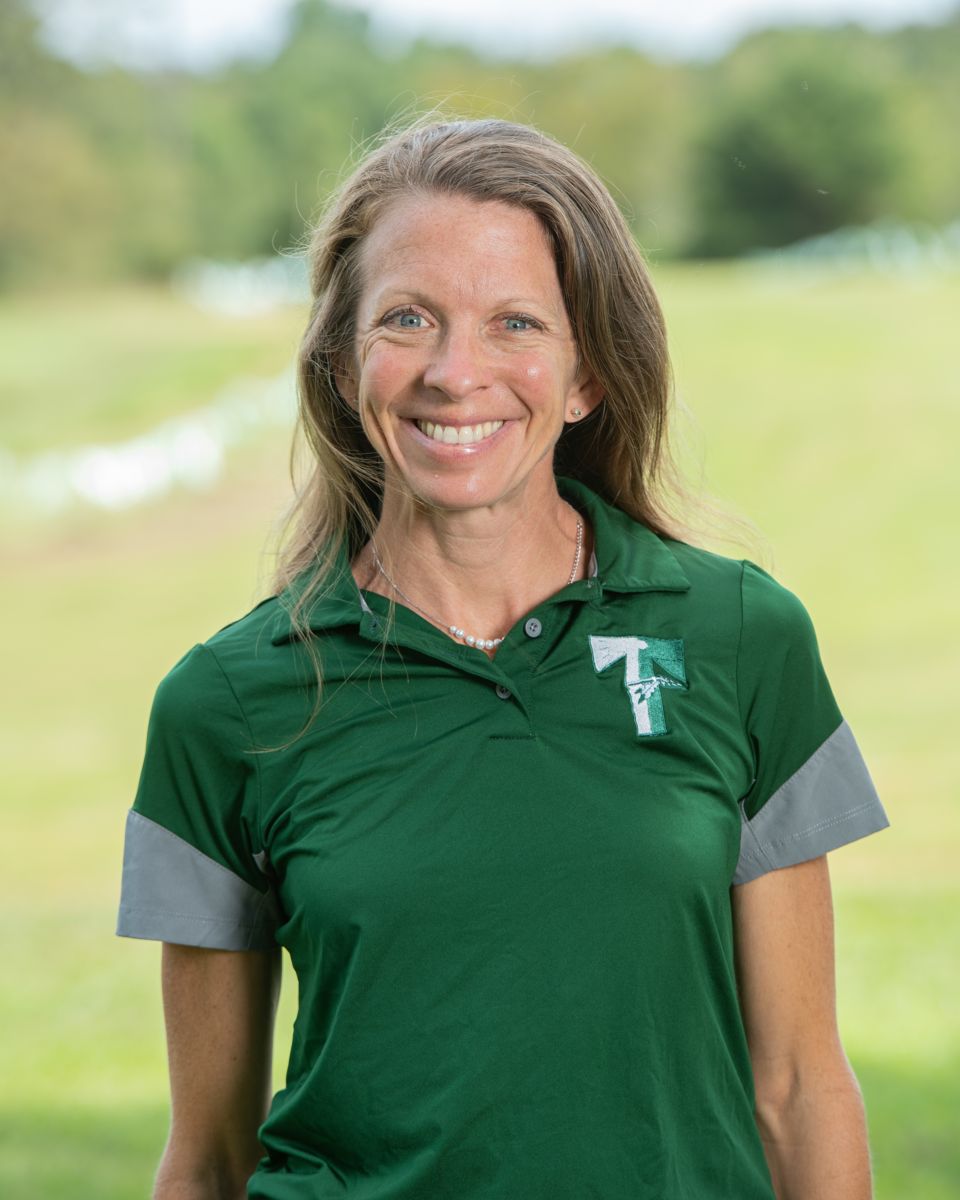 Elisha Boggs has been involved in education and coaching throughout her career. Coach Boggs ran cross country at UNC Charlotte, which led to a life long-running career. She worked with the cross country team at Chestatee High School in Gainesville, GA, and has personally coached individuals to accomplish their running goals. Before coaching cross country, Boggs played soccer at King University in Tennessee and played and coached soccer with and for the Charlotte Eagles in Charlotte, North Carolina. In her spare time, she trains for marathons and triathlons and travels and hikes with her husband and four children. When they are not out on an adventure, they are working on their small farm.
---
Jennifer Walker - Volunteer Coach