GIRLS HIGH SCHOOL
| NAME | GRADE | HOMETOWN |
| --- | --- | --- |
| Sandra Badia Cester | SR | Zaragoza, Spain |
| Allison Bailey | FR | Lula, GA |
| Sara Bailey | SO | Winston-Salem, NC |
| Stasa Beratovic | SR | Podgorica, Montenegro |
| Miranda Chapa | SR | Queretaro, Mexico |
| Carol Kate Dunlap | SR | Lakemont, GA |
| Ellesen Eubank | SR | Lakemont, GA |
| Lucia Fano Mateos | SR | Castro-Urdiales, Spain |
| Emma Jackson | SR | Clayton, GA |
| Serenity Miracle | JR | Royston, GA |
| Meredith Orr | FR | Toccoa, GA |
| Dani Prince | JR | Rabun Gap, GA |
| Ellia Tanenbaum | JR | Santa Ana, Costa Rica |
| Kate Trotter | SR | Demorest, GA |
| Aidan Woodside | JR | Nassau, Bahamas |
BOYS HIGH SCHOOL
| NAME | GRADE | HOMETOWN |
| --- | --- | --- |
| Timothy Beck | SO | Clayton, GA |
| Canon Brooks | SR | Clarkesville, GA |
| Reilly Chatman | JR | Toccoa, GA |
| Eli Damron | SO | Tiger, GA |
| Milos Ivancevic | SO | Novi-sad, Serbia |
| Jorge Lantero de la Osa | SO | Madrid, Spain |
| Carter Miller | JR | Clarkesville, GA |
| Blair Moore | JR | Demorest, GA |
| Tizian Scheying | FR | Berlin, Germany |
| Jackson Shadburn | JR | Cornelia, GA |
| Jedd Thomas | SO | Cleveland, GA |
HISTORY/RECORDS
NEXT LEVEL INDIANS
Perry Gresham ('18) - Sewanee - University of the South
Alex Hubbard ('03) - Claflin University
Evan Prince ('22) - U.S. Naval Academy
The cross country program has a home course located on the same side of TFS as the Middle School. The course is unofficially referred to as the TFS Farm Course, which was re-designed in 2015.
LINKS
COACHES
Scott Neal – Head Coach
scott.neal@tallulahfalls.org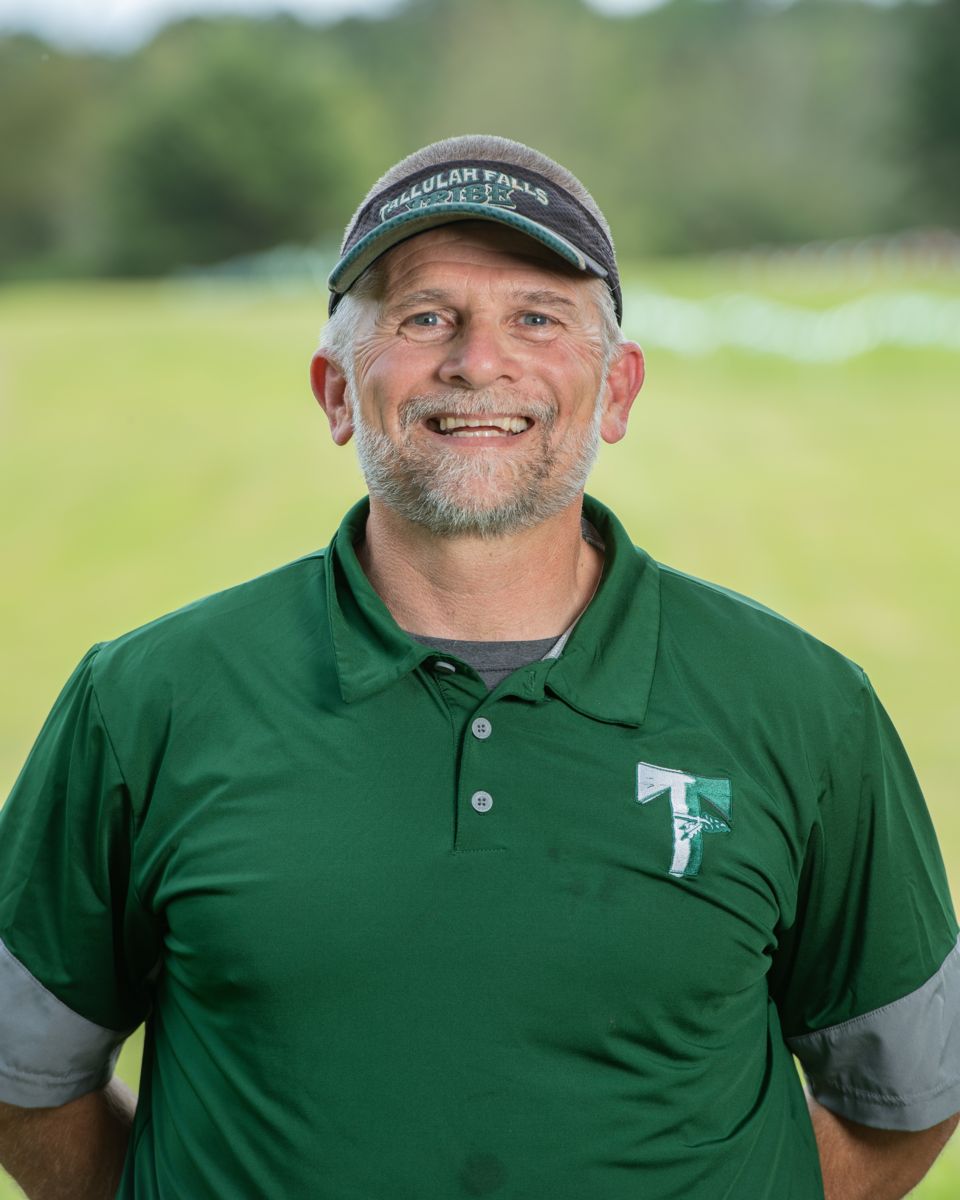 Coach Neal begins his 39th year of coaching in 2022, 36th year in education as a teacher or administrator, and 24th year at TFS. Coach Neal leads the TFS athletic program and is the head coach of the girls and boys middle school and high school cross country and track & field teams. Scott is a founding member and representative of the Georgia Track & Field and Cross Country Coaches Association, member of the GACA, GADA, NIAAA, USATF, GATFXCCA, USTFCCCA, and NSCA, and has been a USATF Level I instructor. Coach Neal is a Certified Strength & Conditioning Specialist with the National Strength and Conditioning Association and has the USATF Level II certificate in four different categories. In spare time and on breaks, Coach Neal likes traveling to national parks, outdoor adventures, biking, hiking, reading about performance training, and spending time with his wife Dianna and two dogs, Regal and Tink.
---
Elisha Boggs - Assistant Coach
elisha.boggs@tallulahfalls.org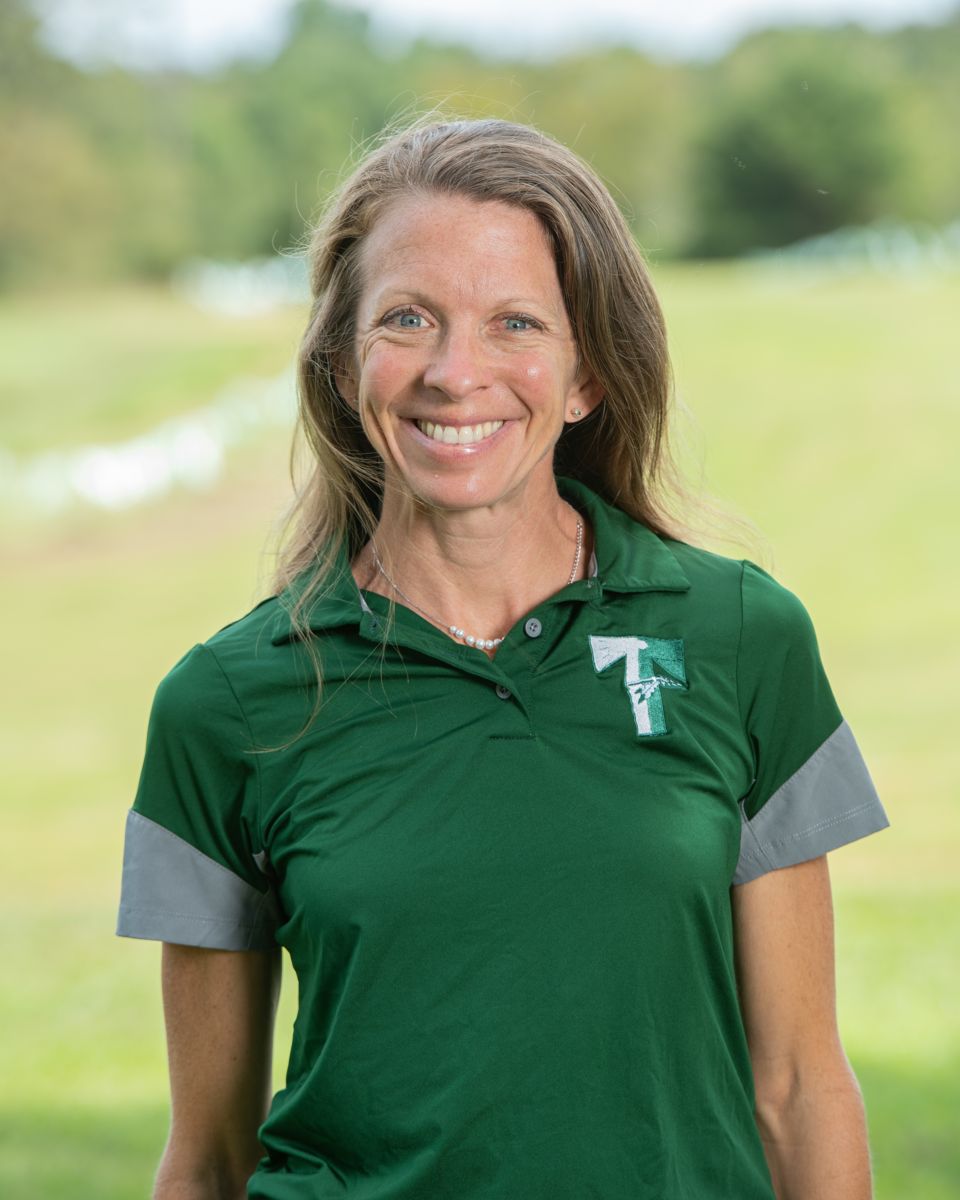 Elisha Boggs has been involved in education and coaching throughout her career. Coach Boggs ran cross country at UNC Charlotte, which led to a life long-running career. She worked with the cross country team at Chestatee High School in Gainesville, GA, and has personally coached individuals to accomplish their running goals. Before coaching cross country, Boggs played soccer at King University in Tennessee and played and coached soccer with and for the Charlotte Eagles in Charlotte, North Carolina. In her spare time, she trains for marathons and triathlons and travels and hikes with her husband and four children. When they are not out on an adventure, they are working on their small farm.
---
Skip Johnston - Assistant Coach
skip.johnston@tallulahfalls.org
Coach Johnston is entering his 33nd year of coaching and teaching in Georgia, but this is the first year at TFS. Prior to coming to TFS, Coach Johnston taught and coached at several schools across the state including: Habersham County, Banks County, White County, Peach County, Bibb County, Warner Robins, and Rabun County. Coach Johnston hails from Marietta, GA, where he attended Sprayberry High School. A scholarship recipient at Western Carolina for football, Coach Johnston was a member of the 1983 National Runner-Up team and was inducted into the WCU Athletic Hall of Fame in 2003. Additionally, In 2007, Coach J was inducted into the Sprayberry Athletic Hall of Fame.
He has spent the past 33 years in a weight room or on a field, training young people for success in athletics and life. Coach Johnston met the love of his life, Jane, while teaching at Habersham Central High School, and they've been married for 29 years. They have two sons: Caden (and wife Ivy), and Conner (and wife Baylor). In his spare time, Coach enjoys weight lifting, fishing, and playing guitar.
---
Jennifer Walker - Volunteer Coach