TFS

Varsity Girls Basketball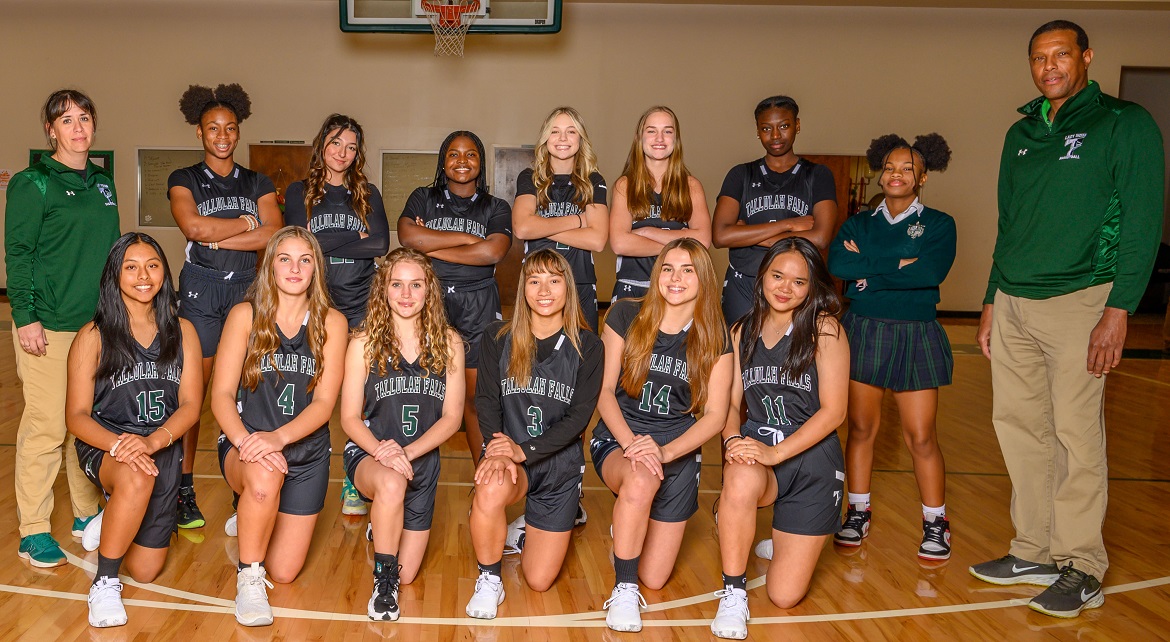 RECORD
2-3 (0-0 in Region 8-A DI)
#6 State Ranking
| # | NAME | GRADE | HOMETOWN |
| --- | --- | --- | --- |
| 2 | Breelyn Wood | SO | Demorest, GA |
| 3 | Allie Phasavang | JR | Clarkesville, GA |
| 4 | Haygen James | SO | Demorest, GA |
| 5 | Molly Mitchell | JR | Toccoa, GA |
| 10 | Miracle Bain | SR | Nassau, Bahamas |
| 11 | Emily Cai | FR | Cleveland, GA |
| 12 | Millie Holcomb | SO | Demorest, GA |
| 14 | Tiana Bojovic | JR | Podgorica, Montenegro |
| 21 | Nahia Fresno Suarez | SR | Berango, Spain |
| 23 | Denika Lightbourne | SR | Nassau, Bahamas |
| 40 | Tanisha Seymour | SR | Nassau, Bahamas |
| MGR | Tahj Charlton | JR | Freeport, Bahamas |
Region Champions: 2021-22
Region Champions (Reg Season): 2020-21
Region Runner-Up: 2019-20
STATE PLAYOFFS: 2018-19 · 2019-20 · 2020-21 · 2021-22
ELITE 8: 2021-22
SWEET 16: 2019-20 • 2018-19
NEXT LEVEL INDIANS
Becky Fain ('77) - Georgia Perimeter College
Denika Lightbourne ('23) - University of Dayton
Aida Roberts ('16) - Piedmont College
The girls basketball team plays its home games in the Student Activity Center on the Middle School campus.
LINKS
Order Team & Individual Photos
COACHES
Lowell Hamilton – Head Coach
lowell.hamilton@tallulahfalls.org
Lowell Hamilton enters his 2nd season over the Lady Indians basketball team, but has been at TFS for several years prior. Hamilton, a former McDonalds All-American and part of the 1989 University of Illinois Fighting Illini team. Hamilton's first year over the TFS girls produced the team's first-ever Region Championship, and first-ever run to the Elite 8, as well as a program-record #7 state ranking. He was named All-State as a coach in the process.
Lowell Hamilton's Coaching Record at TFS
| YEAR | W-L | ACCOMPLISHMENTS |
| --- | --- | --- |
| 2021-22 | 15-5 | State Elite 8, Region Champions, #7 State Ranking |
---
Jo Kimbrel – Assistant Coach
jo.kimbrel@tallulahfalls.org