TFS

MS Girls Basketball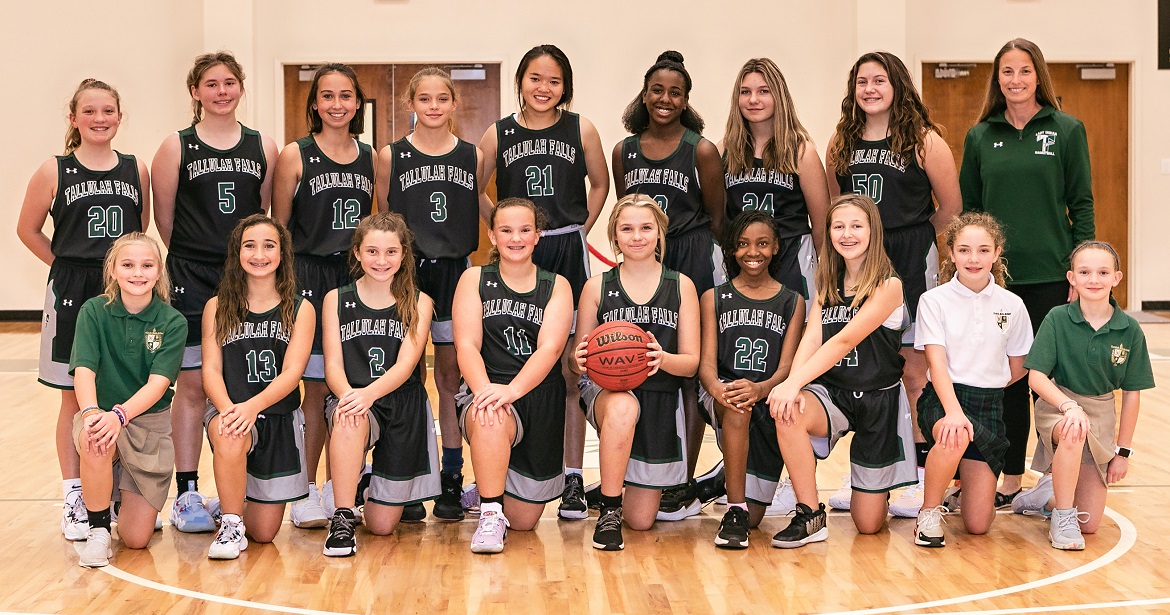 RECORD
5-7
| # | NAME | GRADE | HOMETOWN |
| --- | --- | --- | --- |
| 5 | Emma Arden | 8 | Clarkesville, GA |
| 21 | Emily Cai | 8 | Cleveland, GA |
| 20 | Lupita Carrillo | 8 | Mt. Airy, GA |
| 1 | Bailey Crumley | 8 | Cleveland, GA |
| 23 | Narissa Dawson | 7 | Toccoa, GA |
| 14 | Keely Franks | 6 | Lula, GA |
| 15 | Gracie Gunter | 6 | Cornelia, GA |
| 3 | LB Kafsky | 7 | Clarkesville, GA |
| 4 | Abby McCoy | 8 | Mt. Airy, GA |
| 24 | Madison Phillips | 7 | Hartwell, GA |
| 2 | Josie Plaisted | 8 | Toccoa, GA |
| 11 | Finlee Ridlehoover | 6 | Cornelia, GA |
| 50 | Emily Shoemaker | 7 | Cornelia, GA |
| 12 | Charlotte Stafford | 8 | Clarkesville, GA |
| 22 | Linda White | 6 | Toccoa, GA |
| MGR | Handley James | 5 | Demorest, GA |
| MGR | McKenzie McCoy | 5 | Mt. Airy, GA |
| MGR | Nora Mitchell | 5 | Toccoa, GA |
FACILITIES
The middle school girls basketball team plays its home games in the Student Activity Center on the Middle School campus.
LINKS
Order Team & Individual Photos
COACHES
Jennifer Cox - Head Coach
jennifer.cox@tallulahfalls.org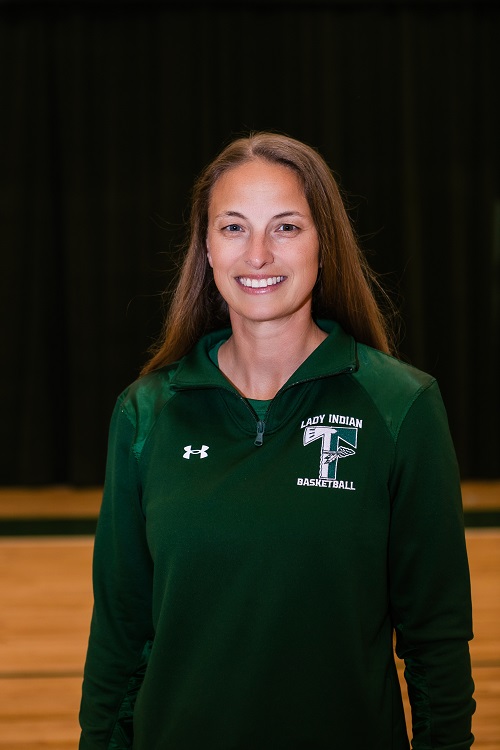 Tallulah Falls School Upper School Social Studies teacher Jennifer Cox will serve as the TFS MS Girls basketball coach and assistant MS tennis coach. Cox has previously coached girls basketball and volleyball at various levels through high school, including stints with Habersham YBOA and Westminster Christian School. She was a four-year letterman in basketball at Piedmont College and starter and team captain during her career. She also served as the graduate assistant for the Lady Lions during the 2002-2003 season. During her coaching career, she was twice named Coach of the Year at Westminster Christian School, as well as Coach of the Year for girls basketball in the Southern Christian Conference. Cox also enjoys battling her oldest son TJ on the tennis court, cheering on her middle son Reilly at baseball games, and teaching her youngest son Jase to shoot hoops.