RECORD
A-TEAM: 9-4 (Conference Runner-Up)
B-TEAM: 5-1
ROSTER
"A" Team

#

NAME

GRADE

HOMETOWN

44

Elijah Barker

8

Eastanollee, GA

24

Merrick Carnes

8

Cornelia, GA

15

Jack Greene

6

Toccoa, GA

25

Griffin Harkness

8

Clarkesville, GA

12

Macade Huff

6

Clarkesville, GA

30

Kaden Hunter

8

Clarkesville, GA

23

Derrick Lane

7

Rabun Gap, GA

22

William NeSmith

7

Cornelia, GA

50

Bryson Perdue

8

Tiger, GA

1

Ethan Phasavang

6

Clarkesville, GA

20

Asa Popham

6

Demorest, GA

34

Jackson Savage

8

Alto, GA

42

Rylee Smith

8

Turnerville, GA

35

Tate Turpin

8

Eastanollee, GA

31

Ethan Wheeler

8

Demorest, GA

MGR

Hudson Penland

6

Demorest, GA

MGR

Luke Thomson

6

Clarkesville, GA
"B" Team

#

NAME

GRADE

HOMETOWN

33

Brantley Addison

6

Toccoa, GA

40

Liam Burke

6

Mt. Airy, GA

4

Ryder Cantrell

7

Clarkesville, GA

10

Reilly Cox

6

Cornelia, GA

5

River Dockins

7

Sautee Nacoochee, GA

32

Isaac Farris

6

Clayton, GA

15

Jack Greene

6

Toccoa, GA

3

Lincoln Hicks

6

Clarkesville, GA

22

William NeSmith

7

Cornelia, GA

1

Ethan Phasavang

6

Clarkesville, GA

14

Patrick Rowland

6

Clarkesville, GA

21

Austin Whitener

6

Clayton, GA

MGR

Hudson Penland

6

Demorest, GA

MGR

Luke Thomson

6

Clarkesville, GA
FACILITIES
The middle school boys basketball team plays its home games in the Student Activity Center on the Middle School campus.
LINKS
Order Team & Individual Photos
COACHES
Anthony Cox – Head Coach 'A' Team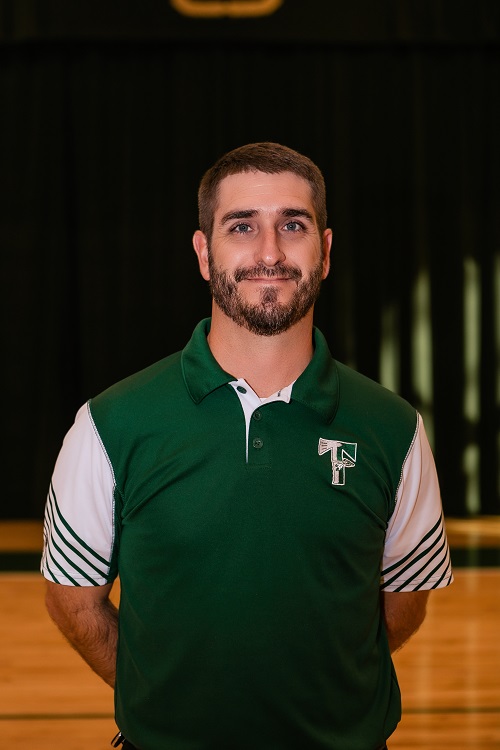 Tallulah Falls School Director of Enrollment Services Anthony Cox serves as the TFS MS tennis and boys basketball coach. Cox has previously coached boys and girls basketball at various levels through high school, including stints with Habersham YBOA and Westminster Christian School (Lanier Christian Academy).
The last three years he served as boys "B" team basketball coach. Cox recently coached a junior team to the USTA Junior Team Tennis Georgia State Championship.
He was a four-year letterman in basketball at Piedmont University and starter and team captain during his last two seasons. Cox also enjoys playing recreational tennis with his wife and three sons.
---
Jake Carver – Head Coach 'B' Team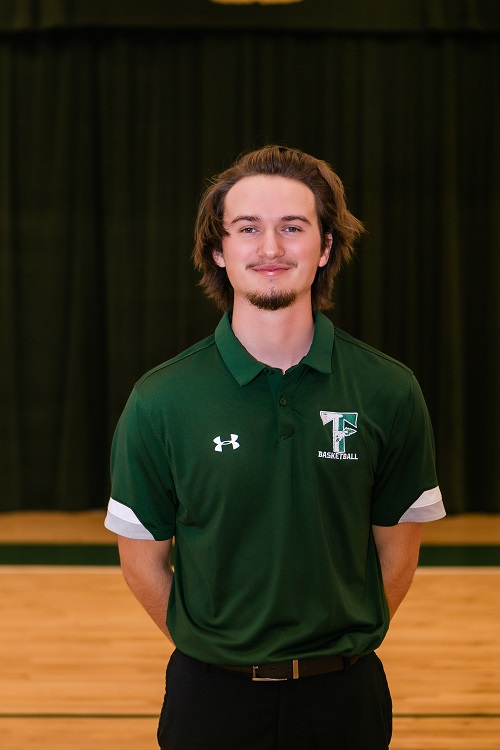 ---
Brian Carter – Assistant Coach