TFS

MS Boys Basketball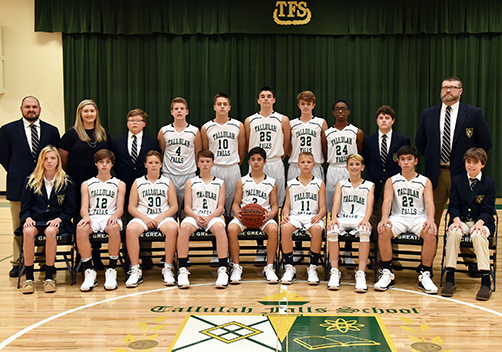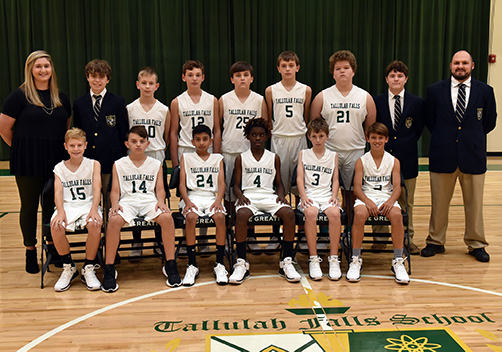 TFS MS Boys - 'A' Team
TFS MS Boys - 'B' Team
Schedules, Policies and Links
---
2018-19 Middle School Boys
'A' Team
| | | |
| --- | --- | --- |
| Player | Grade | Hometown | Country |
| Bryan Cope | 8 | Mt. Airy, GA |
| Tommy Crawford | 8 | Mt. Airy, GA |
| Mason Dawe | 8 | Demorest, GA |
| Hutson Eller | 8 | Clarkesville, GA |
| Tyler Farmer | 8 | Mt. Airy, GA |
| Dan Griswold | 8 | Demorest, GA |
| Lincoln Hall | 8 | Mt. Airy, GA |
| Colton Hicks | 8 | Clarkesville, GA |
| Dallas Loonubon | 8 | Demorest, GA |
| Ben Okoronkwo | 8 | Euless, TX |
| Will Seaman | 8 | Tallulah Falls, GA |
| Nelson Wilkinson | 8 | Cleveland, GA |
---
2018-19 Middle School Boys
'B' Team
| | | |
| --- | --- | --- |
| Player | Grade | Hometown | Country |
| Jackson Carlan | 6 | Baldwin, GA |
| Zac Carringer | 6 | Toccoa, GA |
| TJ Cox | 6 | Cornelia, GA |
| Tanner Davis | 6 | Cornelia, GA |
| Wyatt Franks | 6 | Lula, GA |
| Zach Freeman | 6 | Clarkesville, GA |
| Clay Kafsky | 6 | Clarkesville, GA |
| Sam Ketch | 7 | Clarkesville, GA |
| Jake Owensby | 6 | Cornelia, GA |
| Monil Patel | 6 | Homer, GA |
| Chase Pollock | 6 | Toccoa, GA |
| KC Respress | 6 | Cornelia, GA |
| Teryk Tilley | 6 | Tallulah Falls, GA |
| Tatum Myers-MGR | 7 | Demorest, GA |
| Jake Wehrstein-MGR | 7 | Demorest, GA |
| Wyatt York-MGR | 8 | Mt. Airy, GA |
| Tori Tilley-MGR | 8 | Tallulah Falls, GA |
Coaches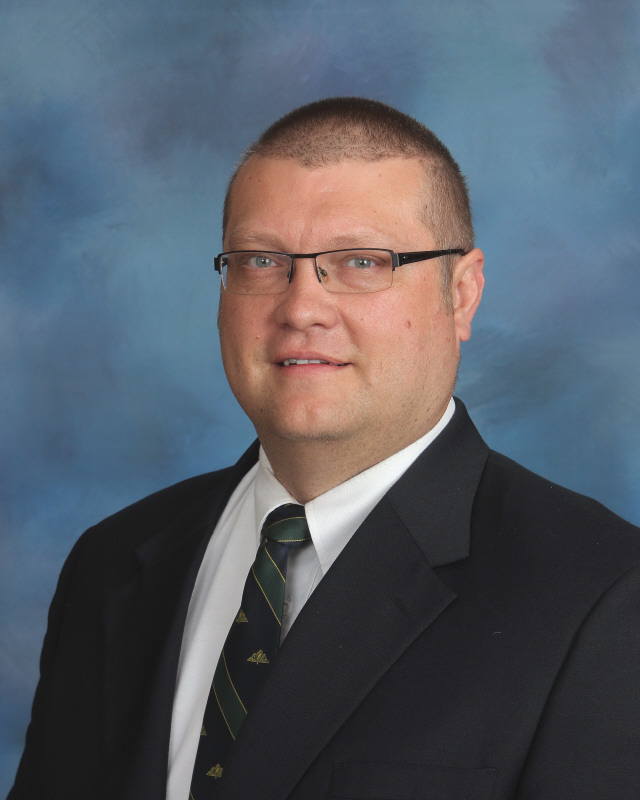 Tom Tilley – 'A' Team Coach
tom.tilley@tallulahfalls.org
Tom Tilley is a middle school history teacher and serves as the Head Middle School Basketball Coach at Tallulah Falls School. A college athlete from Indiana University (IUS) where he was team captain, Tilley has coached basketball for 24 years. During his career coaching five sports, he has achieved a measure of success, including coaching basketball in the state Final Four and earning a state championship in football as a defensive line coach at Riverside Military Academy. At TFS, as a head varsity girls coach, his teams hold the school record for the most wins in two consecutive seasons. Tilley looks forward to another great year as the coaches and players continue to build a strong team – both on and off the court.
---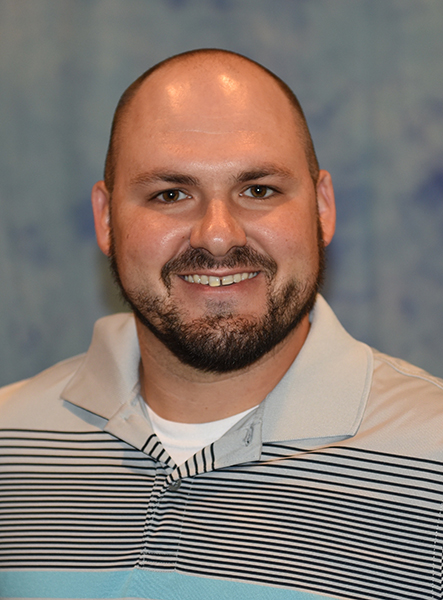 Logan James – 'B' Team Coach
Logan James is the assistant middle school soccer coach and the middle school "B" team boys basketball coach. Logan previously coached MS basketball at Macon Middle School in Franklin, NC for four years, was the assistant football coach at Franklin High School and Rabun County High School. He also coached middle school golf at Macon Middle School.
Logan was an All-Southern Conference pole vaulter in track & field at Western Carolina University and was also named to the Southern Conference Academic All-Conference Team. His passion outside of teaching and coaching is participating in outdoor activities like whitewater kayaking, hiking, hunting, fishing and traveling.