RECORD
5 Matches
2nd Place Finishes: 5
| NAME | GRADE | HOMETOWN |
| --- | --- | --- |
| Ella Akers | 8 | Cornelia, GA |
| Hunter Bell | 7 | Cleveland, GA |
| River Dockins | 6 | Sautee Nacoochee, GA |
| Harry Goldfine | 7 | Dillard, GA |
| Mallory Higgins | 8 | Cornelia, GA |
| Madeline Martin | 8 | Cornelia, GA |
| Kalvin Ngov | 7 | Clarkesville, GA |
| Jake Owensby | 8 | Cornelia, GA |
| Kalli Taylor | 7 | Toccoa, GA |
| Jedd Thomas | 8 | Cleveland, GA |
| Tate Turpin | 7 | Eastanollee, GA |
| Keira Webb | 7 | Clarkesville, GA |
Middle school golf plays its home matches at nearby Apple Mountain.
LINKS
COACHES
Hannah Satterfield - Head Coach
706-968-2047 Athletics
hannah.satterfield@tallulahfalls.org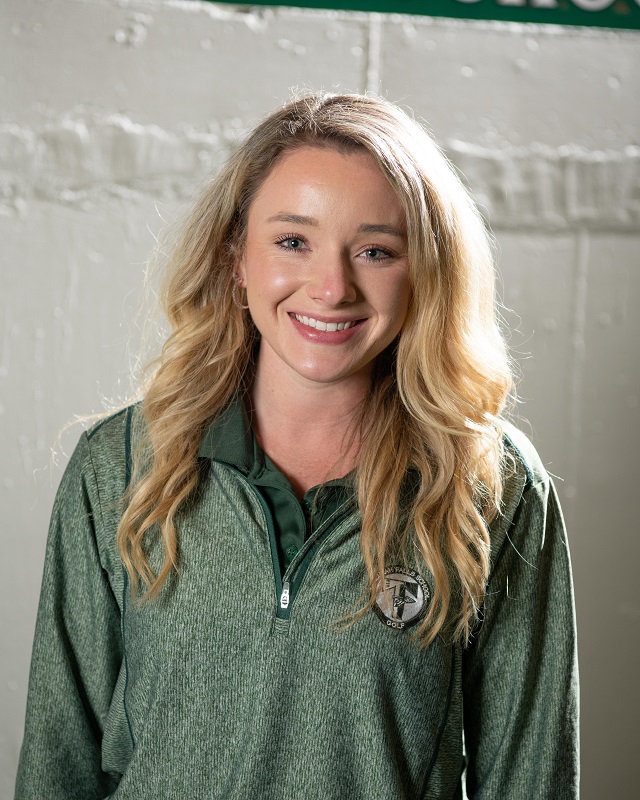 Hannah Satterfield is a native of Sautee Nacoochee, Ga. She attended White County High School where she competed in softball, basketball, and golf. Satterfield began her coaching career at Tallulah Falls School in 2019, where she serves as the head middle school golf coach. Satterfield teaches sixth-grade science at TFS Middle School.
Satterfield played golf at Truett-McConnell University, NAIA Division III school located in Cleveland, Ga. While at Truett, she led her team to many record breaking seasons.
Outside of playing golf, Satterfield enjoys spending time with family and friends, reading, and running.