Athletics News
TFS baseball recognizes two on senior night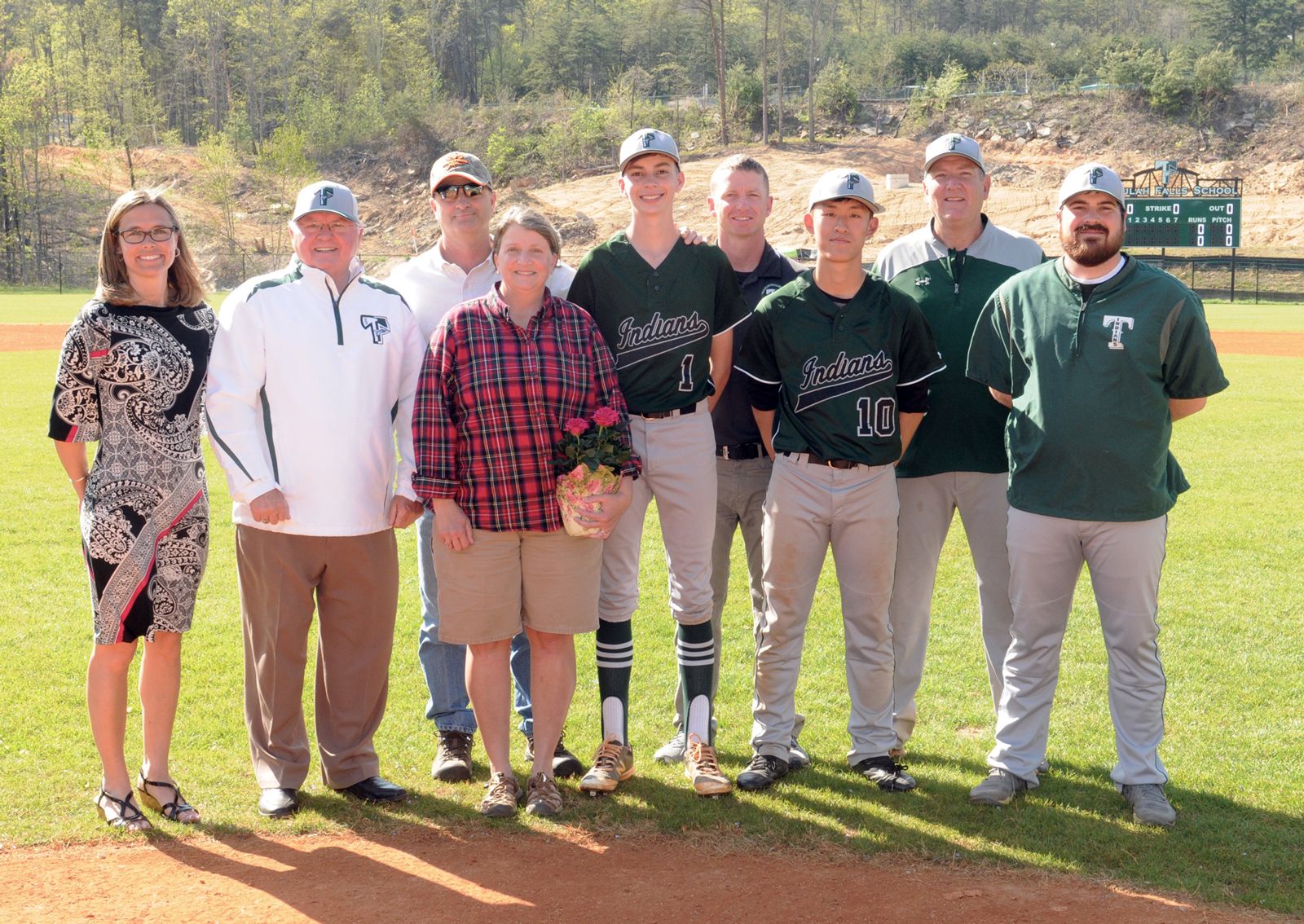 Two TFS baseball standouts were recognized on senior night preceding the Indians' April 18 game against Riverside Military Academy.
Seniors Ben Griswold of Demorest and Jun Kwon of South Korea are both multi-year starters for the team and were recognized for their contributions to the TFS baseball program.
Griswold was escorted by his parents, Loren and Kimberly Griswold, while Kwon was escorted by TFS Director of Security and Assistant Dean of Students Dustin Rogers.
Shown, from left, are Upper School Academic Dean Kim Popham, President and Head of School Larry A. Peevy, Loren Griswold, Kimberly Griswold, Ben Griswold, Director of Security Dustin Rogers, Jun Kwon, varsity head coach Mark Wilcox, assistant coach Jeff Brothers,