Athletics News
Middle school basketball teams finishing season strong
The basketball teams at the Tallulah Falls School middle school are coming to the end of an exciting season of round ball play. Both the girls' team and boys' B-team are young compared to many of their opponents. Tri-State tournament competition is set for Jan. 28.
Boys' update
According to A-team coach Tom Tilley, win-loss records for the boys' A-team is 5-5 and the B-Team is 4-3.
A-team update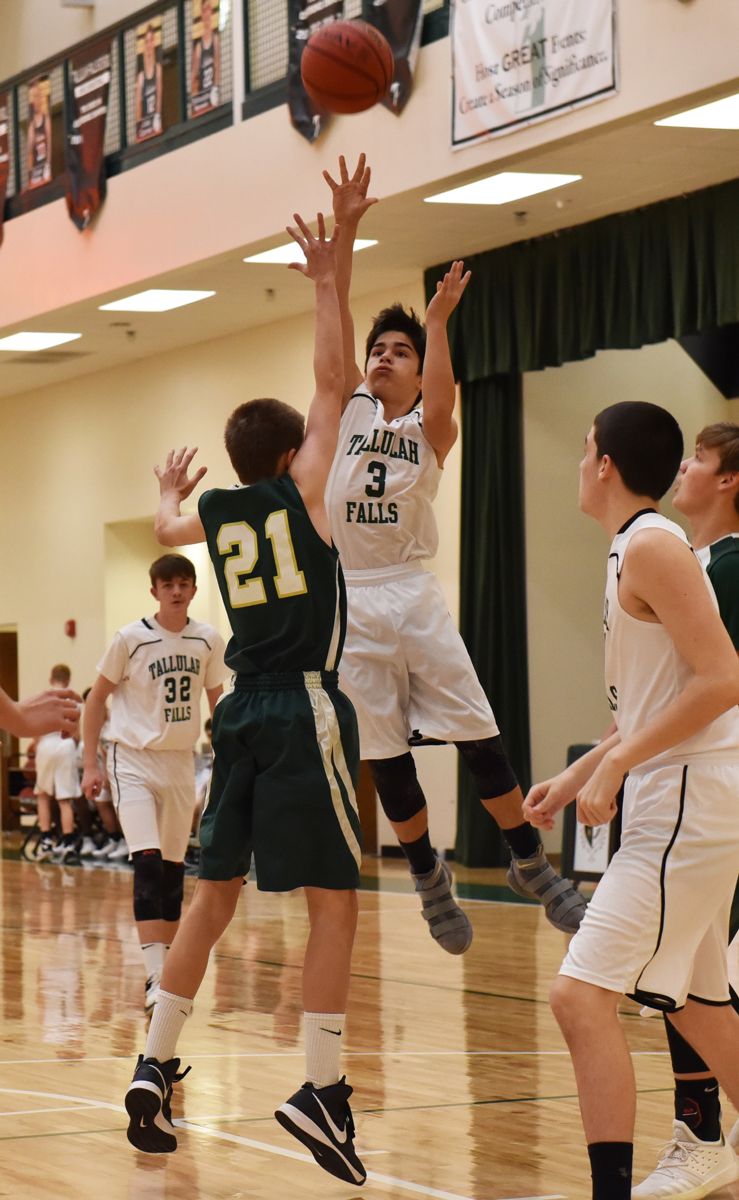 The A-team has won three out of their last five games and is led by eighth graders Nelson Wilkinson of Cleveland and Bryan Cope of Mt. Airy. Cope has averaged 15 points per game in the past three games and Wilkinson is averaging 10 points per game and 11 rebounds on the season.
"Nelson and Bryan are very difficult to defend," Tilley said. "Nelson is 6'0" and Bryan is 6'2". As a result, the team is averaging an amazing 31 rebounds per game. This team is poised to make a great Tri-State Tournament run."
B-team update
The B-team moved to 4-3 on the season with a win over Riverside on Jan. 10, Tilley said.
"What is remarkable about this record is the team is comprised of 12 sixth-graders and one seventh-grader, but the team is playing a seventh-grade schedule," Tilley said. "They beat Riverside Military Academy in dramatic fashion. Sam Ketch [of Clarkesville] hit a buzzer beater from 27 feet to send the game into overtime. Sam tallied 17 points, Tanner Davis [of Cornelia] scored 13 points and Clay Kafsky [of Clarkesville] added 13 points. Teryk Tilley [of Tallulah Falls] sealed the win with a late basket to end the game 48-42."
---
Girls' update
According to coach Sherea Long, the middle school girls are 7-4 with three games remaining in the regular season.
"We have played some tough opponents,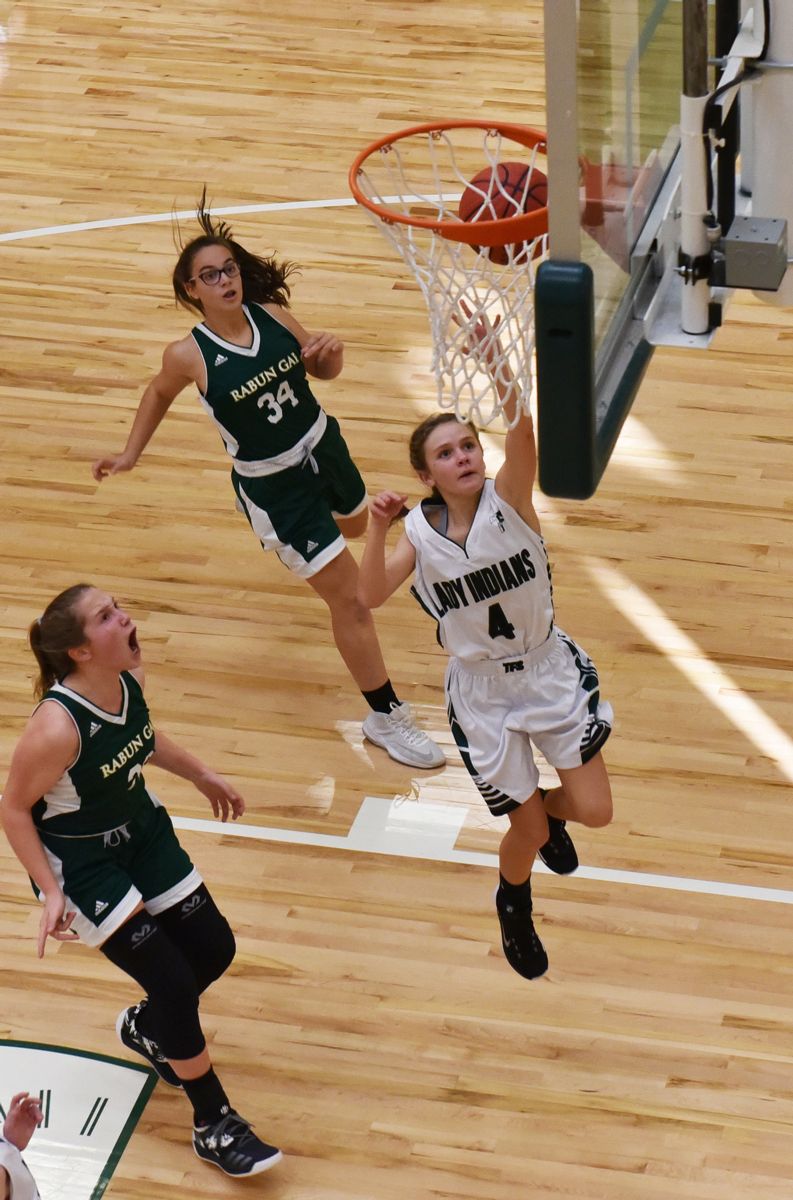 such as Hebron and Commerce that play mostly an eighth-grade roster," Long said. "We are a sixth- and seventh-grade team."
Long said the first game after Christmas break on Hebron's home court was a breakthrough.
"They beat us by three points at home on Dec. 15," she said. "On Jan. 7, we took the lead early and never looked back. Kyndal Anderson [of Mt. Airy] scored eight points playing great defense. Molly Mitchell [of Cornelia] had two points and four assists, Ellie Southards [of Dillard] had 11 points and nine rebounds, Haygen James [of Cornelia] scored five points and Addy McCoy [of Cornelia] chipped in with six points, and we beat Hebron 32-22.
On Jan. 8, the girls' team beat local rival Rabun-Gap Nacoochee School, with a final score of 40-15.
The B-team boys play their final home game against Victory Christian Academy on Jan. 15, with the girls and the B-team boys traveling to Summit Charter on Jan. 17.
The A-team boys and girls have two more regular season games next week on Jan. 21 and Jan. 24.